News Release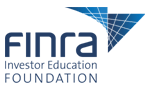 FINRA Investor Education Foundation Funds Research to Improve Disclosure of Financial Product Information
Washington, D.C. — The FINRA Investor Education Foundation has awarded a grant of $324,125 to the University of Central Florida to analyze how well investors understand the disclosure information presented with financial products—and how to make that information more meaningful to both retail and institutional investors.

Formerly known as the NASD Investor Education Foundation, the FINRA Investor Education Foundation was established in 2003 and is the largest foundation in the United States dedicated to investor education.

The project, called Financial Reporting Simplification: Understanding Investor Decision-Making Behavior and Disclosure Preferences, will examine the value and relevance of current types of disclosure to both retail and institutional investors, and will attempt to identify the kinds of disclosures each type of investor would find helpful and their preferences for how that disclosure information is presented. The study will focus on how to foster accuracy and encourage transparency in the various types of financial information made available. The project, which encompasses focus groups, experiments and surveys, will seek ways to reduce disclosure complexity, and in particular examine how investors use disclosures made in Management's Discussion and Analysis (MD&A) and the footnotes accompanying financial statements. Outcomes will include reports to various investor organizations and the Enhanced Business Reporting Consortium's Reporting Simplification Task Force, as well as articles for publication in academic and business journals.

The FINRA Investor Education Foundation supports innovative research and educational projects that give investors the tools they need to better understand the markets and the basic principles of saving and investing. To date, the FINRA Foundation has approved $10.4 million in grants and an additional $10.2 million in direct investor education programming. For details about grant programs and other FINRA Foundation initiatives, visit www.finrafoundation.org.

FINRA, the Financial Industry Regulatory Authority, is the largest non-governmental regulator for all securities firms doing business in the United States. Created in 2007 through the consolidation of NASD and NYSE Member Regulation, FINRA is dedicated to investor protection and market integrity through effective and efficient regulation and complementary compliance and technology-based services. FINRA touches virtually every aspect of the securities business - from registering and educating all industry participants to examining securities firms; writing and enforcing rules and the federal securities laws; informing and educating the investing public; providing trade reporting and other industry utilities, and administering the largest dispute resolution forum for investors and registered firms. For more information, please visit our Web site at www.finra.org.