News Release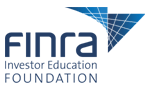 FINRA Investor Education Foundation to Offer Online Credit Management Resource Free to Active Duty Military, Spouses
Washington, DC—The FINRA Investor Education Foundation announced today that BrightScore®, an online credit management tool, will be offered free of charge to active duty military personnel and their spouses to help them manage their credit wisely. BrightScore—a new offering of the FINRA Foundation's multifaceted SaveAndInvest.org Military Financial Education Program—is presented in partnership with the InCharge Institute of America.
BrightScore is a comprehensive credit management resource that will empower military personnel and their spouses by giving them the information they need to better understand their credit score and credit report. A detailed analysis of the credit report shows which aspects of a user's credit history are positively or negatively affecting their credit score and the impact that their credit score has on being able to secure favorable rates on loans or other lines of credit. BrightScore also provides a personalized action plan to help improve a user's creditworthiness and access to live, professional counselors. [Editor's note: A detailed demonstration of the tool is available online at http://www.saveandinvest.org/credit.]
"The Foundation's Military Financial Education Program is designed to help military service members and their spouses take control of their finances. Managing and improving your credit is one way that service members can achieve their financial goals," said Mary Schapiro FINRA CEO and Chairman of the FINRA Investor Education Foundation, which sponsors SaveAndInvest.org and the Military Financial Education Program.
Service members can obtain free access by visiting their on-base personal financial manager (PFM), attending one of our free financial forums, visiting http://www.saveandinvest.org/Military or sending an email to credit@finra.org.
BrightScore is just one aspect of a comprehensive program to help members of the military and their families manage their money with confidence. In partnership with the U.S. Department of Defense, the U.S. Securities and Exchange Commission, the National Military Family Association and other organizations, the Foundation is committed to providing financial education to military families.
The FINRA Foundation launched the Military Financial Education Program in 2006 and, since then, has conducted educational seminars at more than thirty-three military installations, reaching more than 8,000 service members and their families. In addition, SaveAndInvest.org—an online resource center that provides a centralized, trusted source for unbiased information on saving and investing—averages more than 30,000 unique visitors every month.
The FINRA Investor Education Foundation supports innovative research and educational projects that give investors the tools they need to better understand the markets and the basic principles of saving and investing. To date, the FINRA Foundation has approved $10.4 million in grants and an additional $10.2 million in direct investor education programming. For details about grant programs and other FINRA Foundation initiatives, visit www.finrafoundation.org.
FINRA, the Financial Industry Regulatory Authority, is the largest non-governmental regulator for all securities firms doing business in the United States. Created in 2007 through the consolidation of NASD and NYSE Member Regulation, FINRA is dedicated to investor protection and market integrity through effective and efficient regulation and complementary compliance and technology-based services. FINRA touches virtually every aspect of the securities business - from registering and educating all industry participants to examining securities firms; writing and enforcing rules and the federal securities laws; informing and educating the investing public; providing trade reporting and other industry utilities, and administering the largest dispute resolution forum for investors and registered firms.