News Release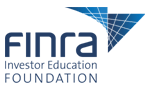 FINRA Investor Education Foundation and the ALA Announce Nearly $882,000 in Grants to Public Libraries to Support Grassroots Financial Literacy
Washington, DC — The Financial Industry Regulatory Authority (FINRA) Investor Education Foundation and the American Library Association (ALA) have announced nearly $882,000 in grants to 12 recipients as a part of the Smart investing‌@your library® initiative.
Smart investing‌@your library®, which is administered jointly by the Reference and User Services Association, a division of ALA, and the FINRA Investor Education Foundation, funds library efforts to provide millions of patrons with effective, unbiased financial education resources. The latest group of grantees marks the second year of this educational partnership, which awarded more than $853,000 to 13 public libraries and library networks in 2008.
Grant recipients will use the funds to implement a variety of programs and create resources designed to increase patrons' access to and understanding of financial information. The programs target a diverse group of patrons—among them youth, adults, seniors, families, immigrants and low-income individuals. The libraries will use a variety of technologies and outreach strategies, including traditional classroom formats and one-on-one education. The grantees will partner with community organizations including schools, universities, community centers and local governments to expand the impact of the services and resources enabled by the grants. Library patrons will be empowered to make smart financial decisions for both long-term investing and day-to-day money matters.
"I would like to thank the FINRA Foundation for its continued investment in our nation's libraries," said ALA President Jim Rettig. "This new group of Smart investing‌@your library® grant recipients will continue the profession's effort to help library users gain access to unbiased investor education tools and information, which is especially critical during this time of economic turmoil."
"Public libraries are ideally positioned to serve the financial information needs of their communities, and to do so without a sales pitch or a hidden agenda," said John Gannon, president of the FINRA Foundation. "With the help of these programs, Americans can turn to their libraries to get the best available financial information to make smart decisions for their families' financial future."
The grantees, representing urban, suburban and rural communities across the country, will receive one to two years of funding, in addition to assistance with program marketing, outreach and evaluation provided by ALA.
The new grant recipients are:
Athens-Clarke County Library, Athens, Ga., $94,510 — to undertake a basic financial literacy initiative helping low-income workers with low educational attainment; to expand partnerships with local organizations, including the public schools and the Family and Consumer Economics College at the University of Georgia; and to integrate financial literacy education into GED preparation programs at five community sites.
Chesapeake Public Library, Chesapeake, Va., $100,000 — to expand virtual library services, with help from Norfolk State University, using $ave $teve and a family of characters ($ave $ara, $ave $elma and $ave $am) who will guide library patrons through age-appropriate online tutoring experiences in investment literacy; to help teachers use these online modules; and to promote the $ave $teve family of personal finance characters to the media centers in Chesapeake's 41 public schools.
Cuyahoga County Public Library, Parma, Ohio, $99,000 — to deliver an intergenerational financial literacy project for youth (primarily low income) in grades 5 through 12 and their parents at eight of the library's branches; to provide after-school and summer financial literacy experiences; and to support learning objectives for schools consistent with Ohio's personal finance and economics requirements.
Durham County Library, Durham, N.C., $99,679 — to create a financial workshop series for young parents of Durham's 37,000 preschool and elementary school children, with special emphasis on saving and investing for college; to develop a Web page for busy young parents, providing direct access to financial databases and other relevant materials for library cardholders, including video and audio podcasts of library workshops, an e-newsletter on personal finance and online chats with experts.
Fargo Public Library, Fargo, N.D., $53,000 — to expand the library's reach to multiple audiences, including young adults, seniors and the local community of new Americans and English language learners, through a series on personal finance and investing; and to break through substantial language and cultural barriers to explain safe and effective financial practices and resources.
Fond du Lac Public Library, Fond du Lac, Wis., $52,525 — to design a virtual "Money Smart Neighborhood" and "Money Smart University" as year-long companion components of "Money Smart Week Wisconsin," a statewide financial literacy campaign; and to give special attention to the personal financial education needs of Baby Boomers nearing retirement and the Generation Y who will replace them in the workforce.
Glendale Public Library, Glendale, Ariz., $81,219 — to reach military service members and their families, low- and middle-income adults (both English and Spanish speaking) and teens from various economic backgrounds with multi-session financial and investor education seminars at library and community locations.
Greenville County Library System, Greenville, S.C., $49,550 — to partner with faculty from the Clemson University Finance Department and address the financial and investment education needs of women ages 18-64, with particular emphasis on low-income heads of households; and to provide concurrent money programs for children.
Loveland Public Library, Loveland, Colo., $31,887 — with Colorado State University Extension, to offer "Money Talks" at the library and on Loveland's cable TV station on topics ranging from the basics of budgeting to retirement planning; and to help prevent financial fraud among older investors through educational and outreach efforts conducted in partnership with the local police department, the county office on aging and local volunteers.
New Haven Free Public Library, New Haven, Conn., $78,364 — to collaborate with nearby higher-education institutions, especially faculty in the fields of business, economics and finance, on library programming about investing; and to integrate financial literacy resources and discussion groups as a permanent feature of the library's 50+ Transition Center.
Pioneer Library System, Norman, Okla., $78,713 — to conduct personal finance seminars with interactive, hands-on materials at each of the nine public libraries in the region; to partner with state and regional agencies, including Potawatomi Nation, Chickasaw Nation and the Oklahoma Securities Commission, to assist with library staff training and provide instructional materials; and to work with school districts to help them meet personal finance requirements for grades 7 through 12.
Riverside County Library System, Riverside, Calif., $63,523 — to model easy-to-replicate financial literacy programs for specific audiences; to package and share these programs with 28 additional library outlets in the system; to design an intergenerational program for children in grades 3 to 6 and their parents; to establish a "Morning Coffee Investment Club"; to create financial workshops for youth ages 14 to 18; to deliver a seven-part basic information series called Money Skills for Life; and to couple story time with financial literacy workshops for parents.
The FINRA Investor Education Foundation supports innovative research and educational projects that give underserved Americans the knowledge, skills and tools necessary for financial success throughout life. Since its inception in December 2003, the foundation has approved approximately $46 million in financial education and investor protection initiatives through a combination of grants and targeted projects. For details about grant programs and other FINRA Foundation initiatives, visit www.finrafoundation.org.
FINRA, the Financial Industry Regulatory Authority, is the largest non-governmental regulator for all securities firms doing business in the United States. FINRA is dedicated to investor protection and market integrity through effective and efficient regulation. FINRA registers and educates industry participants, examines securities firms; writes and enforces rules and federal securities laws, educates the investing public and provides trade reporting and other industry utilities. FINRA also administers the largest dispute resolution forum for investors and registered firms. For more information, please visit our Web site at www.finra.org.
The Reference and User Services Association, a division of the American Library Association, is the foremost organization of reference and information professionals who make the connections between people and the information sources, services and collection materials they need. Established in 1876, the American Library Association is the oldest and largest library association in the world. It strives to provide leadership for the development, promotion and improvement of library and information services and the profession of librarianship in order to enhance learning and ensure access to information for all. For more information, visit www.ala.org.