News Release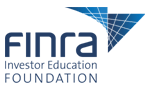 FINRA Foundation Issues Seeking Solid Financial Footing for the Next Decade: 10 Tips for 2010
Washington, D.C. — The Financial Industry Regulatory Authority (FINRA) Investor Education Foundation today released Seeking Solid Financial Footing for the Next Decade: 10 Tips for 2010, which provides practical advice to help people regain their financial footing. The 10 Tips for 2010 are based on the findings of the FINRA Foundation's National Financial Capability Survey, which showed that many Americans are unprepared for economic upheavals and that far too many people are engaging in financial behaviors that generate excessive expenses and fees.
"The National Financial Capability Survey highlighted many of the financial challenges that American families face. These tips are designed to help people regain their financial footing and start off a new decade on a path to financial security," said John Gannon, President of the FINRA Investor Education Foundation.
10 Tips for 2010 advises Americans to become more financially secure by:
Figuring out how much to save for retirement. Nearly three of every five people who are not yet retired have not done the math to calculate how large their retirement nest egg should be.
Avoiding fees from overdrawing bank accounts. Nearly one-quarter (23 percent) of Americans with checking accounts reported overdrawing their accounts on occasion.
Shopping around for financial products. Of those surveyed, 63 percent said they did not compare credit card offers.
Taking advantage of tax breaks for college savings. Only 33 percent of those saving for a child's college education are using tax-advantaged accounts, such as a 529 plan.
Creating a rainy day fund to cover expenses for three months in the case of sickness, job loss, economic downturn or other emergency. 51 percent of Americans have not set up this vital lifeline.
The National Financial Capability Survey compiled responses from nearly 1500 American adults to reveal in detail how Americans save, borrow and plan for their financial future. The Survey results were released in December 2009.
The FINRA Investor Education Foundation supports innovative research and educational projects that give underserved Americans the knowledge, skills and tools necessary for financial success throughout life. For details about grant programs and other FINRA Foundation initiatives, visit www.finrafoundation.org.