News Release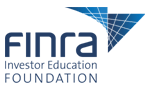 FINRA Investor Education Foundation and the American Library Association Announce $1.5 Million in Grants to Public Libraries to Support Grassroots Financial Literacy
Washington, D.C.—The Financial Industry Regulatory Authority (FINRA) Investor Education Foundation and the American Library Association (ALA) have announced $1,522,122 in grants to 19 recipients as a part of the Smart investing‌@your library® initiative to provide millions of library patrons with effective, unbiased financial education resources.
Smart investing‌@your library®, which is administered jointly by the Reference and User Services Association, a division of ALA, and the FINRA Investor Education Foundation, funds library efforts to assist Americans as they manage their day-to-day finances and navigate complex financial decisions. Now in its third year, the program has awarded a total of $3.2 million to public libraries and library networks nationwide.
Grant recipients will use the funds to implement a variety of programs and create resources designed to increase patrons' access to and understanding of financial information. The grants target a diverse group of library patrons—among them youth, seniors, English language learners, new Americans and low-income individuals. Participating libraries and library networks will use a variety of technologies and outreach strategies to connect library users to the best available financial education and information. These strategies include online learning, classroom formats, one-on-one clinics and educational activities conducted in virtual worlds. The grantees will partner with community organizations, schools, universities, veterans organizations and local governments to expand the impact of the services and resources enabled by the grants. Library patrons will be given the tools and resources to make educated financial choices for both long-term investing and day-to-day money matters.
"Libraries are part of the solution when a community is struggling economically," said ALA President Camila Alire. "From free access to books and online resources for families to library business centers that help support entrepreneurship and retraining, libraries enable lifelong learning. I would like to thank the FINRA Foundation for its continued investment in our nation's libraries. We are thrilled that through the FINRA Foundation's generous support, Smart investing‌@your library® grantees will have the resources to provide library users with access to unbiased investor education."
"Smart decisions about personal finances and investing often begin at the local public library," said John Gannon, president of the FINRA Foundation. "By nearly doubling last year's funding for Smart investing‌@your library®, we are helping to turn library cards into passports for people hoping to arrive at a brighter financial future."
The grantees, which serve urban, suburban and rural communities across the country, will receive one-to-two years of funding, in addition to assistance with program marketing, outreach and evaluation provided by ALA.
The new grant recipients are:
Albany Public Library, Albany, N.Y., $55,055
The library will develop and market a weekly drop-in clinic that gives one-on-one reference assistance and referrals for tax preparation customers.
Alliance Library System, East Peoria, Ill., $100,000
Alliance will deliver saving and investing information through social media targeting individuals ages 13 to 35. It will also provide online and face-to-face investor education programs through six public libraries, the virtual world of Second Life and an outreach van that travels to community events and public libraries in small, rural communities throughout central Illinois.
Bolivar County Library System, Cleveland, Miss., $33,500
The library system will provide financial education programs for low-income women under age 30 living in the Mississippi delta.
Brooklyn Public Library, Brooklyn, N.Y., $95,480
Brooklyn Public Library will reach low-income working adults with a six-part financial education series in four locations, inclusive of workshops and group counseling sessions offered in partnership with New York City's Office of Financial Empowerment and other city agencies. The library will also conduct workshops at multiple locations to help teens build their money-management skills.
Estes Valley Library, Estes Park, Colo., $62,203
Estes Park Public Library will partner with the local public schools to improve the financial literacy of children and teens throughout the Estes Valley. The library will also sponsor programs that provide practical money skills to young parents and young workers in the area.
Georgetown County Library, Georgetown, S.C., $87,300
Georgetown County Library and its partners will educate the community about money matters through a series of creative multimedia activities that reference the county's economic history and that appeal to the different learning styles and interests of residents of all ages. The library and partner organizations will conduct outreach to area childcare providers, the county detention center, the local board of disabilities and special needs and other agencies for the purpose of improving the basic financial literacy of those in need.
Greensboro Public Library, Greensboro, N.C., $96,500
The grant will enable public librarians to collaborate with students and faculty from the economics and finance department of North Carolina A&T State University to provide a sequential financial literacy experience for library users ages 13 to 18. The library will also make available one-on-one counseling at its neighborhood branches on selected topics of importance to teens as they begin to take on financial responsibilities in their lives.
Houston Public Library, Houston, Texas, $99,000
Houston Public Library will partner with the University of Houston and community organizations to offer a bilingual financial education series (from money basics to investing fundamentals) for the city's English- and Spanish-speaking families.
Libraries of Eastern Oregon, Fossil, Ore., $98,175
This consortium will reach population centers in 15 rural communities in Umatilla and Morrow counties with in-person and distance learning on a wide range of financial literacy topics. It will disseminate programs for senior citizens and Latino and Native American residents through partnerships with community colleges and other agencies, and create personal finance book clubs in English and Spanish.
Jacksonville Public Library, Jacksonville, Fla., $100,000
The library will partner with Florida State College's Military Education Institute and Veterans Center, the City of Jacksonville's Military Affairs and Veterans Office and the city's Disabled Services Office to help meet the financial education needs of northeast Florida veterans, active-duty servicemembers and military spouses using workshops and online learning.
Lewiston City Library, Lewiston, Idaho, $89,485
Lewiston City Library will collaborate with area high schools to create an "Investment Day" competition for students, establish morning investment clubs to reinforce financial and investment concepts among students, organize an investment fair and develop online video and audio presentations on investing topics.
Los Angeles Public Library, Los Angeles, Calif., $100,000
The library will collaborate with community organizations to improve understanding of basic financial concepts and resources among ethnic communities, and present in-person workshops with the help of these community-based partners in Chinese-, Korean-, Spanish- and English-speaking neighborhoods.
Middle Country Public Library, Centereach, N.Y., $77,400
In partnership with area museums, Middle Country Public Library will create an interactive, traveling exhibit on money-related topics for students in grades kindergarten through five to be installed in the library's "museum corner" and to be accompanied by a schedule of family financial literacy nights with concurrent workshops for parents and children. The library will also design personal finance kits that include books, media and games for classroom and home use.
Multnomah County Library, Portland, Ore., $100,000
The library will partner with the Oregon Society of CPAs and community organizations to help two high-need audiences: "parents at risk" (defined as low income and low literacy) and seniors susceptible to financial fraud. The project will pilot a "road show" model with a team that visits retirement centers, Head Start programs and other nonprofits to provide hands-on learning on financial topics such as money management and online banking.
Pike County Public Library District, Pikeville, Ky., $34,362
The library district will develop multigenerational financial education programs for consumers, partner with the school system to present programs in all elementary and high schools in this rural county and collaborate with the Pike County Extension Office to offer monthly programs on planning for retirement.
Queens Library, Jamaica, N.Y., $100,000
Queens Library will collaborate with local nonprofits to provide investor education programs to immigrant and low-income residents in English, Spanish, Chinese, Bengali, Korean and other languages. The library will partner with financial educators from nonprofit agencies that will offer individualized consultations on basic financial concepts and safe, effective financial practices.
State Library of Iowa, Des Moines, Iowa, $98,251
This grant will enable a statewide financial literacy program serving 25 rural communities. The state library will partner with the Ames Public Library and Iowa State University Extension to deliver and replicate online and face-to-face classes for the public, and to design a statewide marketing campaign in support of financial education.
Virginia Beach Public Library, Virginia Beach, Va., $51,906
The library will deliver in-person and virtual financial literacy learning opportunities for youth ages 12 to 18 as they prepare to assume financial responsibilities in their lives. It will also conduct outreach to a nearby high school for pregnant teens and a juvenile detention center to help educate residents on money management basics.
York County Library System, York, Pa., $43,505
The library system will develop interactive, multigenerational programs in English and Spanish at branch libraries and focus on building financial knowledge within York County families with children ages 5-7.
The FINRA Investor Education Foundation supports innovative research and educational projects that give underserved Americans the knowledge, skills and tools necessary for financial success throughout life. For details about grant programs and other FINRA Foundation initiatives, visit www.finrafoundation.org.
FINRA, the Financial Industry Regulatory Authority, is the largest non-governmental regulator for all securities firms doing business in the United States. FINRA is dedicated to investor protection and market integrity through effective and efficient regulation. FINRA registers and educates industry participants, examines securities firms; writes and enforces rules and federal securities laws, educates the investing public and provides trade reporting and other industry utilities. FINRA also administers the largest dispute resolution forum for investors and registered firms. For more information, please visit our Web site at www.finra.org.
The Reference and User Services Association, a division of the American Library Association, is the foremost organization of reference and information professionals who make the connections between people and the information sources, services and collection materials they need. Established in 1876, the American Library Association is the oldest and largest library association in the world. It strives to provide leadership for the development, promotion and improvement of library and information services and the profession of librarianship in order to enhance learning and ensure access to information for all. For more information, visit www.ala.org.