News Release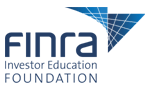 FINRA Foundation Launches Redesigned SaveAndInvest.org Website
WASHINGTON — The FINRA Investor Education Foundation today launched a redesigned SaveAndInvest.org website to help meet the needs of military families and investors at risk for fraud.
"The redesigned SaveAndInvest.org features easy-to-use tools and resources that make it simpler for Americans to make informed financial decisions. The FINRA Foundation's goal is to help servicemembers manage their money with confidence and arm all investors with the information they need to protect themselves from investment fraud," said FINRA Foundation President Gerri Walsh.
SaveAndInvest.org's new Military Center features information for servicemembers and spouses interested in obtaining free FICO® Scores through installation military financial educators and counselors, as well as an online action plan to assist military families in tracking and managing their monthly expenses and a guide to deployment and Permanent Change of Station (PCS) moves.
The new online Fraud Center is a one-stop location for investors to check out the background of investment professionals and understand the psychological persuasion tactics used by con artists in investment scams. Consumers using the redesigned website can easily order free DVDs of the FINRA Foundation's documentary, Tricks of the Trade: Outsmarting Investment Fraud, which has been broadcast on PBS stations across the country.
SaveAndInvest.org also hosts an array of investment tools, including a retirement calculator, BrokerCheck, FundAnalyzer, as well as the latest FINRA Investor Alerts.
The FINRA Investor Education Foundation is the largest foundation in the United States dedicated to investor education. Its mission is to provide investors with high-quality, easily accessible information and tools to better understand the markets and the basic principles of saving and investing. In 2006, the Foundation launched a multifaceted program to expand the saving and investing knowledge of military servicemembers and their spouses. A proud partner in the Department of Defense Financial Readiness Campaign, the Foundation also presents financial education forums at military installations worldwide. In 2008, the Foundation launched a research-based educational campaign designed to reduce the incidence of investment fraud among investors.