News Release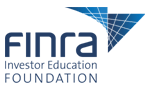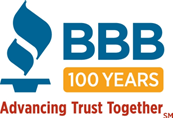 BBB and FINRA Foundation Launch Smart Investing Website to Help Stop Investment Scams
Consumers Lose Millions to Scammers and Ponzi Schemes; New Effort Combines Education, Local Outreach
WASHINGTON — Better Business Bureau and the FINRA Investor Education Foundation today launched a new consumer website, BBB Smart Investing, which is designed to help investors make smarter investing decisions while avoiding fraud, risky investments and unlicensed brokers. The campaign combines the research and expansive knowledge base of the FINRA Foundation with the extensive consumer outreach of BBB's trusted 100-year-old name and its 104 local operations across the United States.
"Our partnership with BBB will help Americans in communities across the country protect their savings from fraudsters," said FINRA Foundation President Gerri Walsh. "The FINRA Foundation's 'Outsmarting Investment Fraud' curriculum and resources have been field-tested, and give consumers the tools and information they need to thwart fraudsters touting investment scams."
Consumer financial fraud is a serious problem in North America. According to the Federal Trade Commission and the Canadian Anti-Fraud Centre, consumers reported losing more than $1.5 billion to all types of scams in 2011. FINRA Foundation research has found that investors are overconfident in their knowledge of financial management, particularly baby boomers, who are most often the target of investment scams. A telephone survey found that 92 percent felt "somewhat" or "very" confident about managing their finances, with almost 80 percent describing themselves as "somewhat" or "very" knowledgeable about investing. But only 44 percent got a passing grade on a basic financial literacy knowledge test. BBB Smart Investing hopes to help change that.
"This is a great partnership," says Carrie Hurt, President and CEO of the Council of Better Business Bureaus. "Even though BBB has always investigated investment scams, this gives us a whole new portfolio of prevention tools to offer to consumers. The FINRA Foundation's basic 'Ask & Check' message is exactly what consumers need to hear before they make investment decisions. We think this program will go a long way toward preventing investment scams that have become so much more prevalent in recent years as people more actively manage their own retirement funds."
Nearly half of the BBBs based in the United States have begun rolling out programs and hosting events in their local areas. A wide variety of tools from the FINRA Foundation are being used by trained BBB presenters across the country to introduce smart investing skills and to teach consumers how to detect investment schemes, scams and frauds. A list of upcoming events is available online.
For those who are interested in learning more but cannot attend a local event or do not have one scheduled nearby, a free DVD is available from the FINRA Foundation. The program, "Trick$ of the Trade: Outsmarting Investment Fraud," is an hour-long documentary that originally appeared on PBS and was recognized by Kiplinger's Best of Everything.
About BBB:
For 100 years, Better Business Bureau has been helping consumers find businesses, brands and charities they can trust. In 2011, consumers turned to BBB more than 100 million times for Business Reviews on more than 4 million companies and Charity Reports on 11,000 charities, all available for free at www.bbb.org. The Council of Better Business Bureaus is the umbrella organization for 114 local, independent BBBs across the United States and Canada, as well as home to its national programs on dispute resolution and industry self-regulation.
About the FINRA Foundation:
FINRA, Financial Industry Regulatory Authority, is the largest independent regulator for all securities firms doing business in the United States. The FINRA Investor Education Foundation is the largest foundation in the United States dedicated to investor education. Its mission is to provide investors with high-quality, easily accessible information and tools to better understand the markets and the basic principles of saving and investing. For more information, visit www.finrafoundation.org.