News Release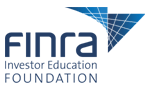 FINRA Foundation and NFL Player Engagement Team Up to Assist Players Avoid Investment Fraud, Make Smart Financial Decisions
WASHINGTON — The Financial Industry Regulatory Authority (FINRA) Investor Education Foundation and the National Football League (NFL) announced today that they are working together to assist incoming NFL players spot and avoid investment fraud and begin their professional careers by making informed financial decisions. This joint FINRA Foundation/NFL initiative will reach prospective NFL players and their families as they prepare for two key events:
The East/West Shrine Game in St. Petersburg, Florida, on January 21; and
The Under Armour Senior Bowl in Mobile, Alabama, on January 28.
Participants will learn how to choose the right financial professional and how to do a background check. Participants will also learn about the risks of taking on debt. NFL Player Engagement, in collaboration with the FINRA Foundation, has launched this initiative to reach players and their families at these events through 60-minute presentations and distribution of FINRA Foundation and NFL resources.
"Once again, we are pleased to be working with the FINRA Foundation to provide our prospective players with access to essential tools for building a solid financial future," said Deana Garner, NFL Director of Player Security Services. "An important aspect of the NFL Player Engagement mission is to prepare players for all aspects of their playing experience. Reaching players and their families at this important time in their lives also introduces them to the extensive educational and services offerings available to them throughout their entire NFL experience."
The FINRA Foundation will present its Outsmarting Investment Fraud (OIF) curriculum at each of these events to both players and their parents. A key feature of the OIF curriculum is an explanation of the psychological persuasion tactics con artists use to get their victims to make emotional rather than logical investment decisions. For players, understanding these psychological tactics and how they can be used against investors can help players avoid becoming victims of con artists. The educational curriculum that will be delivered at these events has been tested and shown to reduce susceptibility to investment fraud by over 50 percent among participants.
"The FINRA Foundation's partnership with the NFL is a team effort to ensure that players who are starting their professional careers don't become victims of investment fraud," said Gerri Walsh, President of the FINRA Investor Education Foundation. " NFL players have been targeted in the past and the presentations and resources that we are providing will give players and their families the knowledge and tools they need to make smarter financial decisions."
NFL Player Engagement is working to ensure that players are never hindered by a lack of knowledge when it comes to managing the financial advisor selection process. "NFL Player Engagement's partnership with the FINRA Foundation will bring much needed resources and tools to players and their families so they can protect themselves from fraudulent and deceptive practices," said Troy Vincent, Vice President of NFL Player Engagement.
"In conjunction with our NFL Player Engagement department, NFL Security is committed to proactively assisting our players and coaches in this area to prevent them from becoming victims in the first place," said Jeffrey Miller, NFL Vice President/Chief Security Officer. "We believe that our due diligence security services and education efforts, aimed at both NFL players and coaches, is crucial to safeguarding against unscrupulous financial activity."
The FINRA Investor Education Foundation is the largest foundation in the United States dedicated to investor education. Its mission is to provide investors with high-quality, easily accessible information and tools to better understand the markets and the basic principles of saving and investing.
NFL Player Engagement prepares and supports players mentally, emotionally and physically for life on the gridiron and during their transition to post-football careers. Through programming including NFL Prep, NFL Life, and NFL Next, the NFL Player Engagement department assists players in adjusting to life within the NFL, while challenging them to prepare for their next careers after their football-playing days.