News Release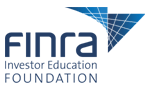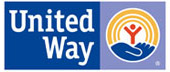 FINRA Foundation and United Way Announce Over $1.3M to Support Grassroots Financial Education
WASHINGTON — The Financial Industry Regulatory Authority (FINRA) Investor Education Foundation and United Way Worldwide (UWW) announced more than $1.3 million in grants to 12 recipients as part of the Financial Education in Your Community initiative.
Financial Education in Your Community, which is administered jointly by United Way Worldwide and the FINRA Investor Education Foundation, funds community-based financial education programs across the country, providing effective, unbiased financial education resources for working individuals and families. The latest group of grantees marks the third year of this partnership, which has awarded nearly $4.7 million to 39 grassroots projects since 2009.
"We are proud to continue our partnership with United Way Worldwide to provide support for community-based innovators who are developing effective approaches to financial education that can be leveraged in communities across the country," said Gerri Walsh, President of the FINRA Foundation. "These local organizations have a unique ability to provide low- and middle-income Americans with the information and support they need to make sound financial decisions and save for their long-term financial security."
Two-year grants were competitively awarded to local United Ways and other non-profit community groups that will undertake projects to help identify best practices for providing individuals and families with the information they need to take action toward increasing their financial stability. The projects leverage strategic partnerships and successful existing programs, and target a diverse group of clients from areas of the country that have been hard hit by the economy. In addition to funding, the Foundation is providing unbiased financial education materials and ongoing technical assistance.
"United Way is committed to creating systemic changes that help working individuals and families achieve greater financial stability and independence," said Brian Gallagher, President and CEO of United Way Worldwide. "We are pleased that our partnership with the FINRA Investor Education Foundation will continue to provide critical information and resources to help navigate today's challenging economic climate."
Grants were awarded to:
ARIVA, Inc., New York, NY
ARIVA, Inc., a social services agency annually serving over 26,000 tax clients in the Bronx, will offer expanded services, including personal financial education workshops, a retirement savings workshop and the availability of personal financial counseling and coaching. ARIVA will also partner with local community colleges to offer Spanish-language and on-campus workshops.
Grant amount: $75,130
Capital Area United Way, Baton Rouge, LA
Capital Area United Way will partner with local childcare facilities to provide financial education workshops for the low-income parents of pre-school age children. Childcare facility directors and staff will also take part in a series of workshops that encompass personal financial education, train-the-trainer skills training, and information and tips on how to make referrals to parents who might benefit from additional economic supports and services.
Grant amount: $140,059
Central New Mexico Community College Foundation, Albuquerque, NM
The Central New Mexico Community College Foundation is piloting an innovative "automatic enrollment" model that ties student financial services to a course syllabus. Through partnerships with community agencies, students enrolled in a basic finance course will be exposed to programs that increase financial stability, including social services benefits screening, free tax preparation services and legal advice on financial matters. One-on-one career and financial aid counselors will help students put their individual plans into action.
Grant amount: $147,950
United Way of Acadiana, Lafayette, LA
As part of a communitywide "Earn It! Keep It! Save It!" project, United Way of Acadiana will partner with 26 members of the Acadiana Asset-Building Coalition to provide workshops using the FDIC Money Smart curriculum to help local individuals and families develop the skills they need to become financially secure. To unify the community's efforts, United Way will carry out a social marketing campaign that uses traditional print marketing as well as radio PSAs and social media.
Grant amount: $86,658
United Way of Central Ohio, Columbus, OH
The United Way of Central Ohio will incorporate the delivery of timely, relevant and engaging financial education for low- to moderate-income families through the existing case management activities of Stable Families, a local program of the Siemer Institute for Family Stability. Stable Families is a multi-state effort to provide families with school-aged children at risk of losing their housing with case management services that ensure that children in these households remain stable in school.
Grant amount: $96,093
United Way of Fairfield County, Lancaster, OH
United Way of Fairfield County will provide personal financial education for high school seniors in two Fairfield County alternative schools and for young adults participating in programs at the Eastland-Fairfield Career Center. The project will serve low- to moderate-income young adults who are on track to attend technical schools or enter the workforce following graduation, as well as Adult Basic Education, GED and ESOL students.
Grant amount: $25,443
United Way of Greater Cincinnati, Cincinnati, OH
The United Way of Greater Cincinnati will work within existing partnerships and systems to provide workplace financial education training for front-line service providers from local non-profit organizations that provide employment, housing, financial education, workforce training, child care and emergency services. They will also partner with the University of Cincinnati's Economics Center to increase the capacity of local human services staff to provide financial education services to their clients.
Grant amount: $150,000
United Way of the Inland Valleys, Riverside, CA
As a component of a communitywide Foster Youth Initiative, the United Way of the Inland Valleys will provide financial education and budgeting skills for foster youth, 16 to 18 years of age, to help them prepare for independent living and become economically self-sufficient adults.
Grant amount: $87,670
United Way of King County, Seattle, WA
United Way of King County will increase the economic stability of immigrants and refugees by integrating financial education and coaching into the work of six agencies that provide assistance to specific immigrant and refugee populations. In addition, agency staff members will receive financial empowerment training and certification in order to better integrate financial education into their program offerings.
Grant amount: $146,806
United Way of Larimer County, Ft. Collins, CO
Spearheaded by the United Way of Larimer County and the Colorado State University—Larimer County Extension, the Larimer County Financial Literacy Initiative will conduct a financial education capacity-building program for social service and teaching professionals. This coalition of community partners will also create a communitywide social marketing campaign with a companion resource website.
Grant amount: $108,948
United Way of the River Cities, Huntington, WV
United Way of the River Cities will partner with local employers to launch a workplace financial education program to provide financial education training for low- to middle-income employees and to expand the capacity of employers to make referrals to community-based nonprofit financial and social services.
Grant amount: $139,700
United Way Silicon Valley, San Jose, CA
United Way of Silicon Valley will develop community partnership to expand the number of sustainable, volunteer-driven credit coaching programs throughout Santa Clara County. During the grant term, seven to 10 community organizations that serve low- to moderate-income families will integrate credit coaching into their core services, and more than 200 families will receive coaching assistance. Sixty community members will be trained as volunteer coaches and will be matched with clients.
Grant amount: $148,500
The FINRA Investor Education Foundation supports innovative and educational projects that give underserved Americans the knowledge, skills and tools necessary for financial success throughout life. For details about grant programs and other FINRA Foundation initiatives, visit www.finrafoundation.org.
FINRA, the Financial Industry Regulatory Authority, is the largest independent regulator for all securities firms doing business in the United Sates. FINRA is dedicated to investor protection and market integrity through effective and efficient regulation and complementary compliance and technology-based services. FINRA touches virtually every aspect of the securities business – from registering and educating all industry participants to examining securities firms, writing rules, enforcing those rules and the federal securities laws, informing and educating the investing public, providing trade reporting and other industry utilities, and administering the largest dispute resolution forum for investors and firms. For more information, please visit www.finra.org.
United Way is a worldwide network in 41 countries and territories, including nearly 1,300 local organizations in the U.S. It advances the common good, creating opportunities for a better life for all by focusing on the three key building blocks of education, income and health. United Way recruits people and organizations who bring the passion, expertise and resources needed to get things done. LIVE UNITED is a call to action for everyone to become a part of the change. For more information about United Way, please visit: LIVEUNITED.org.