News Release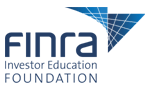 FINRA Foundation Issues Five Tips to Keep Your Finances From Going Off a Cliff
WASHINGTON — The Financial Industry Regulatory Authority (FINRA) Investor Education Foundation today released Five Tips to Keep Your Finances From Going Off a Cliff. While the new year is beginning with improving economic conditions, the financial situation of many Americans remains fragile. The FINRA Foundation's five tips can help consumers and investors keep their finances on solid ground.
"With changing tax rates, and a still recovering housing market, many Americans face an uncertain and precarious situation. You cannot control your tax rate or the value of your home, but there are practical steps you can take to achieve greater financial security even in the face financial shocks," said FINRA Foundation President Gerri Walsh.
These five tips can help Americans successfully navigate today's changing conditions.
Lower your tax burden by saving to the 401(k) max. No matter what your tax rate is, saving for retirement in a 401(k) can help you save money on taxes and boost your retirement security. FINRA's new 401(k) Save the Max Calculator does the math for you and helps you determine whether you are doing all you can to reduce your tax burden by saving for retirement.
A rainy day fund can lead to greater financial security. A rainy day fund will give you a cushion to handle a short-term job loss, a surprise car repair or other financial emergency. FINRA can help you set up a rainy day fund.
HARP can help you refinance your mortgage. If you haven't fallen behind on your mortgage payments, but have been unable to get traditional refinancing because the value of your home has declined, you may be eligible to refinance through the Home Affordable Refinance Program (HARP). More information is available at MakeHomeAffordable.gov, an official program of the Departments of Treasury & Housing and Urban Development.
Avoid Credit Card Debt. Digging yourself out of credit card debt is a lot harder than getting into it. Women in particular should make a point to be careful with credit. A recent FINRA Foundation study found that, compared to men, women were five percentage points more likely to carry a balance, four points more likely to pay only the minimum payment on their cards and six points more likely to be charged a late fee.
Do a Yearly Background Check on Your Investment Professional. Only 14 percent of investors who have used an investment professional in the last five years reported checking that professional's background with a state or federal regulator, according to a FINRA Foundation survey of more than 28,000 American adults. FINRA BrokerCheck® is a free tool that allows investors to check the professional background of brokerage firms and individual brokers, and investment adviser firms and representatives.
The FINRA Investor Education Foundation supports innovative research and educational projects that give underserved Americans the knowledge, skills and tools necessary for financial success throughout life. For details about grant programs and other FINRA Foundation initiatives, visit www.finrafoundation.org.