News Release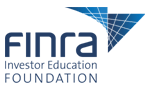 FINRA Investor Education Foundation and the American Library Association Announce $1.12 Million in Grants to Public Libraries to Support Financial Literacy
WASHINGTON—The Financial Industry Regulatory Authority (FINRA) Investor Education Foundation and the American Library Association (ALA) have announced $1.12 million in grants to 14 recipients as part of the Smart investing‌@your library® initiative.
Smart investing‌@your library® is administered jointly by the Reference and User Services Association—a division of ALA—and the FINRA Investor Education Foundation. The program funds library efforts to provide patrons with effective, unbiased educational resources about personal finance and investing. Now in its sixth year, the program has awarded a total of $7 million to public libraries and library networks nationwide.
The new grant recipients will use the funds to implement a variety of programs designed to increase patrons' access to and understanding of financial information. The grants target a diverse group of library patrons—among them youth, seniors, military families, college students, rural residents and low-income families. Participating libraries will use a variety of technologies and outreach strategies to connect library users to the best financial education and information available. This year's projects give special attention to intergenerational learning and helping parents model effective financial practices for their children.
The grantees will partner with schools, universities, community colleges, various nonprofit organizations and local governments to expand the impact of the services and resources the grants enable. Library patrons will be empowered to make educated financial choices for both long-term investing and day-to-day money matters.
"Smart investing‌@your library® is an incredible program that has brought innovative library services and resources to libraries nationwide," said ALA President Maureen Sullivan. "Through this partnership, ALA and the FINRA Foundation are transforming libraries into reliable, unbiased resources for financial information and education, and consequently are transforming the communities these libraries serve."
"The libraries participating in this grant program make reliable financial information and education readily accessible in their communities," said Gerri Walsh, President of the FINRA Foundation. "They are paying close attention to their communities' needs and aspirations, and are responding in creative, sustainable ways to help residents achieve financial goals for themselves and their families."
2012 Smart investing‌@your library® Grantees
Estes Valley Library, Estes Valley, CO
Estes Valley Library will partner with the local school district, the YMCA and the Estes Park Housing Authority to improve the financial and investing literacy of area residents, with a particular emphasis on youth, lower-income families and seniors who need help managing their retirement income. The project will provide a seminar series on budgeting, financial goal setting, debt reduction and savings plus financial care-giving for aging parents. Grant amount: $65,263.
Fayetteville Public Library, Fayetteville, AR
Fayetteville Public Library will collaborate with Credit Counseling of Arkansas and the University of Arkansas (including its Extension Service and its Center for Economic Education) to demonstrate financial planning strategies for households that are living paycheck-to-paycheck, allowing them to save for future expenses and for retirement. The partners will give particular attention to multigenerational households in neighborhoods experiencing the greatest economic hardship, with the goal of helping to break the generation-to-generation cycle of financial struggle. Grant amount: $99,315.
Georgetown County Library, Georgetown, SC
A two-year campaign led by the Georgetown County Library, the county's Human Services Collaborative and Coastal Carolina University will encompass a variety of creative learning experiences to improve financial literacy and capability among the county's most economically disadvantaged residents. Participating agencies will offer seminars on financial goal setting, managing credit and debt, household budgeting, saving for emergencies, recovering from bad credit, preparing to invest and using personal finance resources available through the library. Special emphasis will be given to helping parents, grandparents and caregivers share good financial practices with their children. Teens will work with the library's video production program to produce public service announcements on personal finance topics, after first completing a financial literacy education sequence. These teens will also collaborate with librarians to profile county residents who have faced financial adversity and worked their way to success. Grant amount: $99,990.
Hartford Public Library, Hartford, CT
Hartford Public Library will offer a series of financial literacy workshops for families with children and for young adults in high school and college. Workshop participants will build their knowledge and skills related to budgeting, credit, paying for college, buying a new vehicle, purchasing a first home, planning for future financial needs and the basics of investing. The library will partner with the University of Hartford, which will provide faculty and supervised graduate students to serve as workshop instructors. Capital Community College will host selected workshops for young adults, including its own students and students from area high schools. Grant amount: $99,980.
Housatonic Community College Library, Bridgeport, CT
Housatonic Community College Library and the Bridgeport Public Library will work together and with other partners to help young residents acquire knowledge and skills essential for sound financial decision-making before, during and after college. College students and prospective college students will comprise the larger part of the target audience. Among other topics, the instructional sequence will encompass banking basics, introduction to credit, how to pay for college and maintain financial aid, introduction to investing and how to avoid financial fraud. Grant amount: $100,000.
Huntsville-Madison County Public Library, Huntsville, AL
Huntsville-Madison County Public Library will partner with the University of Alabama, Alabama A&M University, community organizations, employers, Redstone Arsenal Post Library and Redstone Arsenal Army Community Service to provide financial education experiences for four local audiences: beginning investors, college-bound students and their parents, the local military community and youth groups. Instructional support will be provided by the College of Business and Public Affairs at Alabama A&M University, the Student Financial Services Office at the University of Alabama-Huntsville and Redstone Arsenal Army Community Service. Selected worksite and library-based sessions will be co-presented by volunteers from Huntsville Young Professionals. Grant amount: $100,000.
Ida Rupp Public Library, Port Clinton, OH
Ida Rupp Public Library will partner with United Way, the Port Clinton City School District and community organizations to teach low-income children and their parents financial fundamentals through hands-on summer activities, as well as workshops and classes scheduled throughout the year. Programming will address earning money, needs vs. wants, banking fundamentals, budgeting basics, establishing savings goals and similar basic topics. Throughout the non-summer months, the library will sponsor additional activities that bring parents, children and teens together and model strategies that parents can use to teach their children good money habits and skills. Grant amount: $19,108.
Jefferson County Library Cooperative, Inc., Birmingham, AL
Coordinated by the Jefferson County Library Cooperative, 15 public libraries in Jefferson and Shelby counties will collaborate on a regional effort to improve personal finance education opportunities available to Alabama residents in need. Partnering with each other and with schools, civic groups and community nonprofits, the libraries will focus their collective efforts on two demographic groups: financially vulnerable adults and young people ages 11 to 22. Participating libraries and their partners will provide basic instruction on establishing good money habits early in life, enable families and individuals of modest means to build assets and enter the financial mainstream, assist members of the community to become economically self-sufficient with information on debt reduction and repairing credit, provide information to protect residents from predatory financial practices and financial fraud, and offer educational experiences on the fundamentals of investing and managing financial resources wisely. Instructional support will come from the Alabama Cooperative Extension Service, United Way of Central Alabama, the Hispanic Interest Coalition of Alabama, the Middle Alabama Area Agency on Aging, personal finance and mathematics teachers from area high schools and faculty from the finance department at the University of Alabama-Birmingham. Grant amount: $100,000.
Multnomah County Library, Portland, OR
Multnomah County Library will expand its mobile financial literacy labs tested under a previous grant from Smart investing‌@your library®. The labs will be staffed by a team of trained librarians and will use tablet, touch-screen technology to connect vulnerable populations with curated financial and investor education resources formatted to suit users' different learning preferences. The labs will also incorporate curriculum modules customized for each audience cohort. The new lab lessons will be differentiated by audience group and will include creating a budget, establishing an emergency fund, paying down consumer debt, managing credit, avoiding scams and payday lenders, investing for retirement, safeguarding investments, understanding reverse mortgages, estate planning, and caring for and protecting elderly parents financially. Grant amount: $100,000.
Niles District Library, Niles, MI
Niles District Library will offer financial literacy classes based on the FDIC Money Smart curriculum, financial fitness support groups and a series of short-topic presentations for patrons seeking more narrowly defined assistance. The target audience will be low-income individuals in Niles and surrounding communities. Faculty from nearby Lake Michigan College will teach the Money Smart classes, which will help participants make informed financial choices, resolve debt issues and plan for the future. Each Money Smart series will be followed by financial fitness support groups, called "Money Talks," which will meet regularly and provide guidance and encouragement as participants strive to achieve their financial goals. Grant amount: $70,503.
Public Library of Cincinnati and Hamilton County, Cincinnati, OH
Librarians in Cincinnati will collaborate with Extension staff from Ohio State University to bring financial literacy experiences to high school students. Programming will help teens set financial goals, understand ways to build assets, create and maintain a personal budget, use bank services, manage credit card and loan debt and avoid financial scams. All programming will align with academic content standards for financial literacy and related subjects. Following the conclusion of each multi-part programming sequence, project leaders will organize a "Budget Bonanza" event hosted in conjunction with the library's annual back-to-school fair. Special effort will be made to engage teens from lower-income neighborhoods. Grant amount: $57,853.
San Diego Public Library, San Diego, CA
San Diego Public Library will provide a continuum of financial/investment education services and workshops for active-duty service members, military families and veterans using a lifelong approach to asset building, financial coaching and consumer protection. The library's chief partners include the San Diego Unified School District, Fleet & Family Support Services and Home Start, Inc. (a nonprofit that provides youth development and family assistance in high-need neighborhoods). San Diego's military population is approximately 229,000. About half are 25 and younger. These families deal with deployment, separation and reunification and the many associated financial challenges. Grant amount: $100,000.
St. Louis County Library District, St. Louis, MO
St. Louis County Library will collaborate with the University of Missouri-St. Louis, University of Missouri-Extension and Lincoln University-Extension to improve the financial capability of low- and moderate-income parents and their teenage children. The program will engage parents and teens both separately and together, and equip parents to be effective financial role models for their children. Learning will occur through multi-session workshop series at library branches serving some of the most economically challenged areas of the county. The library will partner with the school districts where these branches are located to encourage participation and reinforce learning. Grant amount: $41,695.
Troy Public Library, Troy, MI
Troy Public Library will help high school students and their parents to establish a financial plan for college and beyond. The project addresses saving and investing to cover college expenses, as well as the skills and knowledge students need to manage their finances while in college and after they graduate. Sessions will begin with a focus on financial basics (banking, budgeting, etc.), moving on to college affordability, financial aid, investment considerations and managing debt after graduation. Sessions will also reinforce parents' role as the primary financial behavioral model for their students. The seminars will take place at the library's technology center and at three area high schools. Nearby Oakland University, Walsh College, the local consumer credit counseling agency and the City of Troy Finance Department will provide instructional support for the project. Grant amount: $65,175.
The FINRA Investor Education Foundation supports innovative research and educational projects that give underserved Americans the knowledge, skills and tools necessary for financial success throughout life. For details about grant programs and other FINRA Foundation initiatives, visit www.finrafoundation.org.
FINRA, the Financial Industry Regulatory Authority, is the largest non-governmental regulator for all securities firms doing business in the United States. FINRA is dedicated to investor protection and market integrity through effective and efficient regulation and complementary compliance and technology-based services. FINRA touches virtually every aspect of the securities business—from registering and educating all industry participants to examining securities firms, writing and enforcing rules and the federal securities laws, informing and educating the investing public, providing trade reporting and other industry utilities and administering the largest dispute resolution forum for investors and registered firms. For more information, please visit www.finra.org.
Smart investing‌@your library® is a partnership between the Reference and User Services Association (RUSA), a division of the American Library Association and the FINRA Investor Education Foundation. The program supports public libraries and community college libraries across the country in their efforts to meet financial education needs at the local level. Visit http://smartinvesting.ala.org for details.
The Reference and User Services Association, a division of the American Library Association, is the foremost organization of reference and information professionals who make the connections between people and the information sources, services, and collection materials they need. The American Library Association is the oldest and largest library association in the world, with more than 60,000 members. Its mission is to promote the highest quality library and information services and public access to information. For more information, please visit www.ala.org or call 800-545-2433 ext. 4279.