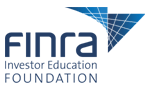 FINRA Foundation Issues Five Dos and Don'ts That Can Help You Achieve Greater Financial Security
For Release:
Tuesday, February 4, 2014
WASHINGTON — The FINRA Investor Education Foundation issued five tips to help consumers both manage their day-to-day financial challenges and build a brighter financial future in 2014. Drawing on the FINRA Foundation's National Financial Capability Study of more than 25,000 Americans, the Foundation's Tips—Five Dos and Don'ts That Can Help You Achieve Greater Financial Security—provides consumers with practical, actionable guidance to help secure greater financial stability.
"With an economy on the mend, many Americans are facing a healthier job market and trying to get their financial lives back on track. Based on the findings of the Foundation's National Financial Capability Study, we have developed five practical tips to help Americans secure a brighter financial future," said FINRA Foundation President Gerri Walsh. These Dos and Don'ts can help Americans achieve greater financial security.
Do Take Advantage of Tax Breaks When Saving for College and Retirement. If you have financially dependent children, try to save for college using tax-advantaged savings accounts such as a 529 plan or Coverdell Education Savings Account. And if you're saving for retirement, be aware that contributions to a traditional 401(k) are not subject to income tax withholding and are not included in your taxable wages—and earnings on Roth 401(k) contributions are tax-free.
The FINRA Foundation's Study revealed that only 34 percent of respondents with financially dependent children are setting aside money for their children's college education, and only 54 percent of non-retired respondents have some kind of retirement account.
Do Your Best to Bust Your Debt. More than two out of five Americans (42 percent) we surveyed felt that they have too much debt—regardless of their income. The best way to avoid an endless cycle of credit card debt is to try to pay your credit cards in full and on time.
Don't Chase Yield. Investors face a difficult investing environment, with low yields on fixed-income investments and an economy on the mend. Some investors may opt to "chase return," meaning they put their assets into riskier and sometimes esoteric products that promise higher yields and returns than they can obtain in more traditional investments.
Don't be Part of the 39 Percent. We asked Americans if they would be able to come up with $2,000 if an unexpected need arose in the next month, and nearly two in five respondents (39 percent) said they probably or certainly could not. If your finances are unable to withstand an unexpected challenge (if the transmission in your car fails, for example, or a tree limb crashes through your roof) you are financially fragile. The best way to avoid being financially fragile is to build up rainy day savings in a federally insured savings account.
Do Check Your Credit Report and Score. You need to do both. Only 42 percent of survey respondents stated that they had obtained a copy of their credit report, and only 41 percent had checked their credit score within the past 12 months.
The FINRA Investor Education Foundation supports innovative research and educational projects that give underserved Americans the knowledge, skills and tools necessary for financial success throughout life. For details about grant programs and other FINRA Foundation initiatives, visit www.finrafoundation.org.