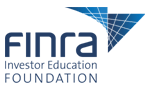 FINRA Foundation Military Spouse Fellowship Application Period Open From March 3 – April 18
Program Helps Military Spouses Foster Their Own Careers and Maintain Financial Readiness in Military Communities
WASHINGTON—Now in its ninth year, the FINRA Investor Education Foundation's Military Spouse Fellowship Program has opened the application process for its class of 2014 military spouses. The FINRA Foundation Spouse Fellowship Program provides military spouse recipients with the education and training needed to earn the Accredited Financial Counselor® (AFC®) designation. Military spouses can apply until April 18, 2014, to become a member of the 2014 class of fellows.
The Military Spouse Fellowship is administered in partnership with the Association for Financial Counseling and Planning Education® (AFCPE®) and the National Military Family Association. The program covers the costs associated with completing the AFC® training and testing for military spouses. More information is available at www.saveandinvest.org/MilitaryCenter/MilitarySpouseFellowships/. Applications are accepted online at www.militaryspouseafcpe.org/application/ and are due by midnight EST April 18, 2014.
"In communities here at home and around the world, FINRA Foundation spouse fellows are helping military families build a brighter financial future," said Gerri Walsh, President of the FINRA Investor Education Foundation. "This program fills a need on two fronts: helping military spouses foster their own careers and job marketability, and providing trained financial counselors who understand and can help address the unique challenges of military families."
Spouse fellows have logged more than 385,000 hours helping military families reach their financial goals, and 441 spouse fellows have graduated from the program. Accredited spouses serve the military community as financial counselors at family readiness and support centers, credit counseling and tax centers, financial aid offices and credit unions throughout the U.S. and abroad. These organizations are in need of well-trained specialists who understand the unique financial needs of military families.
"Every time you move, you feel like you have to go down a rung on the ladder. I always struggled with having portable job skills, and the FINRA Foundation Military Spouse Fellowship provided me with those skills," said Katie Leiva, a spouse fellow graduate who works with the Navy Mutual Aid Association teaching Transition GPS (Goals, Plans, Success) classes for retirees, separatees and reservists.
Full biographies of selected accredited spouse fellows are available at www.saveandinvest.org/MilitaryCenter/MilitarySpouseFellowships/.
The Military Spouse Fellowship Program is open to current or surviving spouses of active duty or retired Army, Navy, Air Force, Marine Corps, Coast Guard, National Guard or Reserve service members, as well as spouses of members of the U.S. Public Health Service Commissioned Corps and the National Oceanic and Atmospheric Administration Commissioned Officer Corps.
About the FINRA Investor Education Foundation
The FINRA Investor Education Foundation is the largest foundation in the United States dedicated to investor education. Its mission is to provide investors with high-quality, easily accessible information and tools to better understand the markets and the basic principles of saving and investing. In 2006, the Foundation launched a multifaceted program to expand the saving and investing knowledge of military service members and their spouses, including a free, unbiased resource, www.SaveAndInvest.org/MilitaryCenter. A proud partner in the Department of Defense Financial Readiness Campaign, the Foundation also presents financial education forums at military installations worldwide.
About AFCPE®
AFCPE®, the Association for Financial Counseling and Planning Education®, is a nonprofit, professional organization dedicated to educating, training, and certifying financial counselors and educators. The Association's vision is to be internationally recognized as the leading provider of professional development opportunities for financial educators, counselors, and researchers to improve the economic well-being of individuals and families worldwide. Visit www.afcpe.org for more information.
About the National Military Family Association
Military families serve our country with pride, honor and quiet dedication. The National Military Family Association is the leading nonprofit organization committed to strengthen and protect the families of the men and women currently serving, retired, wounded or fallen. We provide families of the Army, Navy, Marine Corps, Air Force, Coast Guard and Commissioned Corps of the USPHS and NOAA with information, work to get them the benefits they deserve and offer programs that improve their lives. Our 40 years of service and accomplishments have made us a trusted resource for military families and the Nation's leaders. Visit www.MilitaryFamily.org for more information.