News Release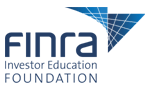 FINRA Investor Education Foundation and United Way Worldwide Announce More Than $1.2 Million in Grants to Support Grassroots Financial Education Projects
WASHINGTON — The Financial Industry Regulatory Authority (FINRA) Investor Education Foundation and United Way Worldwide (UWW) have announced more than $1.2 million in grants to nine recipients as part of the Financial Education in Your Community initiative.
Financial Education in Your Community, which is administered jointly by United Way Worldwide and the FINRA Investor Education Foundation, funds community-based financial education programs across the country that provide effective, unbiased financial education resources for hardworking individuals and families. The latest group of grantees marks the fifth year of this partnership, which has awarded nearly $7 million to 56 grassroots projects since 2009.
"We are proud to continue our partnership with United Way Worldwide to provide support for community-based innovators who are developing effective approaches to financial education that can be leveraged in communities across the country," said Gerri Walsh, President of the FINRA Foundation. "Local non-profit organizations are integral to neighborhood social networks. They have a unique ability to craft programs and create environments in which participants can learn and make sound financial choices for themselves and their families."
Two-year grants were competitively awarded to local United Ways and other non-profit community groups that will undertake projects to help identify best practices for providing working individuals and families with the information they need to take action toward increasing their financial stability. The projects leverage strategic partnerships and successful existing programs, and target a diverse group of clients from areas of the country. In addition to funding, the FINRA Foundation and United Way are providing unbiased financial education materials and ongoing technical assistance.
"Providing financial education to hardworking families and people of all ages creates a ripple effect that improves the entire community," said Stacey D. Stewart, U.S. President, United Way Worldwide. "It's the first step toward securing a great education, a safe and stable home and good health – the building blocks for a good quality of life."
Grants were awarded to:
Kentucky Domestic Violence Association, Frankfort, KY
In cooperation with the Kentucky Community and Technical College System, the Kentucky Domestic Violence Association will expand the reach of its financial stability programs to include low-income students from 16 colleges across the state. Grant amount: $149,600
Mission Economic Development Agency, San Francisco, CA
The Mission Economic Development Agency will partner with the San Francisco Office of Financial Empowerment to pilot a workplace financial education and coaching program for low-income employees at six hotels.
Grant amount: $150,000
Step Up Savannah, Savannah, GA
Step Up Savannah and the Consumer Credit Counseling Service of Savannah will build on a successful workplace financial education program through the addition of financial counseling and coaching services. Program partners will also refine marketing materials to attract new employers and continue the development of an innovative Financial Employee Assistance Program.
Grant amount: $150,000
United Way of Central Iowa, Des Moines, IA
United Way of Central Iowa will partner with the Iowa Department of Correctional Services' Fifth Judicial District, the Des Moines Area Community College, and Iowa Legal Aid to provide financial education, financial coaching, and other support services to improve the self-sufficiency and financial stability of men under correctional supervision by the court.
Grant amount: $150,000
United Way of Chittenden County, South Burlington, VT
Through its Working Bridges program, United Way of Chittenden County will provide a comprehensive and integrated financial education model to help low- to moderate-wage employees improve their financial stability and their family's economic well-being. Project partners will test a model to provide services for small businesses, introduce a new workshop module on insurance and investing basics, provide increased opportunities for financial coaching, and refine program communication and marketing efforts.
Grant amount: $150,000
United Way of Greater Atlanta, Atlanta, GA
United Way of Greater Atlanta will provide Making Wages Work financial education programs in the Atlanta's Promise Neighborhood, integrate financial education into the work of other non-profit agencies serving the area, embed financial education in a parent leadership development program, and train selected program graduates to provide financial education and coaching.
Grant amount: $140,690
United Way of Greater Milwaukee, Milwaukee, WI
The United Way of Greater Milwaukee will work in partnership with Journey House and the YWCA of Southeastern Wisconsin to integrate basic financial education with existing GED test preparation coursework.
Grant amount: $150,000
United Way of Wayne and Holmes Counties, Inc., Wooster, OH
United Way of Wayne and Holmes Counties will collaborate with the Wayne County Child Support Enforcement Agency and The Ohio State University Extension to provide financial education and coaching for parents who are obligated by the court to make child support payments.
Grant amount: $50,000
YWCA of Seattle | King | Snohomish, Seattle, WA
The YWCA of Seattle | King | Snohomish will partner with the King County Coalition Against Domestic Violence and the Financial Empowerment Network – Seattle-King County to expand the availability of financial stability services for victims of domestic violence.
Grant amount: $150,000
The FINRA Investor Education Foundation supports innovative and educational projects that give underserved Americans the knowledge, skills and tools necessary for financial success throughout life. For details about grant programs and other FINRA Foundation initiatives, visit www.finrafoundation.org.
FINRA, the Financial Industry Regulatory Authority, is the largest independent regulator for all securities firms doing business in the United States. FINRA is dedicated to investor protection and market integrity through effective and efficient regulation and complementary compliance and technology-based services. FINRA touches virtually every aspect of the securities business – from registering and educating all industry participants to examining securities firms, writing rules, enforcing those rules and the federal securities laws, informing and educating the investing public, providing trade reporting and other industry utilities, and administering the largest dispute resolution forum for investors and firms. For more information, please visit www.finra.org.
United Way is a worldwide network in 45 countries and territories, including more than 1,200 local organizations in the U.S. It advances the common good, creating opportunities for a better life for all by focusing on the key building blocks of education, income and health. United Way recruits people and organizations that bring the passion, expertise and resources needed to get things done. LIVE UNITED® is a call to action for everyone to become a part of the change. For more information about United Way, please visit www.UnitedWay.org.