News Release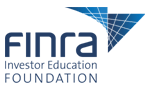 FINRA Investor Education Foundation and United Way Grant $1.5 Million for Financial Education
WASHINGTON — The Financial Industry Regulatory Authority (FINRA) Investor Education Foundation and United Way Worldwide are giving more than $1.5 million in grants to help low-wage families build financial stability, under the Financial Education in Your Community initiative.
Financial Education in Your Community provides community-based financial education for working individuals and families. The initiative provides grants to nonprofits that are leading financial stability work in the community. The $1.5 million is being awarded in 12 grants, part of almost $8.5 million that has been granted to 68 grassroots projects since 2009. The initiative is administered jointly by United Way and the FINRA Investor Education Foundation.
"Now in its 6th year, our partnership with United Way provides support for community-based innovators who are developing effective approaches to financial education that can be leveraged in communities across the country," said Gerri Walsh, President of the FINRA Foundation. "Local nonprofit organizations have a singular ability to craft programs and create environments in which participants can learn and make sound financial choices for themselves and their families."
The 12 two-year grants were competitively awarded to local United Ways and other nonprofit community groups to identify best practices for helping low-wage people take action toward increased financial stability. The projects leverage strategic partnerships and successful existing programs, and target a diverse population across the country. In addition to funding, the Foundation and United Way are providing unbiased financial education materials and ongoing technical assistance.
"Providing financial education to hard-working families and people of all ages creates a ripple effect that improves the entire community," said Stacey D. Stewart, U.S. President, United Way Worldwide. "It's the first step toward securing a great education, a safe and stable home and good health – the building blocks for a good quality of life."
Grants were awarded to:
Baltimore CASH Campaign, Baltimore, MD
The Baltimore CASH (Creating Assets, Savings and Hope) Campaign will partner with the Baltimore Alliance for Careers in Healthcare to provide financial education and coaching for lower skilled workers within the career advancement and retention strategies of four Baltimore area hospitals. The project will also build the capacity of career coaches to provide financial education and related referrals to employees.
Grant amount: $127,631
Clarifi (Consumer Credit Counseling Service of Delaware Valley), Philadelphia, PA
Clarifi will partner with Home Care Associates, a worker-owned home healthcare agency, to integrate financial education, coaching and related services into existing employee training and staff support services for lower-wage employees.
Grant amount: $141,800
Innovative Changes, Portland, OR
Innovative Changes will partner with two employment readiness and leadership programs to build the financial capability of at-risk youth entering the workforce. The Financial Independence Training (FIT) Youth Program will provide financial education and coaching with an emphasis on goal setting, budgeting, banking and credit.
Grant amount: $84,370
Metro United Way, Inc., Louisville, KY
Metro United Way will partner with Louisville Metro Community Services to deliver personal financial education for case managers and social service providers. Learning from the program will be shared through two annual Financial Empowerment Summits. Participants who finish the program will be encouraged to complete the city's community financial empowerment certification program.
Grant amount: $121,854
NEDCO (Neighborhood Economic Development Corporation), Springfield, OR
NEDCO will partner with local United Ways and social service agencies to pilot a workplace financial education and coaching program for lower-wage employees.
Grant amount: $150,000
Northwest Side Housing Center, Chicago, IL
Northwest Side Housing Center will pilot Women Forward, a comprehensive program of financial education and support services for low-income single mothers of school-age children.
Grant amount: $125,000
United Way for Greater Austin, Austin, TX
United Way for Greater Austin will expand the scope and services of its Learn Where You Earn workplace financial education program by engaging new employers, providing workplace financial coaching, and increasing opportunities for participants to apply learning and receive related financial capability services.
Grant amount: $150,000
United Way of Central Indiana, Indianapolis, IN
United Way of Central Indiana will partner with local nonprofits to bundle financial education and coaching with other financial stability services for low- and moderate-income residents. This will be accomplished by expanding the Center for Working Families model to two underserved neighborhoods in and near Indianapolis.
Grant amount: $118,035
United Way of the Inland Valleys, Riverside, CA
United Way of the Inland Valleys will deliver a financial capability program for foster youth 18?24 years of age, with an emphasis on helping participants achieve long-lasting behavior change. The program will include classroom training combined with support services and a six-month budgeting and saving practicum.
Grant amount: $124,672
United Way of Greater Milwaukee & Waukesha County, Milwaukee, WI
Through its Success Coach project, United Way of Greater Milwaukee & Waukesha County will partner with La Casa de Esperanza workforce development and three local employers to pilot a workplace financial education and coaching program for low- to moderate-income wage earners.
Grant amount: $150,000
United Way of Monroe County, Bloomington, IN
In partnership with its Financial Stability Alliance and other key community groups, United Way of Monroe County will integrate financial education into existing programs for vulnerable and disconnected teens.
Grant amount: $104,637
United Way of Story County, Ames, IA
United Way of Story County will expand the reach of its Women with Initiative program for at-risk women to include women in rural areas of the county. The program includes money management training, one-on-one mentoring and access to educational scholarships and emergency grants.
Grant amount: $114,962
###
FINRA INVESTOR EDUCATION FOUNDATION
The FINRA Investor Education Foundation supports innovative and educational projects that give underserved Americans the knowledge, skills and tools necessary for financial success throughout life. For details about grant programs and other FINRA Foundation initiatives, visit www.finrafoundation.org.
FINRA
FINRA, the Financial Industry Regulatory Authority, is the largest independent regulator for all securities firms doing business in the United States. FINRA is dedicated to investor protection and market integrity through effective and efficient regulation and complementary compliance and technology-based services. FINRA touches virtually every aspect of the securities business – from registering and educating all industry participants to examining securities firms, writing rules, enforcing those rules and the federal securities laws, and informing and educating the investing public. In addition, FINRA provides surveillance and other regulatory services for equities and options markets, as well as trade reporting and other industry utilities. FINRA also administers the largest dispute resolution forum for investors and firms. For more information, please visit www.finra.org.
UNITED WAY WORLDWIDE
With more than 2.2 million volunteers and 9.6 million donors worldwide, and more than $5 billion raised every year, United Way is the world's largest privately-supported nonprofit. United Way is working in nearly 1,800 communities across 41 countries and territories to create community solutions that improve life for everyone. Across the world, United Way partners include global, national and local businesses, nonprofits, civic and faith organizations, as well as educators, labor, health organizations, government and more. For more information, please visit www.UnitedWay.org.