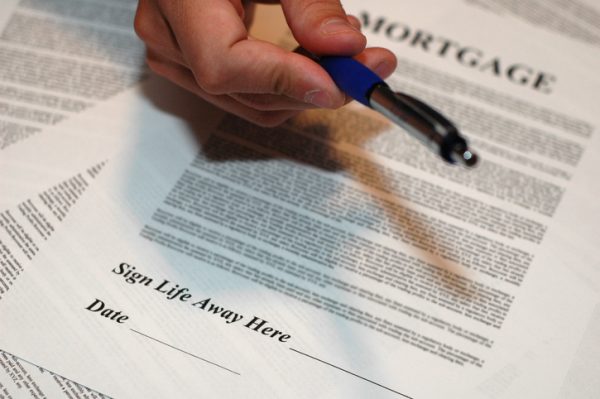 5 Questions to Ask Before Picking a Mortgage Lender
"Buyer's remorse" can take on a special meaning for new homebuyers who are perhaps happy about their house but remorseful about their lender.
About 21 percent of homebuyers regretted their choice of mortgage lender, according to a survey by J.D. Power published in late 2016. Among first-time buyers, 27 percent regretted their choice.
"This 'happy buyer's remorse' is in part due to customers feeling that circumstances out of their control drove them to a particular choice and that options weren't totally clear," said Craig Martin, director of the mortgage practice at J.D. Power.
Reasons for dissatisfaction included "lack of communication and unmet promises," according to the survey.
The best way to stave off regret is to be informed. Before you commit to a lender, be sure to ask these five questions.
1. What Are My Lending Options?
Before you go to your first open house, it's a good idea to scope out your options.
J.D. Power's survey showed the legwork could be worth it. Satisfaction among buyers who looked into mortgage options before beginning their house search was 92 points higher (on a 1,000-point scale) than among those who didn't look into their options until after finding a home.
As you shop around, you can ask to be "preapproved," that is have a lender commit to lending up to a certain amount at an estimated rate (though that rate won't be official until you "lock in").
The benefits of getting preapproved include knowing how much home you can afford based on your credit score and other personal information, according to Bankrate. The last thing you want is to fall in love with a house that turns out to be outside your budget. You may also gain a leg-up on other buyers in some competitive real estate markets where real estate agents only accept offers from buyers who are preapproved.
A preapproval may speed up the underwriting process since you'll provide similar documents that you need for a mortgage, such as pay stubs, bank statements and tax returns, to get the preapproval, according to Bankrate.
2. Who Has The Best Rates And Lowest Fees?
You find this out by shopping around, so don't stop at the first lender. Make sure you scope out multiple options to see how they stack up.
Lender satisfaction was 19 points lower for the 32 percent of customers who received just one quote than those who obtained multiple quotes, according to J.D. Power's survey.
While you are shopping around, keep your search broad. It's a good idea to check out different kinds of lenders, including large banks, independent mortgage bankers, community banks and credit unions, said Tamara King, vice president of residential policy and member engagement with the Mortgage Bankers Association.
"You want to shop around and select the three most competitive offers you find," Greg McBride, Bankrate.com's chief financial analyst, said. He suggested buyers conduct this research on the same day for an "apples-to-apples comparison" as rates may fluctuate over time.
When you compare lenders, you can start with their mortgage rates and the fees. Be sure to make note of all the fees, including application fees, origination fees and points, among others. You can also check out a range of free comparison tools online.
Keep in mind that the quotes you first receive are just the "starting point," because a lender or broker will process your loan to provide an accurate, locked-in rate once you're satisfied with the mortgage product, according to NerdWallet.
3. What's The Lender's Experience With The Type Of Property You Are Looking At?
To narrow the field further, a question you could ask a lender is if their company has experience with your property type, especially if you are not buying a single-family detached house, said King.
For example, if you're buying an apartment in a co-op property, it may help to find a lender who is familiar with the sometimes-slower board approval process.
"This can make the origination process run smoother and help ensure an easier closing," King said.
4. What Are The Lender's Turnaround Times For Preapproval, Appraisal, And Closing?
Are you trying to close on your home purchase and move in before the school year begins, or ahead of the start date for a new job? Does the seller want to close by a certain time?
Once you've asked the lender for a list of documents and information they need from you, request the lender's estimated timeline for closing, McBride said. Make sure that works with your timeframe.
5. How Responsive Is The Lender To Your Questions?
After you've had initial interactions with various lenders, you can gauge their responsiveness to emails and phone calls. If they're not very responsive, that could be a red flag. Communication is important, especially as you near closing day.
"What's most unnerving is when you don't know if your closing is going to happen on a particular day," McBride said.
Some people may want a lender in their vicinity if they prefer face-to-face communication, compared to other lenders who may communicate primarily through phone, text, web chat and email. If you can't communicate effectively with your lender, you may end up dissatisfied, even if you were offered an attractive mortgage rate.
"Rate is important, but so is customer service and whether you can close on time," King said.