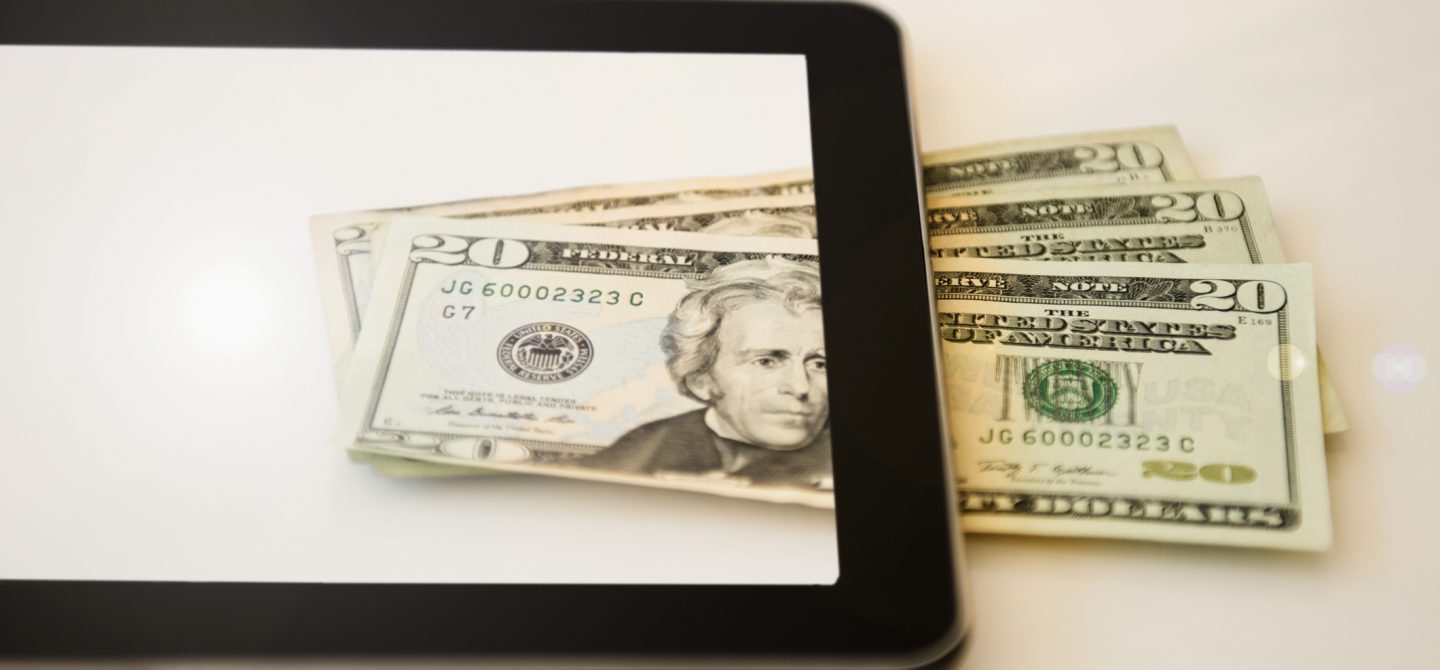 Bye-Bye Brick-and-Mortar? 6 Things to Consider Before Opening an Online Bank Account
Have you logged into your bank account online lately? You're not alone. More than 70 percent of consumers surveyed by the Federal Reserve last year said they participate in online banking, including 38 percent who also access banking services on their mobile devices.
As the popularity of online banking rises, so does the availability of online-only banks—banks that offer their services almost exclusively through the Internet, including access from mobile devices, rather than through brick-and-mortar bank branches.
Why are consumers skipping branches in favor of online-only accounts? The key attraction is higher interest rates and lower fees.
Online-only banks can afford to offer higher rates because they don't grapple with the costs of maintaining and staffing physical locations. (You can compare savings account interest rates on this Deposit Accounts page.) They also tend to charge fewer fees, such as maintenance fees, than their brick-and-mortar counterparts.
But holding an account with an online bank has drawbacks, too. If you're considering opening an online bank account, here are a few things to consider:
Some Online Banks Are Owned by Brick-and-Mortar Operations
Some traditional banks have opened or acquired online banking divisions. Customers of those online banking divisions, however, will find that they typically won't have access to teller services offered by the traditional banks unless they pay an extra fee.
ATM Access Will Vary
Online-only banks often don't have their own ATMs, but they may contract with ATM networks for free ATM access. Some online banks also offer to reimburse consumers who incur fees at ATMs, up to a certain limit. Customers of online banks that are owned by brick-and-mortar institutions may have free access to ATMs belonging to those institutions.
Depositing Cash May Be Challenging
Most ATMs now allow banking customers to deposit cash, but consumers with large amounts of cash to deposit—such as workers who earn much of their income through cash tips—may be uncomfortable doing so, or find the process inconvenient. And while online banks will accept your employer's electronic direct deposits, as well as checks and money orders sent by mail, they generally don't accept cash sent through the mail. You may find, at least in the beginning, that it's in your best interest to maintain an account with a traditional bank in addition to their online bank account, allowing you to transfer money electronically between the two.
Online Banks Should Be FDIC-Insured
Whether you're banking with a traditional financial institution or an online bank, you'll want to be sure that the bank's accounts are ensured by the Federal Deposit Insurance Commission—and online banks based in the U.S. generally do offer FDIC insurance. But the FDIC warns that online banks chartered overseas may not be FDIC insured. To determine whether your bank is FDIC insured, you can use the Commission's BankFind tool, an online database of insured institutions.
Online Banks Offer More Than Just Savings Accounts
Online banks have increasingly been offering other products, including checking accounts, loans and credit cards. As with savings account interest rates, checking account interest rates may be higher at online banks than at brick-and-mortar banks and boast lower fees.
Be Prepared for Little Human Interaction
When you're doing business with an online bank, the only human interaction you can expect is when you call their customer services department and speak to a customer service representative. Some people simply prefer more human contact.