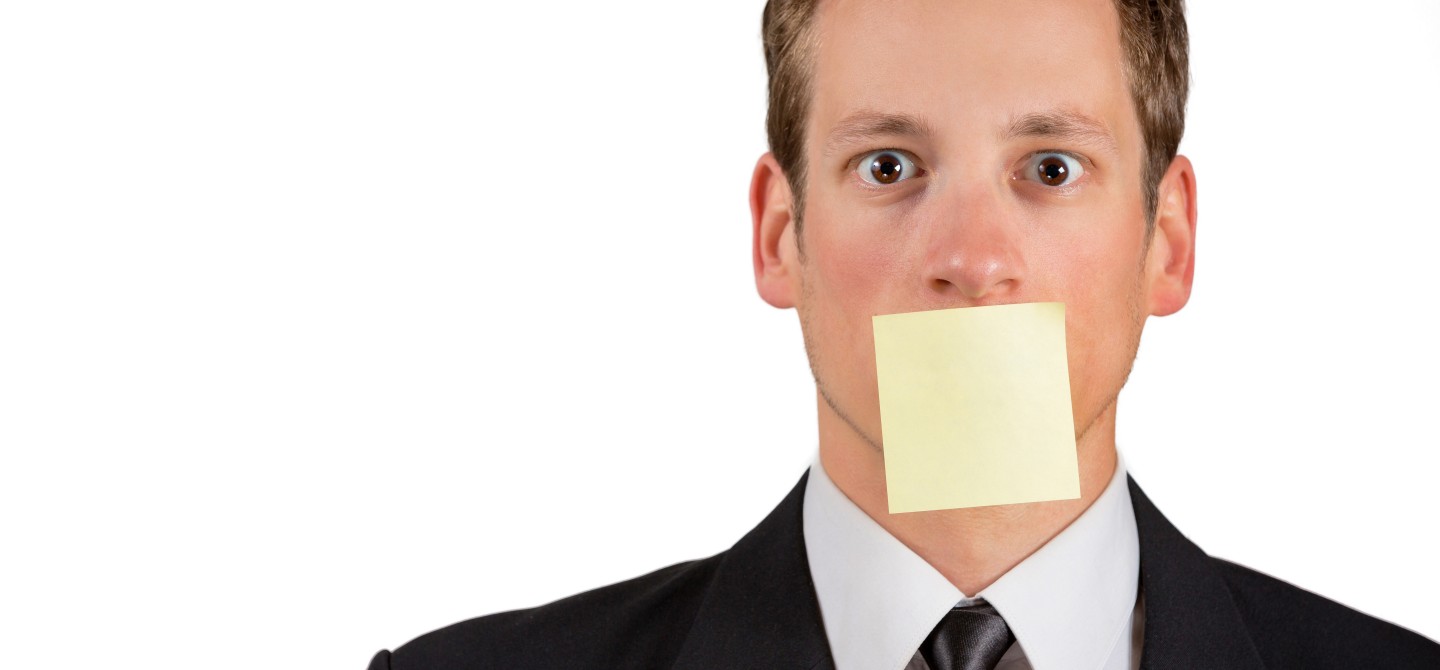 Manhattan's Grand Central Terminal pulses at all hours, and the four-faced clock in the main concourse is its nerve center. It sits atop an information booth where harried workers reportedly field 1,000 questions a day. Each face — made of opal, reportedly worth millions of dollars — orients travelers to the four points of the compass. If you have any hope of getting your bearings or linking up with a fellow wanderer in the cavernous commuter hub, this is it.

Had you spotted Frank Tamayo and Vladimir Eydelman meeting by the clock, you might not have looked twice. They would have appeared to be two ordinary businessmen, just like many of the people who come in and out of the busy station every day.

If you looked closely, you might have seen Tamayo show Eydelman a Post-It note or cocktail napkin. If you kept watching, you might have seen him then crumple it up, pop it into his mouth, and eat it.

If so, you would have witnessed a key step in an alleged multi-million dollar insider trading scheme, according to civil and criminal complaints filed by the U.S. Securities and Exchange Commission and federal prosecutors.
Sirius Trouble
The story begins in a bar. Tamayo, a home-lending officer at Citigroup, and Steven Metro, a managing clerk at the white-shoe law firm Simpson Thacher & Bartlett, had been friends since meeting at Touro College of Law in 1995. They were having drinks in February 2009, when the conversation turned to investing, according to the SEC.

Tamayo was concerned about his investment in satellite radio company Sirius XM. It was the depth of the financial crisis, and with hundreds of millions of dollars in debt coming due, Sirius had warned it would go bankrupt without an investor bailout. The stock had fallen from $2.84 a share the previous February to near an all-time low of $0.16.

Metro allegedly told Tamayo to stop worrying, according to the SEC complaint. In the course of his work at Simpson Thacher & Bartlett, a firm known for handling mergers, acquisitions, and other corporate deals, he had seen documents indicating that Liberty Media Corp., an entertainment and communications conglomerate, would soon lend Sirius more than $500 million.

After talking with Metro, Tamayo called Eydelman, his friend and broker at Oppenheimer & Co., and told him to buy shares of Sirius for Tamayo's account. Eydelman was skeptical, but Tamayo reassured him he had information about Liberty Media's impending investment in Sirius from a "reliable source," according to the SEC. Shortly after the phone call, he bought 300,000 shares of Sirius. Another client of Eydelman's — also a friend of Tamayo's — bought 50,000 shares.

Five days later, Liberty Media announced a $530 million loan to Sirius, and the satellite company's stock rose 60 percent in a single day, netting Tamayo $20,100. By the time he sold his holdings a few months later, Tamayo had booked a $157,892 profit. The mutual friend made nearly $55,000.

"Nice trade," Eydelman told Tamayo, according to the SEC complaint.

Nice is one way to put it. Illegal is another, the SEC alleges.

When Tamayo promised Metro $7,000 of his Sirius profits, Metro allegedly asked Tamayo to set it aside in his own brokerage account and keep trading on his behalf based on tips he would provide about his law firm's clients.
Why Stop Now?
The three men settled into a routine after the Sirius deal, the SEC alleges. The SEC's complaint states that Metro would meet up with Tamayo, typing the names of the companies involved in an upcoming transaction into his cell phone and pointing to the one that was expected to profit. Tamayo would then write the name of the relevant stock on a Post-It note or cocktail napkin, show it to Eydelman at Grand Central, and then destroy the note, sometimes by eating it.

Having digested the information, Eydelman would then allegedly email research reports on the companies in question to Tamayo with a buy recommendation – an effort to create a paper trail of seemingly legitimate reasons for their trades.

Over the course of three and half years, this insider trading scheme involved transactions in at least 13 issuers' securities and yielded over $5.6 million in illegal profits to the three men, their families and friends, and Eydelman's customers, according to the SEC. Eydelman also earned substantial commissions as a result of this trading in his customers' accounts, and received performance bonuses from his firms that were driven in large part by the profits garnered through the insider trading scheme.

Once, a deal that Metro had flagged failed to materialize, and the company that the trio believed would appreciate saw its stock price fall instead. When one of Eydelman's customers complained to Oppenheimer, the company produced a document showing that he was entitled to trade on the customer's behalf. The only problem was that Eydelman had forged the document, according to the SEC complaint.

Shortly after the incident, Eydelman left Oppenheimer for Morgan Stanley. Tamayo soon moved his accounts to Morgan Stanley, following Eydelman to the new firm.

But Eydelman's pattern of "lucky" trades for himself and his clients had already come to the attention of executive vice president of FINRA's Office of Fraud Detection and Market Intelligence Cameron Funkhouser's team. After an initial investigation, they referred the case to the SEC for further investigation, Funkhouser said. The FBI also got involved.
The End of the Road
On March 19, 2014, the SEC charged Eydelman and Metro with insider trading and federal prosecutors filed criminal securities fraud charges. In January, a federal judge said in court documents that Eydelman had negotiated a plea agreement, but the terms of the deal are not yet public.

Tamayo was charged with insider trading and securities fraud several months after his friends, on Sept. 19, 2014. In July 2015, he reached a settlement with the SEC. In exchange for his cooperation, the SEC agreed not to fine him, but he was still ordered to return more than $1 million in ill-gotten gains