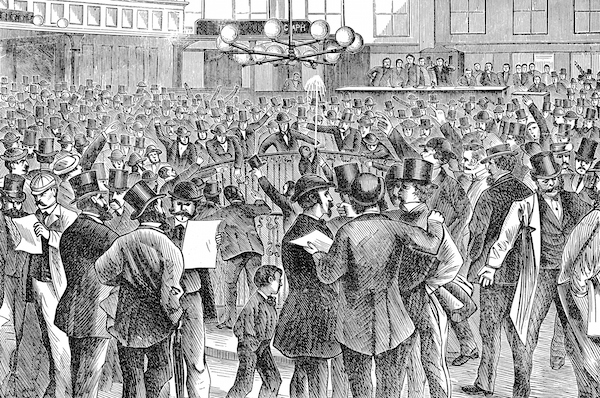 Perhaps more than any other institution, the New York Stock Exchange (NYSE) serves as an instantly recognizable symbol of financial markets. The history of the exchange begins in 1792, when 24 bankers gathered under a Buttonwood tree in lower Manhattan and agreed to trade securities on commission. In 1817, the stockbrokers of New York operating under the Buttonwood Agreement adopted some key changes and reorganized as the New York Stock and Exchange Board, giving birth to the storied exchange.
More than two centuries later, electronic trading has diminished the role of NYSE floor traders, but the exchange's headquarters at 11 Wall Street remains a well-known and prominent sight.
Below, in the first in a series of historic slideshows, images from the Museum of American Finance illustrate the evolution of the New York Stock Exchange between 1873 and the present day. Through wars and financial crises, trading has sometimes paused, but it has always endured.
Photo 1, Photo 2, Photo, 3, Photo 4, Photo 5 all courtesy of the Museum of American Finance. Photo 6 courtesy of the Associated Press.