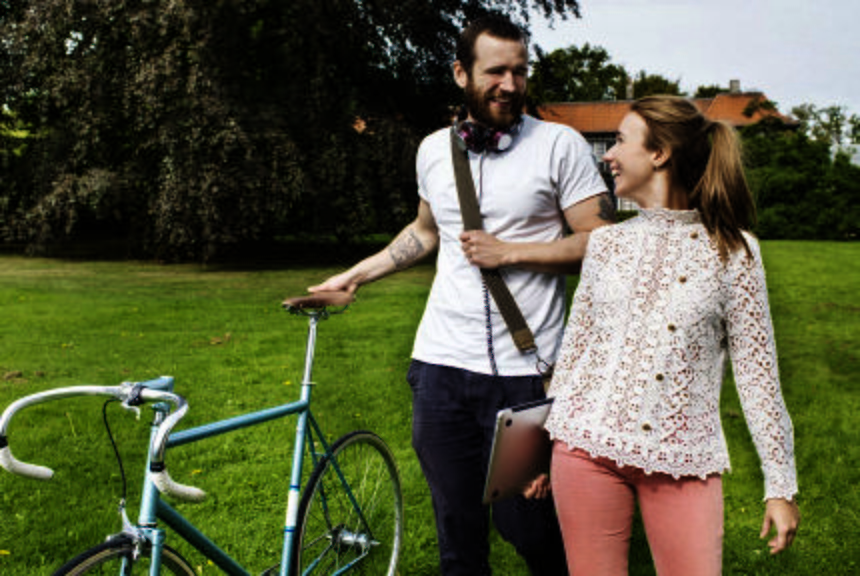 When Aisha Carpenter didn't get a scholarship to her top-choice college, she decided to put off her college plans—at least temporarily.
"I pressed the 'defer' button," she said, "so I can re-audition for a scholarship for next year and reapply for loans."
But the 19-year-old, who recently moved from Seattle to New York City, isn't letting her time off from academics go to waste. She plans to eventually pursue a degree in musical theater, so for now, she's active in the Big Apple's drama scene, meeting with agents and going on auditions.
Carpenter is taking what's known as a gap year—a one-year break in a student's academic career, often taken between high school and college or sometimes between any two years during college.
Young students often take gap years to reset their priorities, to travel on their own or to pursue volunteer work or internships. Others enroll in a growing list of "gap year" programs that offer travel abroad and other types of enrichment.
In the U.S., perhaps the most famous gap-year fan is former first daughter Malia Obama, who deferred admission at Harvard University last year, reportedly to pursue internships in the entertainment industry.
Whatever young people decide to do during their time off, they may find that their gap year experiences yield important financial benefits, including an improved understanding of personal finance.
"Financial literacy was one of the top outcomes of a gap year," said Ethan Knight, executive director of American Gap Association, a nonprofit accreditation and standards-setting organization for gap year program, in Portland, Oregon.
Here are three potential financial benefits of gap years:
1. Learning to Budget
Gap years allow students a chance to learn about living expenses and managing their money before heading into the academic bubble.
Carpenter lives with her mother, who charges her a low monthly rent payment, and the young woman ensures she has the money to pay it by taking on a combination of dog-walking and babysitting jobs.
Those participating in formal gap year programs, meanwhile, may receive modest stipends or daily allowances for living expenses, which they, too, must learn how to budget.
Sometimes they get help on that front: Knight said more gap year programs are including financial education components. Such initiatives "suit students' need to learn [financial] skills both for their overall lives and for their gap year experience itself," he said.
2. Improving Your Eligibility for Scholarships
During her gap year, Carpenter's resume has grown, and now includes making it through several rounds of "Amateur Night at the Apollo," the talent competition in Harlem's famous Apollo Theater.
Carpenter hopes that that enhanced experience will make her a stronger candidate for a scholarship at the college of her choice or perhaps at another school interested in her abilities.
The best way for young people like Carpenter to capitalize on gap year experiences, Knight says, is to keep in touch with admissions officers at any school where the student has deferred matriculation. As enrollment time nears, students should share their experiences with the college and ask for a financial aid package re-evaluation.
"It's vital to continue to communicate with your campus's admissions officer," he said. "They often control who enters the pool for merit-based grant funding. They're your ally, so you'll need to learn to communicate your accomplishments succinctly."
3. Improving Your Chances for Professional Success
About six out of 10 students who took a gap year said the time off solidified a career path or major, or reinforced a professional or academic choice, according to research by The Center for Interim Programs, which tracks gap year outcomes among high school and mid-college students. And gap year students have higher academic averages and display more leadership skills, according to The Center's research, all of which may help students land a quality job upon graduation.
Those who've taken gap years, Knight said, may be less likely to fall into the trap of being passive about how they spend their time in school. Their experience the real world, he said, can give them a sense of self-sufficiency and prepare them to design one's "life major."
Gap years, of course, aren't necessarily the right choice for everyone. If you are considering taking a gap year, it's always important to do your research and make sure the experience is one that you can indeed afford.
Formal gap year programs, in particular, can be pricey, with the most expensive ones costing some $55,000 a year.
Used wisely, a gap year could be seen as investment in your future. But as with any investment, you'll have to do your homework—even if you are taking a break from school.