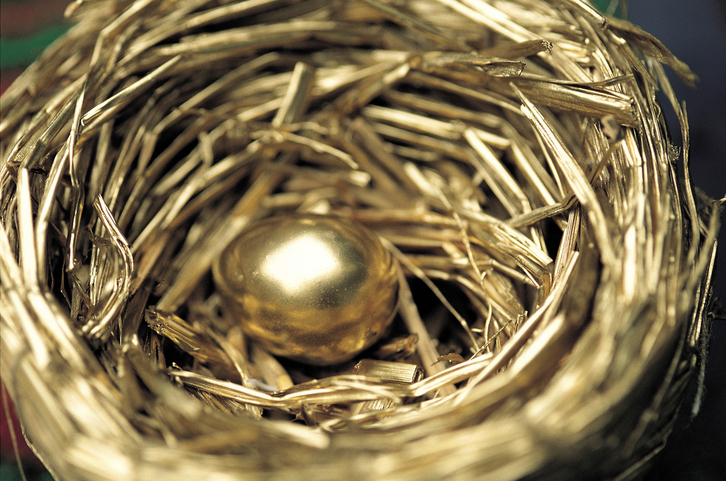 Sometimes you need to dip your foot in the pool before taking the plunge.
For those who aren't ready to dive into saving for retirement, or may not have the ability to do so through their employer, Uncle Sam offers a way to wade in: myRA.
Launched nationwide last year by the U.S. Treasury Department, a myRA (my Retirement Account) is aimed at first-time savers who don't have access to a 401(k) at work and may not be ready to explore other retirement savings options.
The government's goal: get people to start building a nest egg by offering a simple, no-fee investment option.
"MyRA is designed to remove common barriers to saving and give people an easy way to get started," U.S. Treasury Secretary Jacob J. Lew said last November when myRA became widely available.
The word myRA rhymes with IRA, and sure enough these two types of retirement accounts have a lot in common. In fact, a myRA is a version of a Roth IRA.
With both a myRA and a Roth IRA, contributions are made with after-tax dollars, but your money grows tax-free. Your contributions to a myRA can be withdrawn at any time without triggering a tax bill or a penalty.
But myRA differs from a standard Roth IRA in a number of ways. Money in a myRA is invested in a U.S. Treasury retirement savings bond. The account generates a modest interest rate relative to other securities, but is backed by the U.S. Department of Treasury. There are no fees, no minimum amount required to open an account, and no minimum contribution or balance requirements.
It's unlikely that money invested in a myRA alone would be enough to fund a retirement. You can save up to $15,000 in a myRA, or make contributions for up to 30 years from the day you first funded the account, whichever comes first.
But a myRA can serve as a bridge to future retirement savings. Once your myRA account has reached its cap, you have the option to transfer your money into a standard, private sector Roth IRA, which would offer multiple investment options. A private sector Roth IRA may carry more risk than a myRA, but also the greater potential for growth.
MyRA "is a starter vehicle," said Jamie Hopkins, co-director of the New York Life Center for Retirement Income at The American College of Financial Services. "It's a step in the right direction."
Want to learn more about myRA? Here are the answers to some important questions.
Who Is Eligible?
You must have "earned income," in the U.S., such as a salary. There are income limits and these might change in future years.
To contribute in 2016, your modified adjusted gross income must be below $132,000 if you are single, head of household, or married, filing separately. Your income must be below $194,000 if you are married, filing jointly.
Are There Contribution Limits?
Yes. For 2016, total annual contributions to all of your IRAs combined (including a myRA) can't be more than $5,500 per year, or $6,500 a year if you are age 50 or older.
What Exactly is myRA Invested In?
The money you deposit in a myRA account is invested in a U.S. Treasury savings bond that earns interest at the same variable rate as investments in the Government Securities Fund for federal employees.
How Much Interest Will I Earn On My Investment?
The interest rate is variable. Investments in the Government Securities Fund for federal employees earned 2.04 percent in 2015 and had an average annual return of 2.94 percent over the 10 years ending December 2015. The investment fund's goal is to generate a rate of return that is higher than inflation, but that avoids exposure to credit risk — that is the risk of default — and market fluctuations.
Keep in mind, past performance is not a guarantee of or a prediction of current or future returns.
How Do I Fund a myRA?
There are several options. You can set up automatic, direct contributions from your paycheck, through your employer. You can also arrange for a one-time or recurring contributions from your savings or checking account. Or at tax time, you can have a part or all of your tax refund deposited in your myRA.
What If I Have A 401(k)?
You can contribute to a myRA account and also participate in a 401(k). But if you have access to a 401(k), you might want to put your dollars there first, especially if your employer offers a match.
To learn more go to myRA.gov