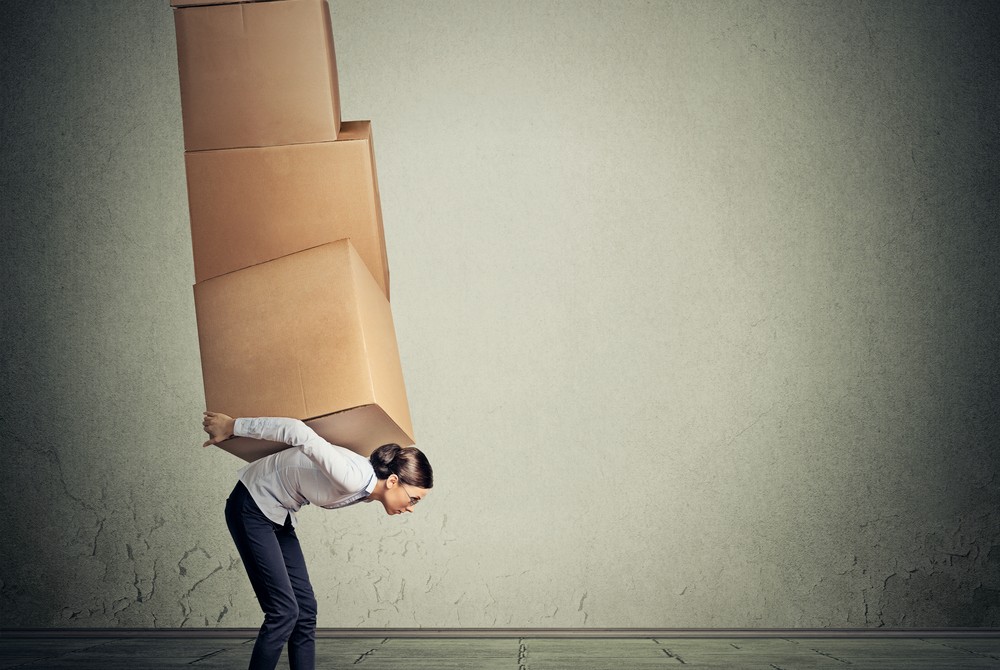 For young people walloped by the Great Recession of 2008 and 2009, living with Mom and Dad was one way to adapt to hard times. In more recent years, the economy has improved, including a significant drop in the unemployment rate...but that hasn't been enough to push many 20-somethings out of the nest.
In early 2015, more than one in four millennials – adults born after 1980 – lived with their parents, up from 22 percent in 2007, according to an analysis of U.S. Census data by the Pew Research Center.
Even for millennials with steady jobs, renting or buying a residence may seem financially out of reach. But as with other aspects of life, the first step in reaching a major milestone, such as achieving an independent living situation, is to set a goal.
So how does a young person today scrape together the cash to afford to move out? Dr. Patrick Payne, the assistant director of the Center for Financial Responsibility at Texas Tech University, suggests the following steps for millennials eager to bid their childhood bedrooms goodbye.
1. Determine Whether You Want to Rent or Buy
Owning a home is part of the classic American dream, but it doesn't make sense for everyone. Whether you want to buy or rent may be influenced by a number of factors, including the relative costs of each in your area, what kind interest rate you can lock in for a mortgage and how long you want to stay where you are.
Steep closing costs and the general maintenance costs of owning a home may outweigh the financial benefits of ownership if the owner doesn't stay put for at least three to seven years, according to Payne.
If a move to a different city is in your near future, "you're not wasting money renting for a few years before you buy," Payne said. "You're getting shelter for the lowest possible cost."
Renting might also be a better option if you can get a good deal, if property taxes are high in your area, or if you need a few years to save up for a down payment, or work on improving your credit score.
A good first step in planning your exit from Maison Ma and Pa is to compare the pros and cons of renting versus buying.
2. Pay Off High-Interest Debt
High-interest credit card debt, or car loans, can eat up a big chunk of your monthly income, so you're better off paying those down as quickly as possible before setting aside cash for a new home or an apartment of your own.
Once you're out of the red, you'll have more money to save each month. Not all debt is bad, however. Payne notes that student loans tend to have lower interest rates so "they're not necessarily bad loans to carry forward into the future" as you save, as long as you are making payments consistently and on time.
3. Don't Stop Your Retirement Contributions
If saving to move out of Mom and Dad's house is your No. 1 priority, you might be tempted to ignore retirement savings altogether. That's a mistake, said Payne, if your employer offers to match a percentage of your 401(k) contributions.
"Take that match," he said. "That's just free money, sitting out there waiting for you to take it."
It's also wasting your best asset: time. The sooner you start saving, the more comfortable your golden years will be.
4. Create a Separate Account for Your Savings
If you're living with your parents, you might not be saving as much as you think. Payne said that young people living with their parents may be more likely to treat themselves to discretionary purchases because they're not shelling out money on rent or a mortgage.
To ensure that more of your money is set aside for home savings – instead of being frittered away on the latest new gadget or Frappuccino – consider creating a separate account dedicated exclusively to your savings for a new home or for rent.
If you want to take it a step further, you can consider opening that account at a different bank to keep that money separate from your day-to-day cash. "You have to create obstacles for yourself," Payne said. "Then you can't run out and spend that money when you have the urge to spend it."
5. Automate Your Savings and Test Your Boundaries
If your employer provides you with a direct deposit service, talk to your Human Resources department about depositing your paycheck into more than one account. Most of your paycheck could still go straight to your checking account, for example, while a small portion could be directed to your new savings account.
"Since you don't see it coming in your checking account, you can't be tempted to spend it," Payne said.
If setting aside a small amount proves workable, try setting aside larger and larger amounts each month. You may be surprised how much you can save without feeling pinched. "It's amazing how much you can defer that way and not even notice," Payne said.
6. Include Utility Bills and Other Expenses in Your Savings Goals
Those who haven't lived on their own before might be surprised by how much they'll end up spending on electricity, water and other basics.
"Those things all pile up and they can add up to quite a bit amount of money," Payne said. All of a sudden, "the apartment you thought you could afford suddenly becomes a burden."
Though such costs can vary widely, Payne said a good rule of thumb is to assume that utility bills and basic maintenance expenses will amount to as much as 20 percent of your rent or 25 percent of your monthly mortgage. Budget accordingly when shopping for an apartment or home and you'll save yourself many a headache after you (finally) move in.