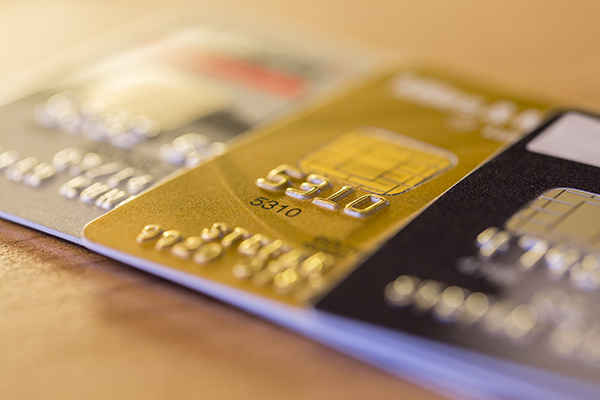 Pay Your Respects: Learn These Key Things About Prepaid Cards
What's been one of the fastest growing types of non-cash payments in recent years? If you guessed credit cards or debit cards, you'd be wrong.
A different type of plastic – prepaid cards – saw the biggest increase in transactions between 2009 and 2012, growing at an annual rate of 33.5 percent, according to a 2013 report by the Federal Reserve. Some 23 million adults use prepaid cards regularly, according to the Pew Charitable Trusts.
What are prepaid cards? Generally speaking, when people talk about prepaid cards, they're referring to "general purpose reloadable prepaid cards" – cards that work like debit cards, but aren't linked to a bank account.
Consumers load money on prepaid cards or can have cash transferred to their cards via direct deposit. The cards can be used for a variety of transactions, including store purchases, ATM withdrawals and money transfers.
But unlike a debit or a credit card, once a prepaid card's balance is used up, you generally can't use it again unless you load more cash. As such, a prepaid card can be a useful budgeting tool for someone who might be tempted to spend beyond his or her means.
Prepaid cards have traditionally been used by "the unbanked"—people who don't have access to banks or credit unions.
"A large number of prepaid users don't have a checking account," said Thaddeus King, an officer of the consumer banking project at Pew Charitable Trusts. "Prepaid cards are the primary way they do transactions."
And in recent years, prepaid cards have become an increasingly popular option for millennials who are using them to avoid overdraft fees and to stay out of debt. 
While more people are embracing prepaid cards, this mode of cashless payment has some potential pitfalls. Prepaid cards come with multiple fees that sometimes are difficult to discern.
In recent years, a number of celebrities, including the Kardashians, have launched branded prepaid cards, but pulled back when consumers balked at their high fees.
And unlike credit cards and debit cards, prepaid cards are not required to provide consumer protections like fraud protection, though many do so voluntarily.
The Consumer Financial Protection Bureau (CFPB) has proposed rules that would put more guardrails around prepaid cards. To learn more about the CFPB's proposed rules and other important information about prepaid cards, read on:
Fees Can Pile Up, If You're Not Careful
There are many types of fees associated with prepaid cards including activation fees, monthly fees, fees per purchase, and fees to reload cash. These fees can vary widely among prepaid card providers. That's why it's important to comparison shop.
Consumers can also cut down their costs by understanding how they will be charged, and adjusting their behavior to avoid triggering fees. A study conducted by CreditCards.com found that understanding how fees are structured on a relatively low fee card could cut a user's monthly costs from using that card from $35.75 a month to $5.95 a month.
Help could be on the way. The CFPB's proposed rules would require that prepaid card providers clearly spell out the costs and the risks of prepaid cards upfront.
You're Not As Protected As You Would Be With A Credit Card Or A Debit Card    
Unlike credit cards and debit cards, there's no current requirement for prepaid card issuers to protect you in the event your general-purpose card racks up fraudulent charges if the card is stolen or lost (though protections do exist for reloadable "payroll" cards—cards funded directly from an individual's paycheck).
But that could change. Under the CFPB's proposed rules, consumers would be protected against unauthorized, erroneous or fraudulent withdrawals or purchases. So long as you promptly notify your financial institution, your responsibility for unauthorized charges would be limited to $50.
Separately, prepaid card issuers aren't required to offer FDIC insurance or National Credit Union Share Insurance Fund insurance, though many do so anyway. It's important to check whether or not the money or your card has this kind of protection.
The CFPB Rules Would Also Help Consumers Avoid Overdraft Fees
Certain prepaid cards allow consumers to spend more money than the balance on their card. With these types of cards, you might be subject to overdraft fees.
Under the proposed rules, consumers who use prepaid cards would be afforded the same protections from overdraft fees as those who use credit cards and debit cards.
For instance, the proposal would require that consumers consent to overdraft services. Consumers would also have at least 21 days to repay the debt incurred in connection with their overdraft services.