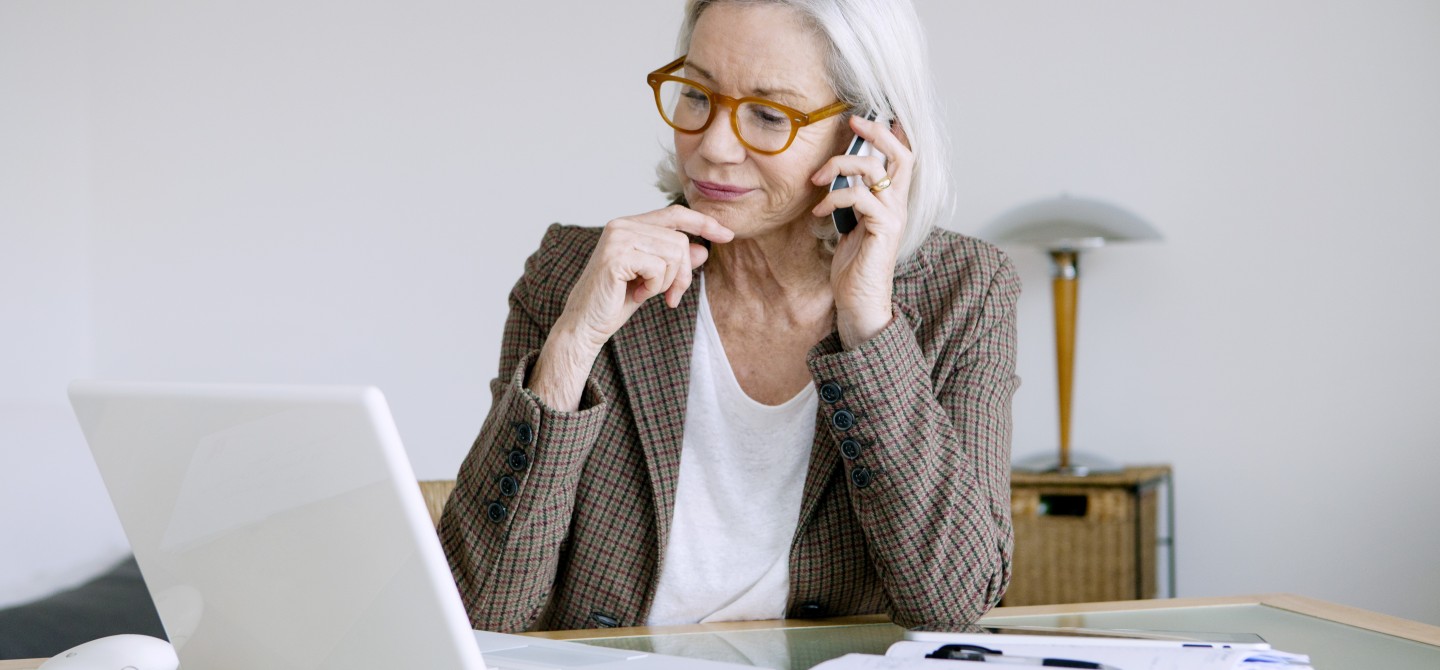 Phone a Friend: FINRA Launches Investor Helpline for Seniors
As the number of Baby Boomers hitting retirement age grows rapidly, the Financial Industry Regulatory Authority is meeting a growing need for specialized, trustworthy assistance for seniors with concerns or questions about their brokerage accounts.
To answer this call, the independent regulator launched the FINRA Securities Helpline for Seniors, a toll-free hotline (844-57-HELPS, or 844-574-3577).
Open from 9 a.m. ET (CQ) to 5 p.m., Monday through Friday, the Securities Helpline helps seniors troubleshoot questions related to their brokerage accounts.
Click to Listen to Susan Axelrod, FINRA's Executive Vice President of Regulatory Operations, discuss the new toll-free helpline now available for seniors on the "Business for Breakfast" show on Money Radio 1510 AM.
"FINRA has been focused on the protection of senior investors for many years and it remains an important priority for the organization," said Susan Axelrod, FINRA's Executive Vice President for Regulatory Operation. "The Helpline is a more proactive way for FINRA to interact with investors and help them with a question, concern or to voice a complaint."
"Rather than being engaged with seniors after a problem has occurred, our hope is we can interact with them in advance of such problems, to help them liaise with a firm or to answer basic questions," she said.
Why a helpline just for seniors? Some 13 percent of the U.S. population (41 million people) was over the age of 65 in 2011, according to Census Bureau data. By 2040, one in five Americans will be 65 or older.
Often without the reassurance of a paycheck, retirees typically have to live on their savings, investment income — which can be quite large — and Social Security payments. But that very fact also makes them targets for aggressive pitches to buy products that are not in their best interests, according to the National Senior Investor Initiative, a joint report issued last month by the Securities and Exchange Commission (SEC) and the Financial Industry Regulatory Authority (FINRA).
Incoming Calls May Help Flag Inappropriate Broker Conduct
The helpline, launched in late April, is already receiving 15 to 20 calls a day, according to Jeffrey Pasquerella, a senior vice president and regional director of FINRA's offices in the South. The oldest caller to date was 99 years old, but the average age of the callers is 69, Pasquerella said.
A sizable portion of the calls in the first two weeks flagged potentially serious problems with broker activity related to investments and brokerage accounts, he said. At least five matters raised on calls have been referred to FINRA's Office of Fraud Detection and Market Intelligence for additional investigation.
Some of the cases, Pasquerella said, may ultimately be referred on to other enforcement agencies, such as the SEC or the Federal Bureau of Investigation.
Another 10 to 15 calls seemed to merit formal customer complaints, and have been passed on to staff in FINRA's district offices for a closer look, Pasquerella said.
Getting to the Bottom of the Issues
Of course, not every call is about a bad actor — some people are simply seeking an explanation or searching for educational resources. And sometimes, even when there appeared to be an issue, further analysis revealed a simple misunderstanding.
In one case, all that was needed was a little context. One caller was concerned that his broker was making unauthorized trades in his account. He had asked his brokerage firm to sell one particular stock holding, and 30 trades had showed up in his statement.
Since the man happened to live close to FINRA's office in Boca Raton, Florida, he came in and showed staff members the statement. It turned out that he was selling a very large block of a stock that does not trade frequently. As a result, his broker had to find 30 different buyers willing to take a small chunk — and had charged the man a small fee for doing so.
"He left here feeling that nothing bad had happened in his account," Pasquerella said. "He said, 'This has been bothering me for a long time, and I was very stressed about it. But now I'm not anymore.'"
"That, in itself, is worth it," Pasquerella said.