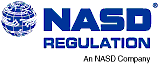 NASD Regulation Sanctions Ten Firms for Locked and Crossed Market Violations in Trading After Initial Public Offerings
Washington, D.C.—NASD Regulation, Inc. announced today that it has fined 10 firms and suspended five of them from market making activities in the immediate aftermarket of initial public offerings (IPOs) for causing the markets to lock and cross at the opening of secondary trading. Locked and crossed markets adversely effect an orderly market opening and efficient price discovery because many firms do not execute customer orders during locked and crossed markets or execute such orders at unfavorable prices.
The disciplinary actions announced today resulted from violations of the NASD's locked and crossed markets rule. Markets become locked and crossed when a market maker enters or maintains an 'ask' price for a security that is the same or lower than the 'bid' price of another market maker. Locked or crossed quotations may occur in fast-moving markets and can have significant impact on the opening of trading in newly offered securities. Many secondary trading markets were opening crossed by several points and in some cases, the locked or crossed condition existed for many minutes into the initial secondary trading period.
These disciplinary actions result from an NASD Regulation Market Regulation Department review of market maker quotations from March 1, 1999, through June 15, 1999. Monetary sanctions in the 10 settled actions total $473,000. These firms have neither admitted nor denied the allegations, but have consented to the entry of findings pursuant to the settlements.
In addition to a fine, NASD Regulation suspended five of the 10 firms from participating as a market maker in the trading of a security which has just completed an initial public offering from the beginning of secondary trading through the end of normal business hours on the next trade date. The firms will be suspended for periods of 10 through 30 business days.
The following firms were censured and fined by NASD Regulation: Fleet Securities, Inc., $50,000; NDB Capital Markets LP, $250,000; Herzog, Heine, Geduld, Inc., $18,000; Schwab Capital Markets, $12,000; and Spear, Leeds & Kellogg, $10,000.
The following firms were fined and suspended by NASD Regulation: Access Securities, Inc., $14,000 and a 30-business-day suspension; Aegis Capital Corp., $19,000 and a 10-business-day suspension; Dalton Kent Securities Group, Inc., $25,000 and a 30-business-day suspension; Ramius Securities L.L.C., $61,000 and a 10-business-day suspension; and Torrey Pines Securities, Inc., $14,000 and a 30-business-day suspension.
In the past 18 months, NASD Regulation has brought approximately 35 cases for locked and crossed markets violations. Today's action was brought by NASD Regulation's Market Regulation Department. The Market Regulation Department's Trading Practices Section conducted the reviews which led to the initiation of these disciplinary actions.
Investors can obtain more information about NASD Regulation as well as the disciplinary record of any NASD-registered broker or brokerage firm by calling (800) 289-9999, or by sending an e-mail through NASD Regulation's Web site.
NASD Regulation oversees all U.S. stockbrokers and brokerage firms. NASD Regulation, The American Stock Exchange®, and NASD Dispute Resolution, Inc. are subsidiaries of the National Association of Securities Dealers, Inc. (NASD® ), the largest securities-industry self-regulatory organization in the United States.