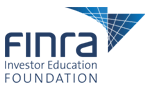 FINRA Foundation Releases Nation's First State-by-State Financial Capability Survey
New Jersey, New York and New Hampshire Most Financially Capable, Kentucky and Montana Place Last
WASHINGTON — The FINRA Investor Education Foundation (FINRA Foundation) today launched a dynamic interactive Web resource to display the results of America's first State-by-State Financial Capability Survey, which was also released today. The new website, www.usfinancialcapability.org, displays a clickable map of the United States and allows the public, policymakers and researchers to delve into and compare the financial capabilities of Americans in every state and across geographic regions. The State-by-State Financial Capability Survey, which surveyed more than 28,000 respondents, was developed in consultation with the U.S. Department of the Treasury and the President's Advisory Council on Financial Literacy.
The state-by-state survey found a significant disparity in financial capability across state lines and demographic groups:
Citizens of New York, New Jersey and New Hampshire are the most financially capable. Those states ranked in the top five among all states in at least three of five measures of financial capability.
Kentucky and Montana stood out as having lower financial capability when compared to other states. Citizens of both states were among the least financially capable in at least three of five measures of financial capability.
Young Americans nationally were more likely to be less financially capable than older Americans, and they were significantly more likely to engage in non-bank borrowing.
"This study highlights how important improving financial education is for Americans, especially during times of financial insecurity," said FINRA Foundation Chairman Rick Ketchum. "While the current economic conditions can exacerbate the consequences of poor financial decisions, some states are still well ahead of others."
The state-by-state survey echoed several of the findings of a smaller-scale national survey released in 2009, finding:
Over half of all Americans are living paycheck-to-paycheck. 55 percent of Americans report spending more than or about equal to their household income.
A significant majority of Americans (60 percent) do not have a "rainy day" fund to cover three months of unanticipated financial emergencies.
More than one in five Americans (24 percent) have engaged in some form of higher cost non-bank borrowing during the last five years, including taking out a payday loan or getting an advance on a tax refund.
Americans, on average, were able to correctly answer just three of five questions about fundamental financial concepts.
Findings released today, along with findings from a survey of military members that was released in October 2010, complement data from the National Financial Capability Study, which was released in late 2009. The new data will help guide FINRA Foundation financial education initiatives across the country by giving insight into the regional, age and gender variations in how Americans save, borrow and plan for their future. The findings will be especially useful in informing FINRA Foundation-funded community-based organizations about the financial education needs of different demographics in their communities.
"The extensive and multi-dimensional information allows policymakers and researchers to look at individual financial behavior from various angles, and the state-specific data can be used to tailor new programs and policies to promote greater financial capability," Ketchum said.
The findings emphasize the need for Americans to take greater charge of their financial well-being by forecasting future financial needs, navigating increasingly complex financial markets and managing risk. The state-by-state results highlight how many Americans are disadvantaged by their lack of financial capability, and break down financial decisions and literacy by gender, age bracket and region.
The study was developed in consultation with the U.S. Department of the Treasury and the President's Advisory Council on Financial Literacy, and represents an unprecedented collection of data on financial behaviors across all 50 states. 
The data were collected through an online survey of 28,146 respondents (approximately 500 per state, plus D.C.), over a five-month period, June – October 2009. Within each state, data were weighted to match 2008 American Community Survey (ACS) distributions on age category by gender, ethnicity and education. Additional information on the ACS is available at www.census.gov/acs. All data in the surveys are self-reported by the respondents themselves.
View state-specific press releases.
The FINRA Investor Education Foundation supports innovative research and educational projects that give underserved Americans the knowledge, skills and tools necessary for financial success throughout life. For details about grant programs and other FINRA Foundation initiatives, visit www.finrafoundation.org.