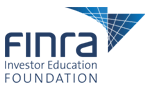 FINRA Foundation Establishes Nation's First-of-Its-Kind Grant Program to Help Public Libraries Aid Consumers Following Natural Disasters
Sixteen Libraries in Eight States Each Received $5,000 to Expand Personal Finance Collections and Educate Consumers About Financial Fraud
WASHINGTON – This holiday season, the FINRA Foundation is giving back to local libraries to help them provide resources to communities impacted by some of the nation's most devastating and deadly natural disasters this year.
In an effort to help residents in afflicted communities rebuild their financial lives, and recognizing the critical resources and support that public libraries offer in many of these communities, the FINRA Investor Education Foundation (FINRA Foundation) rolled out a new grant program this year to ensure that libraries can offer residents even greater assistance when disasters strike.
Under the program, eligible libraries receive $5,000 for collection development related to personal finance, plus communications support and staff training to give library patrons the information and resources they need to make critical money decisions when faced with lost income, displacement or costly repairs following a disaster.
"We created this initiative to address the needs of underserved communities where household income falls below the state median," said Gerri Walsh, President of the FINRA Foundation. "Too often, a natural disaster can turn into a financial calamity, especially for economically vulnerable families. Our own research underscores the importance of strategies to equip consumers with the tools and information needed to manage their financial lives, especially during times of crisis."
This year, residents in a number of states experienced a series of devastating natural disasters with major impact on their financial lives.
In March, for example, severe storms and tornadoes cut across parts of northern Alabama. In September, Hurricane Florence devastated a large swath of coastal and inland North Carolina and South Carolina. Hurricane Michael surged into large portions of Florida and Georgia during October. In November, the deadliest wildfire in California history raged across Butte County.
Following disaster declarations by the Federal Emergency Management Agency (FEMA), the FINRA Foundation reached out to public libraries in afflicted communities to offer aid. The grant recipients included:
Anniston-Calhoun County Public Library, Alabama
Cullman County Public Library System, Alabama
Gadsden-Etowah County Public Library, Alabama
Butte County Library, California
Shasta Public Libraries, California
Gadsden County Public Library, Florida
Panhandle Public Library Cooperative System, Florida
Dougherty County Public Library, Georgia
Southwest Georgia Regional Library
St. Joseph County Public Library, Indiana
Cumberland County Public Library, North Carolina
Onslow County Public Library, North Carolina
Wayne County Public Library, North Carolina
Horry County Memorial Library, South Carolina
Brownsville Public Library, Texas
McAllen Public Library, Texas
In addition to grant funds, participating libraries also received guidance and multimedia materials on helping consumers avoid financial fraud.
"It's an unfortunate fact that scammers often follow close behind major disasters — even before the waters recede and the dust settles," said Walsh. "We want to help residents to be prepared to counter the persuasion tactics that fraudsters use."
It is estimated that consumer fraud costs Americans more than $50 billion a year, according to FINRA Foundation research. The National Center for Disaster Fraud, which is part of the U.S. Department of Justice, has logged more than 92,000 disaster-related complaints from all 50 states since it was established in 2005.
"The path to recovery can be difficult, and financial fraud can become one of the biggest barriers to a family's return to normalcy. A community's public library offers people easy and free access to information and tools that can help them avoid financial pitfalls as they begin to rebuild their lives," Walsh said.
The FINRA Foundation's disaster response initiative for public libraries is an ongoing service. To minimize administrative burden on libraries, grants are provided according to eligibility and need-based criteria, rather than through an application process. Following a FEMA disaster declaration involving the agency's Individual Assistance Program, the FINRA Foundation contacts eligible public libraries directly to offer assistance.
FINRA Investor Education Foundation
For more than a dozen years, the FINRA Foundation has provided funding, staff training and programs to build the capacity of public libraries to address the financial education needs of communities nationwide.
The FINRA Foundation supports innovative research and educational projects that give underserved Americans the knowledge, skills and tools to make sound financial decisions throughout life. For more information about FINRA Foundation initiatives, visit www.finrafoundation.org.
About FINRA
FINRA is a not-for-profit organization dedicated to investor protection and market integrity. It regulates one critical part of the securities industry – brokerage firms doing business with the public in the United States. FINRA, overseen by the SEC, writes rules, examines for and enforces compliance with FINRA rules and federal securities laws, registers broker-dealer personnel and offers them education and training, and informs the investing public. In addition, FINRA provides surveillance and other regulatory services for equities and options markets, as well as trade reporting and other industry utilities. FINRA also administers a dispute resolution forum for investors and brokerage firms and their registered employees. For more information, visit www.finra.org.