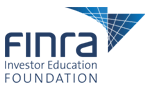 FINRA Foundation Honors Outstanding Research on Financial Capability in the United States
Awards Recognize Research by Undergraduate and Graduate Students in Economics, Psychology, Consumer Sciences and Social Work
WASHINGTON – The FINRA Investor Education Foundation (FINRA Foundation) today announced the recipients of two higher-education awards created to recognize outstanding analysis by researchers-in-training using data from the FINRA Foundation's National Financial Capability Study (NFCS).
The NFCS, conducted every three years since 2009, is one of the largest and most important research initiatives on financial capability in the United States. Drawing on data sets comprising responses from tens of thousands of U.S. adults, the NFCS measures four key components of financial capability: making ends meet, planning ahead, managing financial products, and financial knowledge and decision making.
"We are delighted to see undergraduate and graduate students leveraging NFCS data sets across multiple disciplines," said Gerri Walsh, President of the FINRA Foundation. "Although NFCS studies have been widely used by tenured academics and seasoned researchers in many peer-reviewed articles and white papers, this award recognizes important contributions by the next generation of researchers whose work will help shape our understanding of financial capability for years to come."
The awards were presented in conjunction with the American Council on Consumer Interests (ACCI), a leading organization for researchers and other professionals involved in consumer and family economics. Students had the opportunity to present their findings during the ACCI annual conference held this month.
Melody Harvey, a recent graduate of the Pardee RAND Graduate School in California, received the Foundation's National Financial Capability Study Research Award for her submission titled, the "Impact of Financial Education Mandates on Younger Consumers' Use of Alternative Financial Services." The FINRA Foundation will publish a research brief by Dr. Harvey as part of the Foundation's Insights series on financial capability.
Rajashri Manjunath, a student at the University of Georgia, received first place in the undergraduate competition for her research on "Socioeconomic Disparities in Mental Health and Financial Condition." University of Alabama undergraduate Suzannah Ingram took second place for her submission titled, "Food Insecurity: A Closer Look at Female Headed Households in the United States."
"More and more students are fascinated by the field of financial capability," said Dr. Gary Mottola, Research Director for the FINRA Foundation. "The access to relevant and high-quality NFCS data provides researchers-in-training with the opportunity to learn about data analysis and to develop master's theses and doctoral dissertations that advance financial capability as a field of rigorous, quantitative social science inquiry."
About the FINRA Foundation
The FINRA Foundation supports innovative research and educational projects that give underserved Americans the knowledge, skills and tools to make sound financial decisions throughout life. For more information about FINRA Foundation initiatives, visit finrafoundation.org.
About FINRA
FINRA is dedicated to investor protection and market integrity. It regulates one critical part of the securities industry – brokerage firms doing business with the public in the United States. FINRA, overseen by the SEC, writes rules, examines for and enforces compliance with FINRA rules and federal securities laws, registers broker-dealer personnel and offers them education and training, and informs the investing public. In addition, FINRA provides surveillance and other regulatory services for equities and options markets, as well as trade reporting and other industry utilities. FINRA also administers a dispute resolution forum for investors and brokerage firms and their registered employees. For more information, visit www.finra.org.