News Release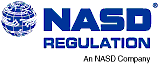 NASD Issues Notice on Margin Issues and Practices
Washington, D.C.—NASD Regulation, Inc., recently issued an NASD Notice to Members that addresses a range of issues regarding the use of margin accounts and solicits comment on a number of practices relating to margin. The Notice was developed in response to a number of questions and concerns raised by industry and investors about current volatile market conditions and the risks posed by margin accounts to both investors and securities firms.
Turbulent markets pose considerable risk to investors who have margin accounts. During times of price volatility, market values of securities can fluctuate dramatically, resulting in sudden margin calls by securities firms. Since a margin call can result in serious consequences to the small investor, it is especially important for firms to clearly explain margin rules and disclose all risk and finance charges associated with the loaning and borrowing of funds to finance securities transactions.
In addition to the discussion of current margin rules, NASD Regulation seeks comment from the public on the following issues:
variable margin requirements based on the size of a customer's account;
determining if margin requirements should be linked to volatility;
determining if customers should have the ability to guarantee each other's accounts;
requiring customers to make margin deposits during the day in response to intra-day risk exposure;
determining whether customers receive adequate information on loan terms for the purchase of securities; and
whether current margin rules are compatible with day trading.
NASD Regulation will accept public comment on the Notice through May 31, 1999. To view the Notice and/or for further investor information on margin accounts, visit the NASD Regulation Web site.
NASD Regulation oversees all U.S. stockbrokers and brokerage firms. NASD Regulation and the Nasdaq-Amex Market Group are subsidiaries of the National Association of Securities Dealers, Inc., the largest securities-industry self-regulatory organization in the United States.