News Release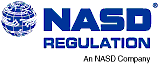 NASD Regulation Issues Guidance to Investors on Purchasing Securities on Margin
Washington, D.C. – NASD Regulation, Inc., today posted to its Web site, www.nasdr.com, investor guidance on purchasing securities on margin. The guidance provides investors with basic facts about purchasing securities on margin and discusses risks associated with trading securities in a margin account. An investor who buys securities on margin borrows part of the purchase price from a firm and uses the purchased securities as collateral. Because investors are sometimes confused about margin rules, and because recent volatility has increased the risks associated with trading on margin, NASD Regulation wants to help investors understand how margin transactions work, and the types of risks investors face.
"It is important for investors to understand that, even though margin enables them to leverage their securities to increase purchase power, it is a financial tool that does have risk associated with it," said Mary L. Schapiro, President of NASD Regulation, Inc. "Especially during volatile market conditions, investors need to be aware that if the value of securities in a margin account declines, they can lose more than the funds, or securities, they deposit in the account."
The guidance discusses the use of margin, margin requirements, margin account agreements and disclosures, loans from other sources, and additional risks that can accompany trading on margin.
Investors can find further information about investing on-line, day trading, and now, about the risks involved in trading securities on margin, on NASD Regulation's Web site, under Investor Resources. Additionally, investors should consult their brokers regarding any questions or concerns they may have about their margin accounts.
NASD Regulation oversees all U.S. stockbrokers and brokerage firms. NASD Regulation, along with The Nasdaq-Amex Market Group, are subsidiaries of the National Association of Securities Dealers, Inc., the largest securities-industry self-regulatory organization in the United States.