News Release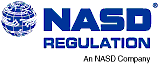 NASD Regulation Hearing Panel Expels Premier Capital Management and Fines and Suspends Firm President and Broker for Stock Touting and Fraudulent Advertising
Washington, DC—NASD Regulation, Inc., today announced that an NASD Regulation Hearing Panel expelled Premier Capital Management, Inc., Dallas, TX, for placing materially misleading advertisements in national publications to tout Continental Investment Corporation (OTCBB:CICGQ), failing to disclose compensation received from Continental, and other violations. The firm's president and owner, Bryan James O'Leary, was suspended for 325 days and fined $62,500, while Ryan Mark Reynolds, a former registered representative, was suspended for 720 days and fined $155,000. In addition, O'Leary and Reynolds were ordered to buy back shares from, or to make restitution to, customers who purchased Continental stock based on one of Premier's advertisements. O'Leary and Reynolds were also ordered to re-qualify and prove payment was made to customers prior to associating with a member firm. If they seek to re-enter the industry, they will be subject to pre-use filing requirements for future proposed advertisements and other communications with the public.
The Hearing Panel found that O'Leary and Reynolds had placed a materially misleading eight-page insert advertisement touting Continental in the September 1997 issue of Mutual Funds Magazine. The advertisement, which purported to be a research report, was distributed to more than 625,000 individuals. In addition, single-page advertisements, which described Continental as "A Stock Whose Time Has Come," and invited readers to contact Premier for a copy of "our research report," appeared in issues of Town & Country, Individual Investor, Estates Internationale, and Leading Estates of the World. Continental is a Dallas, TX corporation, which owned a large parcel of land near Atlanta, GA, which it believed had a possible future as a waste management facility.
The Hearing Panel found that the advertisement contained in Mutual Funds Magazine failed to provide an accurate and balanced picture of the risks and benefits of the investment, projected returns without a reasonable basis, and contained exaggerated claims. The following were among the fraudulent statements contained in the advertisement:
"[U]nless Bill Gates or the Japanese dig a Grand Canyonesque hole 9 miles from downtown Atlanta, the value of [Continental's] property has no place to go but up."
"Even if 99% of all stocks are dragged down with the overall market, in our opinion, [Continental] will be an extremely profitable exception."
"[W]e expect to see a tremendous upside 'run' in [Continental's] stock price all the way up to, at least, the mid-fifties."
"Continental presents a 'textbook case' ... wherein a small company holding an insurmountable strategic advantage can potentially achieve complete predominance over significantly larger competitors."
In addition, the Hearing Panel found that Premier, O'Leary, and Reynolds failed to disclose the compensation they received from Continental for touting its stock. Premier received more than $200,000 to cover the costs it incurred for printing and publishing the research report and the single-page advertisements. The Panel also found that Reynolds received 10,000 shares of Continental stock, then worth over $200,000, as compensation for Reynolds's services on behalf of Continental. Premier and O'Leary also failed to file the report with the Association's Advertising Regulation Department.
The NASD Regulation Enforcement Department wishes to acknowledge the assistance provided in this matter by the Securities and Exchange Commission's Fort Worth District Office, NASD Dallas District Office, and NASD Regulation Advertising Regulation.
Unless the matter is appealed to NASD Regulation's National Adjudicatory Council (NAC), or called for review by the NAC, the Hearing Panel's decision becomes final after 45 days. The sanctions imposed by the Hearing Panel are not effective during this period. If the decision is appealed or called for review, the sanctions may be increased, decreased, modified, or reversed. Each individual may choose to appeal the decision.
Investors can obtain the disciplinary record of any NASD-registered broker or brokerage firm by calling (800) 289-9999, or by sending an e-mail through NASD Regulation's Web site www.nasdr.com. For more information on NASD Regulation, visit the Web site.
NASD Regulation oversees all U.S. stockbrokers and brokerage firms. NASD Regulation, The Nasdaq Stock Market, Inc., The American Stock Exchange®, and NASD Dispute Resolution, Inc. are subsidiaries of the National Association of Securities Dealers, Inc. (NASD®), the largest securities-industry self-regulatory organization in the United States.