News Release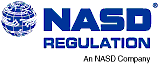 NASD Regulation Provides Investors Increased Information Regarding Trading on Margin
Washington, D.C. – NASD Regulation, Inc., today announced that it has created a new area on its Web Site, www.nasdr.com, devoted to explaining the use of margin in securities transactions. The area consolidates a range of information and statistics on margin, and offers a new margin mailing piece designed for firms to use to educate investors. The new margin area is part of NASD Regulation's continuing effort to provide up-to-date educational information on key investor issues.
"The data indicates that investors are increasingly purchasing securities with borrowed money – a practice known as buying securities on margin. Leveraging securities to purchase more securities is not without risk and continues to be an area of concern to regulators. Our new Web Site area offers quick access to enhanced, centralized information on margin to investors so that they can become better informed," said Mary L. Schapiro, President of NASD Regulation.
"Before investors begin trading on margin they should understand the potential risks. They need to know that they can lose more funds than are deposited in their account; that the firm can force the sale of the securities if the account equity falls below certain thresholds; that the firm can sell the securities without contacting the investor first; and that investors are not entitled to an extension of time to meet a margin call. Investors need to carefully review the account disclosures and agreements so that they understand additional charges that they may incur and that the firm, acting as the lender, may raise margin levels or even make certain types of securities non-marginable," continued Schapiro.
In addition to an in-depth description of the mechanics of margin accounts, investors can find the most recent margin statistics provided by both the NASD and NYSE; a joint NASD/NYSE Margin Statement; recent SEC rule filings; Notices to Members; Congressional testimony on margin from both Mary L. Schapiro and Barry R. Goldsmith, Executive Vice President of Enforcement and a link to the new electronic investing Web Pages.
The new margin piece defines what it means to purchase securities on margin and explains the dynamics of a margin account. The mailing piece also offers advice on how to best manage a margin account.
Investors can obtain more information about NASD Regulation as well as the disciplinary record of any NASD-registered broker or brokerage firm by calling (800) 289-9999.
NASD Regulation oversees all U.S. stockbrokers and brokerage firms. NASD Regulation, The Nasdaq Stock Market, Inc., and the American Stock Exchange® are subsidiaries of the National Association of Securities Dealers, Inc. (NASD®), the largest securities industry self-regulatory organization in the United States.