New CE Platform in FinPro
Registered individuals access Regulatory Element Continuing Education (CE) via FinPro. Learn more about accessing and completing CE below.
---
Accessing FinPro
FinPro users must create credentials and verify their identity to access the system. If you have previously created your own account to self-enroll in the SIE or access other FINRA systems (i.e., an account that is not associated with a firm), you can use these same credentials for your FinPro account.

Once logged in, FinPro users with a "CE Required" status will have a Launch CE Online link in the Reminders section of the page.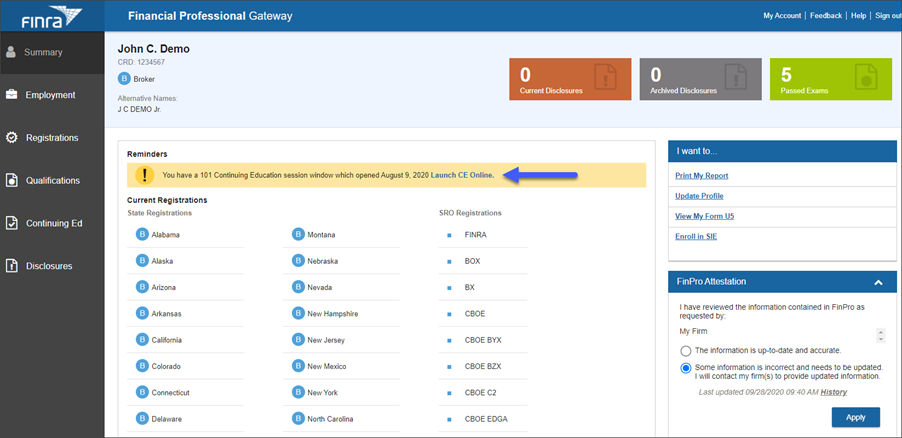 When the user clicks on Launch CE Online, a separate browser window will open with the CE Program content.
If the CE session window is for the 101, the user will be presented with the job function window. From here, the user should select the appropriate job function and select Confirm. (The S201 does not require an individual to select a job function.)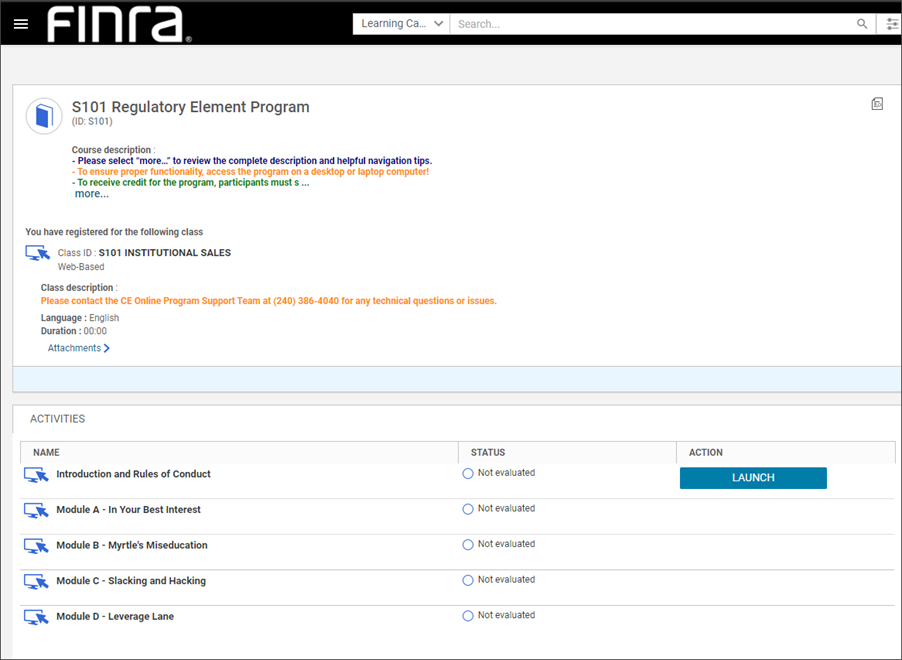 The user can start a module by clicking on Launch next to the title.


Once the module has been launched, the user will see a window that looks similar to the image below. The user should use the Next button on the bottom of the screen to proceed through the module.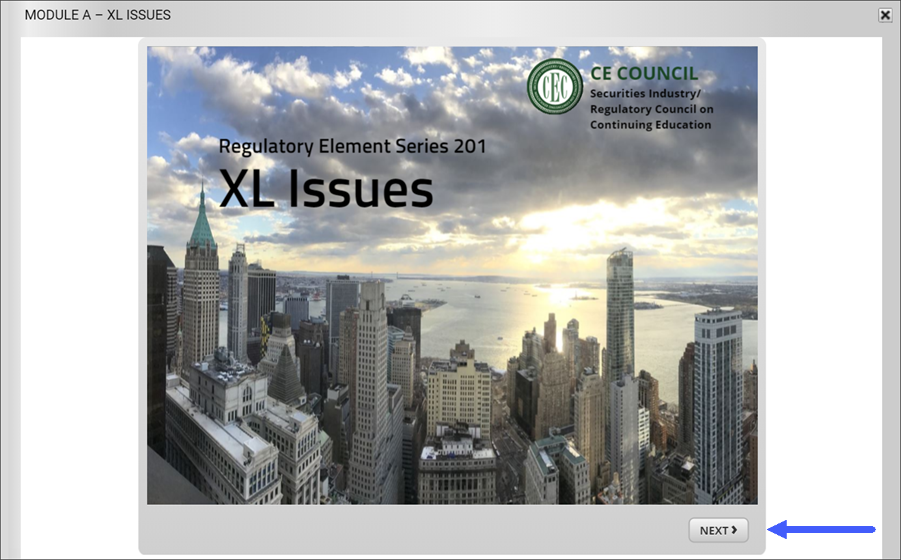 Once the user has successfully completed all modules, they will see the window below. They will be asked to complete a quick survey if they select Yes.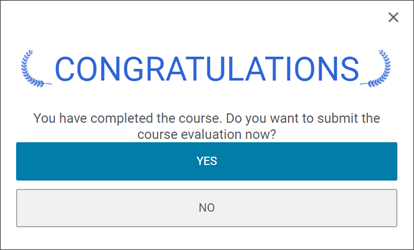 The main CE platform screen will update as the user progresses through their CE session. Each module will show a Completed successfully status when completed, and the Action buttons will change as well. After the user completes the entire session, buttons will appear to Print Certificate and Export Certificate.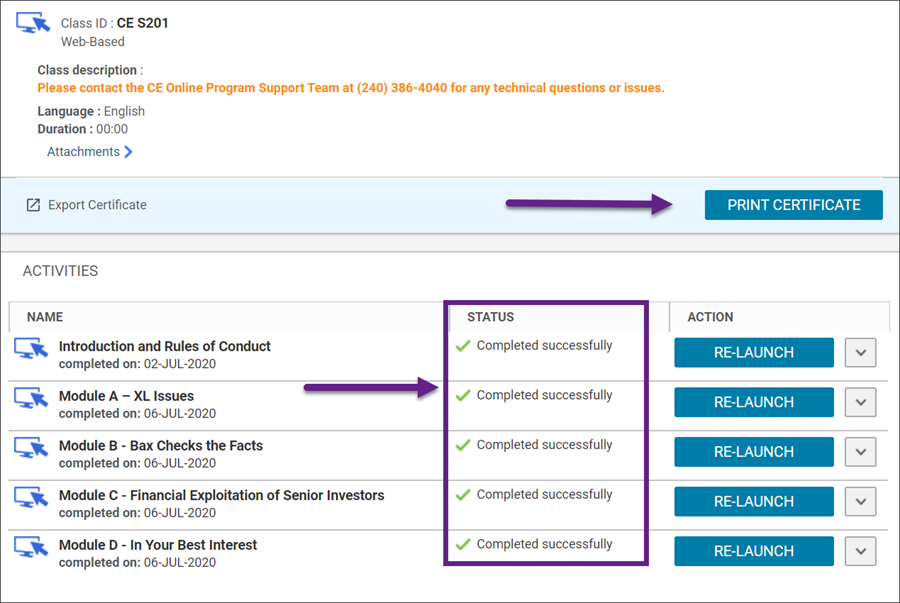 The user can now close the browser tab with the CE program and return to FinPro. Within FinPro, under the Continuing Ed section, the user will now see the CE Status is set to Complete.