Careers
Contribute to our important mission of ensuring the integrity of the financial markets and protecting investors.
Apply Now
---
Search job listings, create/edit your profile and submit your profile to listings.
Internships
---
We offer paid summer internships and externships in exchange for college credit during the academic year.
Working at FINRA
---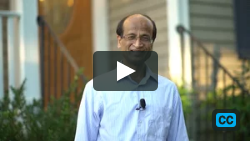 Listen to Partha, a principal research analyst in FINRA's New York office, discuss how he helps analyze up to 50 billion market events every day to find manipulative or suspect behavior.
Listen to more FINRA employees talk about working at FINRA.