Careers
Contribute to our important mission of ensuring the integrity of the financial markets and protecting investors.
Apply Now
---
Search job listings, create/edit your profile and submit your profile to listings.
Internships
---
We offer paid summer internships and externships in exchange for college credit during the academic year.
Working at FINRA
---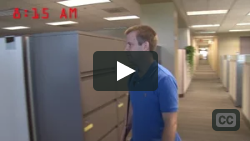 Join Dan, a senior security engineer on FINRA Technology's cybersecurity team in Rockville, MD, as he explains how he monitors for potential breaches to FINRA's systems that could compromise confidential information. He also talks about how the work his team does that ultimately helps protect investors.
Listen to more FINRA employees talk about working at FINRA.