For Investors: Education Is Key to Protection
Highlights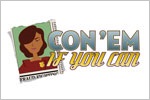 What Do Con Artists Know?
When it comes to investment and financial fraud, we're all at risk. But that doesn't mean you can't learn to spot and avoid a scam—and even have fun doing it. That's where Con 'Em If You Can comes in. It's a new interactive game developed by the FINRA Investor Education Foundation and D2D Fund.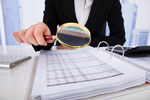 Financial fraud is real and can be devastating. If you are a victim, you may be coping with the aftermath of a compromised identity, damaged credit and financial loss as well as a range of emotions, including anger, fear and frustration. These steps can help you reclaim power from the fraudsters and move forward.