What We Do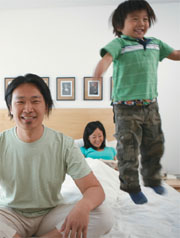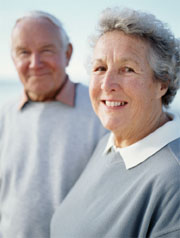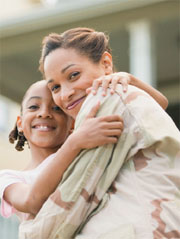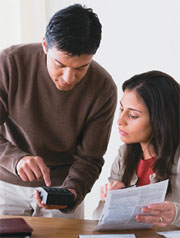 Every investor in America relies on one thing: fair financial markets. That is why FINRA works every day to ensure that:
Every investor receives the basic protections they deserve
Anyone who sells a securities product has been tested, qualified and licensed
Every securities product advertisement used is truthful, and not misleading
Any securities product sold to an investor is suitable for that investor's needs
Investors receive complete disclosure about the investment product before purchase
To accomplish our dual mission of investor protection and market integrity, FINRA performs the following activities every day:
1. Deter misconduct by enforcing the rules
FINRA's mission is to safeguard the investing public against fraud and bad practices. We pursue that mission by writing and enforcing rules and regulations for every single brokerage firm and broker in the United States, and by examining broker-dealers for compliance with our own rules, federal securities laws and rules of the Municipal Securities Rulemaking Board.
All brokers must be licensed and registered by FINRA, pass our qualification exams and satisfy continuing education requirements.
Every day, hundreds of professionally trained FINRA financial examiners are in the field taking a close look at the way brokers operate, with a focus on the greatest risks to the markets and investors. We conduct routine examinations, as well as inquiries based on investor complaints and suspicious activity. And we review all broker advertisements, websites, sales brochures and other communications to make sure brokers present information in a fair and balanced manner.
Every year, FINRA reviews more than 100,000 individual advertisements and communications from firms to investors.
2. Discipline those who break the rules
We have the experts, technology and authority to respond quickly to wrongdoing. If brokers break the rules, we can fine, suspend or bar them from the industry.
Through our aggressive vigilance, in 2014, we brought 1,397 disciplinary actions against registered individuals and firms, levied fines totaling $134 million and ordered restitution of $32.3 million to harmed investors.
FINRA permanently barred a broker from the securities industry for taking nearly $89,000 from an elderly customer's bank account. The broker, who was authorized to pay the customer's rent and other expenses, wrote 36 checks payable to himself without the customer's knowledge or consent. The broker then deposited the checks into his personal bank account and used the funds for his personal expenses.
In another case, FINRA barred a broker after it found that she intentionally converted more than $924,750 from a 95-year-old customer's trust account without the customer's knowledge or authorization. The broker transferred the securities and cash from the trust account to her own daughter's brokerage account. After liquidating most of the securities, the broker and her family used the funds for their personal benefit. The broker also provided falsified documents indicating that the broker's daughter was the elderly customer's goddaughter, to whom he intended to gift the securities and cash.
After finding that a broker converted funds from the brokerage accounts of customers, who were also his parents, FINRA barred the broker from the industry and ordered him to pay nearly $1.45 million, plus interest, in restitution. FINRA found that the broker transferred money from his parents' accounts to bank accounts in his name. The broker also convinced his parents to agree to sell securities to purchase an annuity, and used the sales proceeds for other purposes.
3. Detect and prevent wrongdoing in the U.S. markets
FINRA uses technology powerful enough to look across markets and detect potential abuses. Using a variety of data gathering techniques, we work to detect insider trading and any strategies firms or individuals use to gain an unfair advantage.
In fact, FINRA processes, on average, 40 billion—and up to 75 billion—transactions every day to build a complete, holistic picture of market trading in the United States.
We also work behind the scenes to detect and fight fraud. In addition to our own enforcement actions, in 2014, we referred more than 700 fraud and insider trading cases to the SEC and other agencies. When we share information with other regulators, it leads to important actions that prevent further harm to investors.
4. Educate and inform investors
We believe an essential component to investor protection is investor education. We provide investors with tools and resources that can help them make wise financial decisions.
Through the FINRA Investor Education Foundation, we equip underserved audiences nationwide with resources needed for financial success and teach investors to protect themselves from financial fraud.
Our website, FINRA.org, offers dozens of free resources about investing and avoiding fraud, including online calculators and investor alerts.
5. Resolve securities disputes
When problems between brokers and investors occur, we administer the largest forum specifically designed to resolve securities-related disputes between and among investors, securities firms and individual brokers.
Our dispute resolution forum is the largest in the country for the securities industry, handling nearly 100 percent of securities-related arbitrations and mediations from more than 70 hearing locations—including at least one in all 50 states, London and Puerto Rico.