For Investors: Education Is Key to Protection
Highlights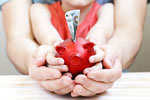 There are many ways to save for college, from relatively recent products such as 529 plans to putting money away the old-fashioned way with U.S. Savings Bonds. There's another option to consider: custodial accounts, which include Uniform Gift to Minors Act (UGMA) accounts and Uniform Transfer to Minors Act (UTMA) accounts.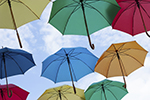 Weathering Volatility
Volatile markets can make investing a challenge. FINRA has resources for investors on stock volatility and managing investment risk.
For more information, check out The Alert Investor and Weathering Tough Economic Times.