Careers
Contribute to our important mission of ensuring the integrity of the financial markets and protecting investors.
Apply Now
---
Search job listings, create/edit your profile and submit your profile to listings.
Internships
---
We offer paid summer internships and externships in exchange for college credit during the academic year.
Working at FINRA
---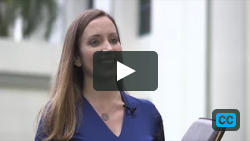 Listen to Brooke, a manager of FINRA's Securities Helpline for Seniors in Boca Raton, Florida discuss how she and her team work with investors and FINRA-regulated firms to bring closure to questions and issues that arise from calls to the Helpline. She also describes how rewarding it is to be able to help protect investors in such a tangible way.
Listen to more FINRA employees talk about working at FINRA.
FINRA is an Equal Opportunity and Affirmative Action Employer
All qualified applicants will receive consideration for employment without regard to age, citizenship status, color, disability, marital status, national origin, race, religion, sex, sexual orientation, gender identity, veteran status or any other classification protected by federal state or local laws as appropriate, or upon the protected status of the person's relatives, friends or associates.