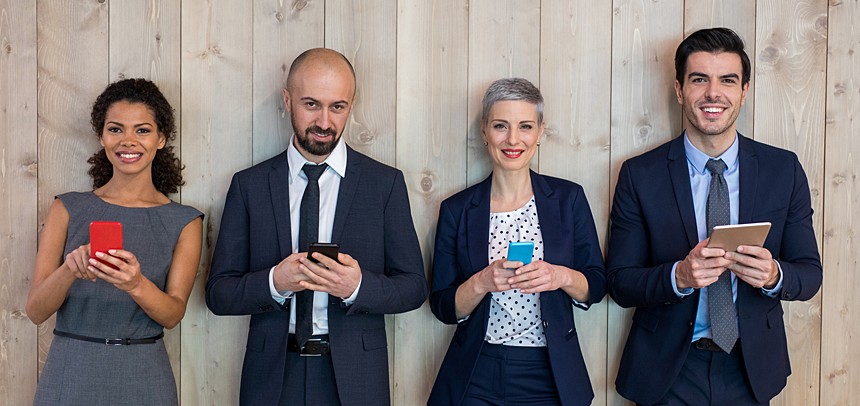 Manage Your Securities Registration Info
FINRA's Financial Professional Gateway (FinPro) provides individuals (current or former representatives) direct access to resources and tools to manage their securities registration information.
Are you interested in FINRA's new Maintaining Qualifications Program (MQP)? Learn more about accessing FinPro and the MQP on the page below.
---
On This Page
Accessing FinPro
FinPro users must create account credentials (user id, password and security challenge questions) as well as verify their identity with Transunion to access the system.
FinPro cannot be accessed with Internet Explorer. Use a supported browser to log in.
First-Time FinPro Users
Before creating an account:
Have you self-enrolled in an exam or used one of
these FINRA systems
? If so, you can use the same system credentials to log in to FinPro.
Can't remember your user id or password?
Recover them via email
.  
Returning FinPro Users

If you have logged in to FinPro before, sign in or quickly retrieve your credentials through the buttons below.

Note: You may need to create a new FinPro account if more than three years have passed since your last login. FinPro credentials are automatically deleted after 36 months of inactivity.
 
FinPro Features
Securities professionals can perform the following tasks in FinPro:
View your CRD record
Schedule an exam
Enroll in the Maintaining Qualifications Program (MQP) (if eligible) AVAILABLE JAN. 31
Take your Regulatory Element CE session
Review and download the last Form U5 filed on your record
Update your residential address (if not currently registered)
Notify your firm when you have reviewed your CRD record, and confirm whether or not updates are needed (firm must enable Attestation feature)
Enter information and electronically sign Form U4 (firm must enable Allow Rep Edits and/or E-Signature features)
Receive email notifications when a new Form U5 is filed
Receive email reminders about your regulatory element CE requirement (firm must enable CE Notification feature)
We are using your feedback to develop more features. New features will be announced on this page as they are released.
---
What's New
January 2022: MQP Enrollment Available Jan. 31
Effective Jan. 31, eligible individuals will be able to enroll in the new Maintaining Qualifications Program (MQP) via FinPro. Detailed enrollment instructions will be made available in FinPro, and more information is on the Maintaining Qualifications Program (MQP) page.
Note for firms: Firms are not required to facilitate or otherwise support the MQP Program, but registration compliance staff should be aware that FINRA is communicating via email and postcard with individuals who may be eligible.
September 2021: Optional CE Notifications and Form U4 E-Signature Feature Available in FinPro
Effective September 25, firms can now enable two new optional features in FINRA Gateway's Firm Settings. Registered securities professionals with FinPro accounts can now receive auto-generated email reminders about their regulatory element CE requirement as well as electronically sign their Form U4 filings.
See the following pages to learn more: 
Note: FinPro users are no longer able to type their names in the signature fields with the Allow Rep Edits feature. Firms must now enable the E-Signature feature to grant FinPro users access to the signature page. See the Form U4  page for more information.
December 2020: Form U4 Collaboration Exclusively in FinPro April 2021
Effective April 2021, Form U4 collaboration through the Allow Rep Edits feature will be performed exclusively in FinPro. The Anonymous CRD Registered Representative site will be retired in tandem with Form U4 filing functionality in Classic CRD.
SEE THE FORM U4 PAGE FOR MORE INFORMATION
November 2020: Continuing Education (CE) Platform Exclusively in FinPro
All Regulatory Element CE sessions for registered representatives are conducted exclusively via FinPro as of November 9. See the announcements below and the New CE Platform in FinPro page for additional information.