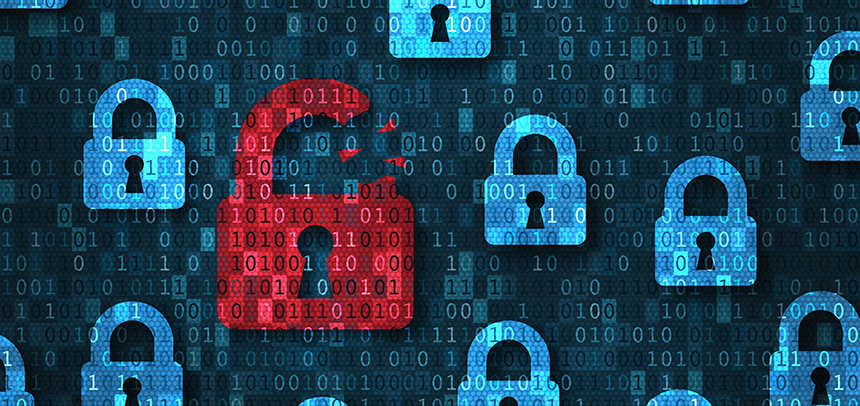 As we navigate the challenges posed by COVID-19 and the need to halt the spread of this pandemic, many of us are settling into a routine of working from home. Cybercriminals are alert to the work from home trend and they are using this to their advantage to infiltrate our organizations. Join FINRA staff and industry panelists as they provide examples of effective controls and tools their firms have put into place to monitor and address cybersecurity risks.
David Kelley
Director, Member Supervision Specialist Programs - Cybersecurity
Gregory Markovich
Senior Principal Risk Specialist, Chicago Office
FINRA Member Supervision
Nicole Olivo
Senior Compliance and Operations Liaison, Director of Legal and Regulatory Affairs and Director of Information Security
TFS Securities, Inc.
Steven Polansky
Senior Director
FINRA Member Supervision

How to Protect Yourself and Your Firm From Cyberattacks When Working From Home During COVID-19 Panelist Bios:
Moderator:
---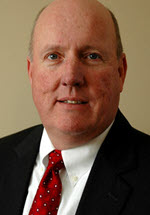 Dave Kelley, Director, Member Supervision Specialist Programs, is based out of FINRA's Kansas City office. He has been with FINRA for more than nine years and leads the specialist team dealing with cybersecurity and information technology controls. Prior to joining FINRA, he worked for more than 19 years at American Century Investments in various positions, including Chief Privacy Officer, Director of IT Audit, Director of Electronic Commerce Controls and AML Officer. He led the development of website controls, including customer application security, ethical hacking programs and application controls. Mr. Kelley is a CPA and Certified Internal Auditor, and previously held the Series 7 and 24 licenses.
Speakers:
---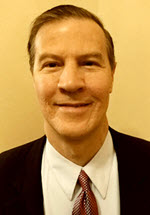 Greg Markovich joined FINRA on February 1, 2016, as a Senior Principal Risk Specialist and he is currently responsible for leading cybersecurity examinations and providing security consultation and training for other staff. Prior to joining FINRA, Mr. Markovich has 30 years of information technology (IT) and security experience working at two investment management firms including Capital Group – American Funds, and American Century Investments. His leadership roles at these firms included responsibility for information security, risk management, identity access management, and disaster recovery. Mr. Markovich also has experience leading applications development and infrastructure support teams. In addition to having an MBA degree from the University of Missouri, Mr. Markovich has several security certifications including a certified Information Systems Security Professional (CISSP) and a Certified Information Security Manager (CISM) certification.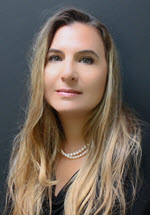 Niki Olivo is Senior Compliance and Operations Liaison, Director of Legal and Regulatory Affairs, and Director of Information Security at TFS Securities, Inc. As part of her responsibilities, Ms. Olivo spearheads cybersecurity efforts across the firm's securities, advisory, insurance, and mortgage divisions. Ms. Olivo developed the program with a focus on cybersecurity strategy and network architecture, internal and external threat assessments, and incorporating a "defense in depth" philosophy. Ms. Olivo developed and currently oversees cyber auditing process and procedures, WISPs, SIEM monitoring, DR/BCP programs, and continues to maintain and enhance open and effective dialogue with senior management, vendors, and advisors. Ms. Olivo serves as one of the firm's primary liaisons during SEC and FINRA Compliance Exams, as well as New York Department of Finance (23 NYCRR 500) Audits. Ms. Olivo has 20 years' experience in the financial services industry; holding positions at several specialist, investment banking, and broker-dealer firms in the areas of operations, compliance, risk management, regulatory research and examinations, supervisory structures and procedures, internal and external audits, innovative systems development, and project management.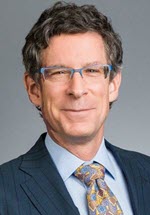 Steven Polansky is Senior Director in FINRA's Office of Shared Services. In this capacity, Mr. Polansky leads special national initiatives--including FINRA's digital investment advice and earlier cybersecurity and conflicts of interest reviews--and special projects. In addition, he leads development of FINRA's annual risk monitoring and examination priorities letter as well as the Examination Findings report. Mr. Polansky is a member of the team supporting FINRA's Innovation Outreach Initiative and co-leads the FINRA FinTech Industry Committee. Previously, Mr. Polansky worked in FINRA's International Department, where he was responsible for analyzing international regulatory developments and leading FINRA's relationships with select financial regulators in Europe and Asia as well as international financial institutions. In addition, Mr. Polansky led advisory projects in a number of jurisdictions related to, among other things, risk-based supervision, prudential oversight and market surveillance. Prior to joining FINRA, he was a management consultant with PricewaterhouseCoopers, and he served for seven years as a professional staff member on the Committee on Foreign Relations in the United States Senate. At the Committee, Mr. Polansky was responsible for advising the Chairman on funding for the Department of State and other foreign policy agencies, missile non-proliferation and international environmental issues. Mr. Polansky received his master of business administration in finance from The Wharton School at the University of Pennsylvania, his master of public administration from the Kennedy School of Government at Harvard University, and his bachelor degree in history from Colgate University.
---
Resources: