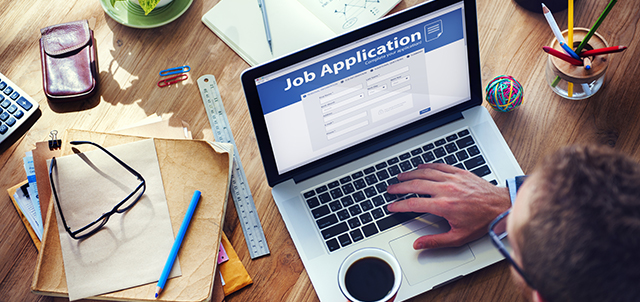 Some companies and recruiters use online job sites and video technologies as a convenient and cost-effective way to communicate with applicants. Unfortunately, fraudsters are using them too, and they aren't looking to offer you a job.
Individuals claiming to be involved in the hiring process for legitimate organizations—including FINRA—have turned to LinkedIn, Zoom and other online platforms as a way to phish for your personal information and money. In fact, similar tactics—and the tips to avoid falling victim—may also apply to phone interviews, mail and email exchanges, and even face-to-face job interviews.
Signs of a Hiring Scam
Whether you are participating in an online job interview or have already been offered a position, here are some red flags that may signal a scam:
Payment requirements. You should not have to pay an employer or an employment firm to get a job. Nor should you be asked to provide payment for any materials unless you have been hired and clearly agree to pay for something associated with the job, such as supplies or equipment. Even then, be sure to thoroughly vet the company to confirm whether any required purchases are truly necessary and, if so, the process for making those purchases. Be especially suspicious of requests to deposit checks from the company and then provide reimbursement or payment to a third party using those funds. In instances of fraud, the checks eventually bounce, leaving you responsible for repayment of the fraudulent funds and associated fees.
On-the-spot interviews or lack of preparation by hiring personnel leading up to the online session. Be wary of any request to do an online video job interview immediately, without any prior contact by the hiring organization. A legitimate online interview is generally preceded by initial outreach, as well as information such as interview time, names and titles of those who may be on the call, among other things. A lack of advance preparation could be a red flag.
Requests for personal information such as your Social Security number (SSN), credit card information or a bank account number. The Federal Trade Commission (FTC) and employment experts warn that asking for this type of information is a red flag that may signal job fraud. While some states allow employers to request SSNs on job applications, be aware that bank account information, for instance, is generally requested only after you are hired—not during an interview. And even then, you should contact the company directly to confirm that the position and requested forms are valid before providing any personal information.
Prompts to download documents or files. Files may contain malware that captures keystrokes or mouse movements, or that even takes control of your webcam. If a file is sent to you via a virtual platform, the safest move is not to open it and to end the session.
Other red flags include:
Odd or poorly written text, including typos or unusual wording, on the online platform page or in other communication.
Pressure to commit to a job quickly or make equipment purchases.
Language—spoken or written—that suggests a job is "guaranteed" or "waiting for you" or that personal funds are required for purchases.
Interviews arranged for "previously undisclosed" jobs. All federal job vacancies, for example, are announced to the public on usajobs.gov. Likewise, many organizations, including FINRA, post jobs on their own website, and make the information publicly available. 
How Can I Protect Myself?
Here are six tips to avoid an online hiring scam:
Don't respond to unsolicited requests for an online interview. If you are not certain you applied for the job, don't engage in a session.
Do an internet search to research the company and the hiring manager or recruiter responsible for the job posting.
Call the company's human resources department to verify that the company does, in fact, use the designated technologies to conduct interviews remotely and that the company has scheduled an interview for you on the date for which you receive a request.
Verify through the company that the person leading the online interview or engaging in follow-up conversations is a current company employee or has been hired to represent the company.
Terminate a call immediately if you are asked to provide personal or financial information or to pay a fee that you did not expect, and do not respond to similar written requests.
Trust your instincts: If anything about the way the job interview or hiring process seems suspicious, contact the organization directly on your own to confirm the legitimacy of the position before taking any further action.
Where to Turn for Help
If you've been targeted by a job scam, you can file a complaint with the FTC.
If you encounter problems with an employment-service firm, contact the appropriate state licensing board (if these firms must be licensed in your state), your state Attorney General and your local consumer protection agency.