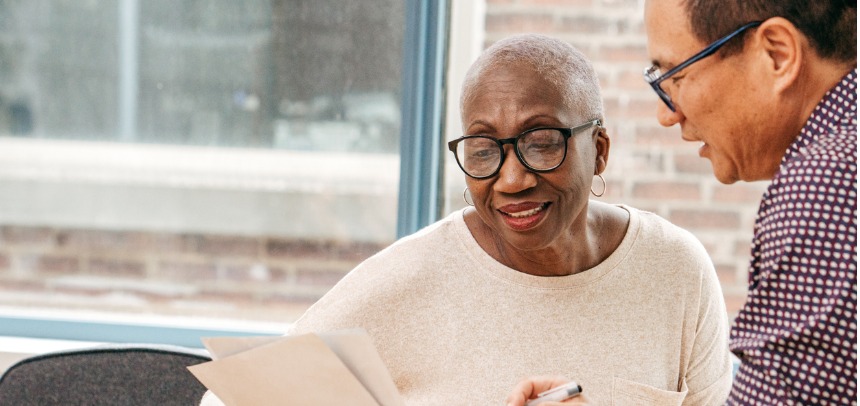 Panelists explore the evolving regulatory structure surrounding senior investor protections and the challenges facing financial services professionals when developing an effective, efficient and integrated protection framework.
Brooke Hickman-Elgrim
Director, Vulnerable Adults and Seniors Team (VAST)
FINRA Member Supervision
Akiles Ceron, MSW
Adult Protective Services Program Director
San Francisco Human Services Agency Department of Disability and Aging Services
Kyle Innes
Associate Director, State Government Affairs
FINRA Office of Government Affairs
Debbie Noury
Senior Director, Elder Financial Exploitation Investigations
Fidelity Investments
Kristen Standifer
Licensing & Examinations Supervisor, NASAA Senior Issues Committee Vice Chair
Washington Securities Division

Communication Between Adult Protective Services (APS) and Professional Reporters of Financial Exploitation Bios:

Moderator:
---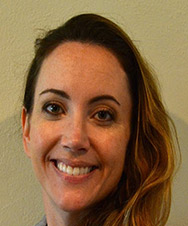 Brooke Hickman-Elgrim is Director of FINRA's Vulnerable Adults and Seniors Team ("VAST"), which operates the Securities Helpline for Seniors. The Helpline is a resource for senior investors to obtain assistance from FINRA or raise concerns about issues with brokerage accounts and investments. Prior to joining VAST, Mrs. Hickman-Elgrim was a Cycle Examiner with FINRA's Member Regulation Department in the Boca Raton District Office. Before coming to FINRA, she worked in the industry as a Financial Advisor and then in Operations at a large mutual fund company. Mrs. Hickman-Elgrim has undergraduate and graduate degrees in International Business. 

Speakers:
---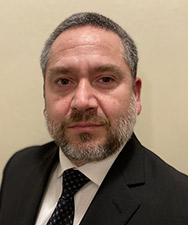 Akiles Ceron, MSW, is the Adult Protective Services (APS) Program Director for the City and County of San Francisco, CA. He earned his Master's in Social Work from California State University Long Beach. He has been a public servant for 22 years, working in various capacities within the APS program. He has been an instructor for three APS Regional Training Academies, training on Working with the Self-Neglecting Client and on Elder and Dependent Adult Financial Abuse. He has participated in the California Welfare Directors Association's Protective Services Operations Committee, and its Consistency Workgroup since 2010. The workgroup develops and maintains the CWDA's APS guidelines to supplement regulations, and has developed guidance on Consistency in Case Documentation, Consistency in Findings, and Consistency in Outcomes in APS. Additionally, he has served in the National Adult Protective Services Association (NAPSA) Executive Board as Secretary since 2017. The mission of NAPSA is to strengthen the capacity of APS at the national, state, and local levels, to effectively and efficiently recognize, report, and respond to the needs of elders and adults with disabilities who are the victims of abuse, neglect, or exploitation, and to prevent such abuse whenever possible.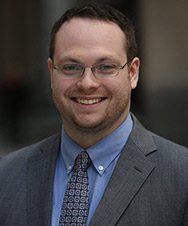 Kyle Innes is Associate Director of State Government Affairs at the Financial Industry Regulatory Authority, where he monitors and reviews state legislative and regulatory activity and serves as a liaison to state agencies, including securities regulators, adult protective services and others. Prior to his work at FINRA, Mr. Innes worked in State Government Affairs for the Securities Industry and Financial Markets Association and served as an organizational lead on SIFMA's senior investor protection initiative. Mr. Innes has also worked on state and local campaigns and has some experience in local and federal government offices. Mr. Innes is a graduate of Marquette University and earned a J.D. and an LL.M. (Law, Politics & Legislation) from the American University Washington College of Law.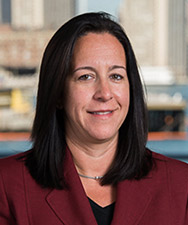 Debbie Noury is Senior Director of the Elder Financial Investigations team at Fidelity Investments. The team is responsible for investigating concerns of financial exploitation of vulnerable adults. Ms. Noury has over 19 years of experience in the Financial Services Industry, including 17 within Investigations. Ms. Noury has received a Bachelor of Science degree in Criminal Justice from the University of Massachusetts and a Master's in Business Administration from Southern New Hampshire University. Ms. Noury holds a Series 7 and Series 24 license, is a Certified Fraud Examiner and a Certified Financial Crimes Investigator. She is also a board member of the NH Chapter of the Association of Certified Fraud Examiners, a member of the International Association of Financial Crime Investigators and a member of the National Association of Bunco Investigators.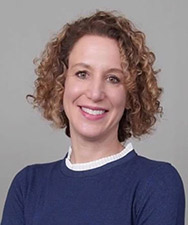 Kristen Standifer is Licensing and Examinations Supervisor for the Washington State Securities Division. In this position she oversees a team of examiners who review licensing applications for firms, individuals, and pooled investment vehicles; conduct examinations; and pursue enforcement actions. In addition, she regularly presents on topics such as Washington's vulnerable adult statute and preventing fraud. She serves as the vice chair of the North American Securities Administrators Association (commonly referred to as "NASAA") Senior Issues Advisory Committee and is the chair of NASAA's Broker-Dealer Market and Regulatory Policy and Review project group. Ms. Standifer previously worked at the Office of the Attorney General where she litigated issues related to health insurance and financial exploitation of vulnerable adults. She was a financial analyst prior to obtaining her law degree.

Resources:
---
Rules
FINRA Resources
FINRA Virtual Conference Panels