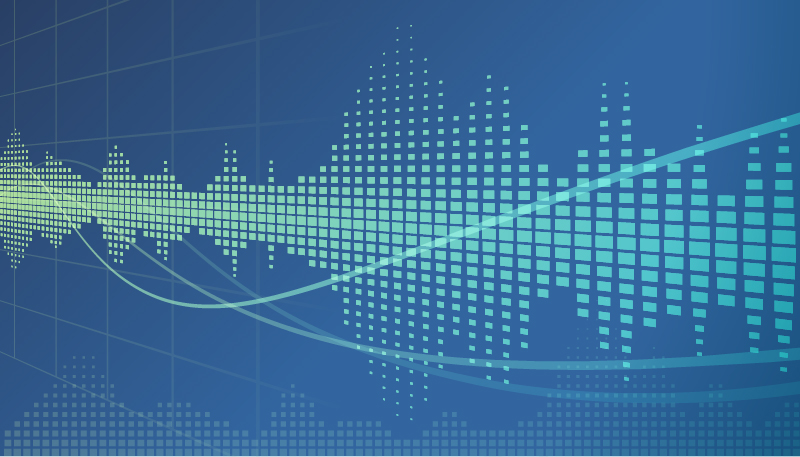 This panel focuses on recent developments in the digital assets space. Join FINRA panelists and industry experts as they explain how these products and related initiatives are evolving and impacting the securities industry.
Haimera Workie
Head of Financial Innovation and Senior Director
FINRA Office of Financial Innovation (OFI)
James Dowd, CFA
Founder and Chief Executive Officer
North Capital Private Securities
Jennifer Peve
Executive Director Office of FinTech Strategy
The Depository Trust & Clearing Corporation (DTCC)
Valerie Szczepanik
Head of the Strategic Hub for Innovation and Financial Technology
U.S. Securities and Exchange Commission (SEC)

Developments in the Digital Assets Market Panelist Bios:

Moderator:
---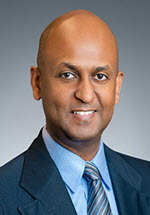 Haimera Workie is Head of Financial Innovation and Senior Director responsible for leading FINRA's Office of Financial Innovation, which focuses on analyzing financial technology (FinTech) innovations and emerging risks and trends related to the securities market. As part of these responsibilities, Mr. Workie works to foster an ongoing dialogue with market participants in order to build a better understanding of FinTech innovations and their impact on the securities markets. Previously, Mr. Workie served as Deputy Associate Director in the Division of Trading and Markets at the U.S. Securities and Exchange Commission. Mr. Workie also previously served as Counsel in the SEC Office of the Chairman. Prior to joining the SEC, he was an associate at the law firm of Skadden, Arps, Slate, Meagher & Flom, with a practice focusing on corporate law. He is a graduate of the Massachusetts Institute of Technology (B.S., M.S.) and Harvard Law School (J.D.).

Speakers:
---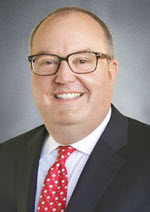 James Dowd is Founder and CEO of North Capital Private Securities (NCPS), a registered broker-dealer focused on the offering, clearing, custody and secondary trading of exempt securities, including private funds, securities of private companies, real estate investments, and digital asset securities, and CEO of North Capital Investment Technology (NCIT), which provides technology to facilitate exempt securities offerings by providing compliance tools for KYC and AML checks, online subscription processing and payments, and accredited investor verification for issuers and financial intermediaries. Prior to forming North Capital, Mr. Dowd, who has 35 years of experience in global financial markets, was a Senior Managing Director at Bear Stearns, where he led the hedge fund advisory team and developed and managed the firm's HedgeSelect platform. Before Bear, Mr. Dowd was a portfolio manager for seven years, focused on convertible bond and options arbitrage. He also spent nine years with Bankers Trust in New York, London and Tokyo where he was Managing Director and Head of Derivatives Trading for Asia and a Partner of Bankers Trust. Mr. Dowd is a graduate of Georgetown University, where he earned a Bachelor's of Science in Foreign Service (BSFS), majoring in international economics, finance and commerce. He holds the Chartered Financial Analyst designation and is a Certified Public Accountant.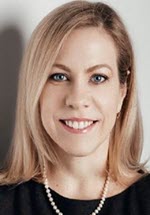 Jennifer Peve is Executive Director Office of FinTech Strategy for DTCC. She joined the firm in 2015. Prior to DTCC, Ms. Peve worked at CME Group where she served as Executive Director of OTC Product Management with responsibility for CME's cleared OTC credit default swaps (CDS) business including growth strategy, business development, and go-to-market activities. Ms. Peve has more than 20 years of financial markets expertise, including consulting and practical experience as well as the design, development and deployment of business strategies in a dynamic environment. She has extensive product knowledge across the entire product life cycle, including OTC, FX and FX Options, OTC Metals, Stock Lending, OTC Credit Default Swaps, OTC Interest Rate Swaps and Swaptions, OTC Total Return Swaps, F&O, Energy and Equities. Ms. Peve is a member of SIFMA's Blockchain Roundtable and is a regular speaker at industry conferences, with past participation at Consensus, SIFMA and AMF events. She holds a bachelor's degree in international business and finance from St. Mary's College, Notre Dame.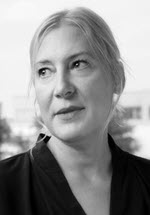 Valerie Szczepanik is Head of the Strategic Hub for Innovation and Financial Technology at the U.S. Securities and Exchange Commission (SEC). She is also the Senior Advisor for Digital Assets and Innovation and an Associate Director for the SEC's Division of Corporation Finance. Before that, she served as Assistant Director in the Division of Enforcement's Cyber Unit. Ms. Szczepanik served as a Special Assistant United States Attorney at the United States Attorney's Office for the Eastern District of New York. She clerked for federal judges on the United States District Court for the District of Columbia and the United States Court of Appeals for the Federal Circuit and, prior to clerking, practiced patent law. Ms. Szczepanik received her JD from Georgetown University and her Bachelor of Science degree in Engineering from the University of Pennsylvania.
Resources: