Attend this session to hear about the New FINRA Gateway, that will replace the current Firm Gateway. FINRA Gateway is an enhanced reporting and compliance user experience, which will roll out over the coming months. The new system is designed to streamline the FINRA compliance and reporting experience by providing a more flexible solution that can be customized to each firm.
Chip Jones
Senior Vice President
FINRA Member Relations and Education
Jennifer Duran
Director of Product Management, Technology
FINRA Enterprise Data Platforms
Noah Egorin
Senior Director and Product Manager
FINRA Credentialing, Registration, Education and Disclosure (CRED)
Claudia Holanda
Director of Product Management, Technology
FINRA Enterprise Data Platforms
FINRA Gateway Panelist Bios:
Moderator:
---
Chip Jones is Senior Vice President of Member Relations and Education for FINRA. In leading the Member Relations and Education Department, Mr. Jones' responsibilities include maintaining and enhancing open and effective dialog with FINRA member firms. Mr. Jones also oversees FINRA's Member Education area, which includes FINRA conferences and other member firm educational offerings such as the FINRA Institute at Georgetown for the Certified Regulatory and Compliance Professional (CRCP)® designation. Prior to joining FINRA, Mr. Jones spent six years as Vice President of Regulatory and Industry Affairs at American Express Financial Advisors (AEFA). Previous to AEFA, he spent two years as Advocacy Administrator for the Association for Investment Management and Research (AIMR). Mr. Jones was employed by the Virginia Securities Division as a senior examiner/investigator prior to joining AIMR.
Speakers:
---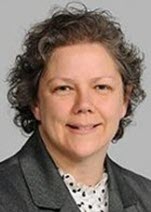 Jennifer Duran joined FINRA in 2014 and leads product management for FINRA's Digital Experience Transformation (DXT). Ms. Duran has pursued the goal of optimizing information delivery for financial services, legal and manufacturing at Thomson Reuters, General Electric and two start-up companies. Most recently, she spent eight years at Thomson Reuters Legal, where she focused on agreement drafting and research solutions for business lawyers. Ms. Duran works out of the Rockville, Maryland office.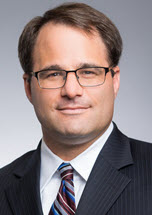 Noah Egorin is Senior Director and Product Manager for Business Development & Innovation in FINRA's Credentialing, Registration, Education and Disclosure (CRED) department. He is responsible for leading FINRA's effort to modernize and transform the products the industry utilizes to meet their registration and disclosure obligations. Mr. Egorin is also focused on utilizing FINRA's information, analyses, and unique role to create new products that benefit the financial services industry. Prior to his current role, Mr. Egorin led FINRA's Firm Compliance Tools unit where he focused on developing tools to assist broker-dealers with compliance activities. His efforts have focused on compliance tool offerings associated with variable annuity exams, mutual funds, and municipal bond disclosure. In this role, Mr. Egorin was responsible for the FINRA Report Center (and associated Report Cards), FINRA's Online Manual, and other interactive tools. He has also supported FINRA's efforts to syndicate investor education materials and develop data interfaces for FINRA systems. Prior to joining FINRA, Mr. Egorin served as Group Manager for the Product Planning practice of the Adrenaline Group, a Washington, DC-based consulting firm that assisted firms with commercial product development, and also spent time as Program Manager on the Microsoft Office team in Redmond, WA. Mr. Egorin holds a BS in Computer Science from Washington & Lee University.
Claudia Holanda is Director of Product Management at FINRA's Enterprise Data Platform Technology department. In this capacity, Ms. Holanda drives the vision and strategy for FINRA's Digital Experience Transformation. Before joining FINRA, Ms. Holanda was a Senior Product Manager at Capital One, NA where she led the program for customers to securely share financial data with third parties. She began her product management career in 1998 and has held leadership roles in different industries such as higher education, publishing and business intelligence. Ms. Holanda graduated from New York Institute of Technology with a B.S. in Computer Science and is an active member, mentor and speaker in Women in Product and Women in Technology events.
Resources: