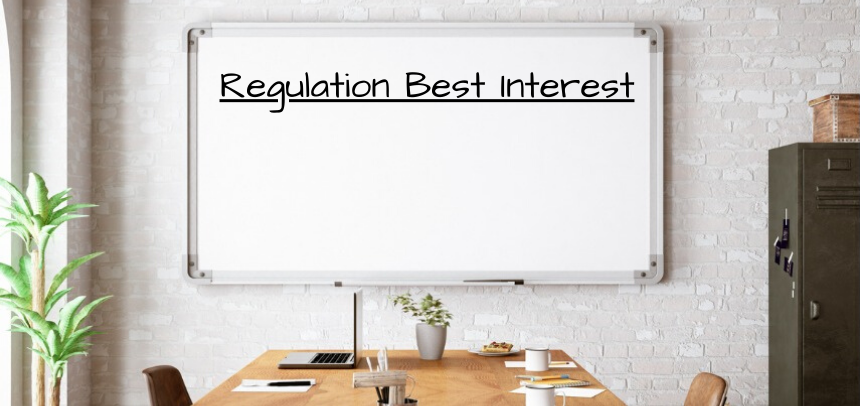 Attend this session to hear from OCIE, FINRA staff and industry experts as they discuss how they intend to examine and inspect for compliance with Reg BI, including a discussion of implementation challenges, frequently asked questions, and issues that are being considered.
James Wrona
Vice President and Associate General Counsel, Regulatory, FINRA Office of General Counsel
Wendy Lanton
Chief Operations and Compliance Officer, Lantern Investments
John Polise
Associate Director, Broker-Dealer and Exchange Program, Office of Compliance Inspections and Examinations (OCIE), U.S. Securities and Exchange Commission (SEC)
William St. Louis
Senior Vice President and Firm Group Leader, Retail and Capital Markets – Brookfield Office, FINRA Member Supervision
Regulation Best Interest: Compliance Inspections and Examinations Panelist Bios
Moderator:
---
James S. Wrona is Vice President and Associate General Counsel for FINRA in Washington, DC. In this role, he is responsible for various policy initiatives, rule changes and litigation regarding the securities industry. Mr. Wrona formerly was associated with the law firm of K&L Gates LLP, where his practice focused on complex federal litigation. He also previously served as a federal law clerk for the Honorable A. Andrew Hauk of the United States District Court for the Central District of California (Los Angeles). Mr. Wrona is a frequent speaker at securities and litigation conferences and author of numerous law review articles, including The Best of Both Worlds: A Fact-Based Analysis of the Legal Obligations of Investment Advisers and Broker-Dealers and a Framework for Enhanced Investor Protection, 68 Bus. Law. 1 (Nov. 2012); The Securities Industry and the Internet: A Suitable Match?, 2001 Colum. Bus. L. Rev. 601 (2001).
Speakers:
---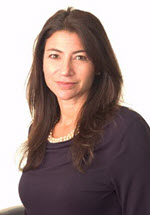 Wendy Lanton has been in the financial services industry for more than 25 years. She is one of the founding principals of Lantern Investments, a FINRA registered broker dealer, and Lantern Wealth Advisors, an SEC registered investment advisor. She has been the Chief Compliance Officer of Lantern Investments since its inception in 1993. The firm has multiple business lines and currently has 40 registered representatives and operates 10 branch offices across the country. Ms. Lanton is responsible for both the firm's compliance and the day-to-day operations. In December 2015 she was appointed to the FINRA Small Firm Advisory Committee and served as the committee's chairperson in 2018. She also serves on the Steering Committee for her firm's current clearing firm and was the co-chairperson on the steering committee at her previous clearing firm. As a steering committee member, her industry experience is called upon to help direct both compliance and technology resources. Ms. Lanton has also served as the chairperson for multiple Compliance Forums for retail brokerage firms. She is a frequent panelist/speaker at FINRA conferences. Her industry perspective is called upon to discuss topics such as Anti-Money Laundering, Top Regulatory Concerns, Effective Risk Based Examinations, and Cybersecurity. She has written numerous compliance-centric articles focusing on topics ranging from client suitability to cyber-security. Ms. Lanton graduated from George Washington University where she majored in International Finance.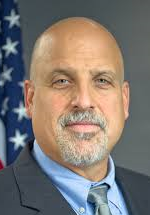 John Polise is Associate Director of the Broker-Dealer and Exchange ("BDX") group in the SEC's Office of Compliance Inspection and Examinations. Mr. Polise oversees a national staff of examiners which inspect registered broker-dealers, municipal advisors, transfer agents, national securities exchanges, and SIPIC. Previously, he was head of OCIE's Market Oversight group. Mr. Polise has served as an Assistant Director in the SEC's Division of Enforcement, the Division of Trading and Markets, and the Office of Compliance Inspections and Examinations. Mr. Polise was also Counsel to the Chairman of the CFTC and Counsel to the Director in the Division of Enforcement at the CFTC. He also held positions at FINRA in both Enforcement and Member Regulation. He began his career as an Associate at Cahill Gordon & Reindel in New York and clerked for the Honorable Stanley Sporkin, US District Court for the District of Columbia. He graduated from the University of Pennsylvania magna cum laude in 1985 and is a 1988 graduate of New York University School of Law. He has been an adjunct professor in Securities Law at Georgetown University School of Law and the Antonin Scalia School of Law. Mr. Polise recently authored an article on equity market structure. (John Polise, A Bridge too Far: A Critical Analysis of the Securities And Exchange Commission's Approach to Equity Market Regulation, 11 Brook. J. Corp. Fin. & Com. L. 285 (2017)).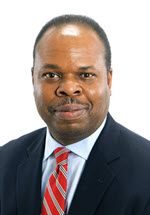 Bill St. Louis is Senior Vice President and Firm Group Leader for FINRA member firms assigned to the Retail and Capital Markets firm groupings. In this capacity, he has responsibility for the Single Points of Accountability and Risk Monitoring Program teams for these firms, which includes the assessment of business conduct, financial, operational and trading risks. He and his team are also responsible for examination strategy for these firms, as well as coordination with Examination Program management on the execution of related examinations. He also oversees FINRA's High Risk Representative Program, and FINRA's Membership Application Program (MAP). Prior to his current role, Mr. St. Louis was the Regional Director for FINRA's Northeast region, District Director of FINRA's New York office, and held senior roles in FINRA's Enforcement Department including serving as the Regional Chief Counsel for FINRA's North Region. Mr. St. Louis earned an undergraduate degree from Baruch College and a law degree from New York University School of Law. Prior to law school he worked for several years in the Compliance Department of a NY-based broker-dealer.
---
Resources: