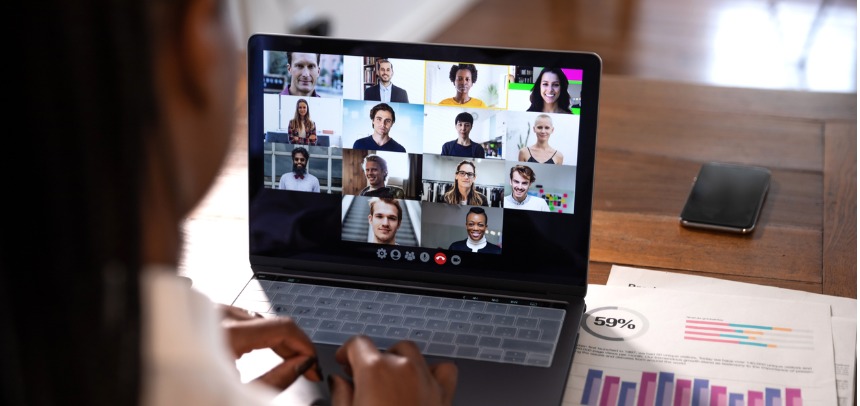 The COVID-19 pandemic significantly affected firms' day-to-day operations across the securities industry, including requiring firms to transition most or all their staff to remote work environments and implement remote supervisory practices. Firms adjusted their branch inspection programs to accommodate remote work requirements and travel restrictions. Join FINRA staff and industry panelists as they share how they implemented their remote branch inspection plan using zoom, electronic documentation review and other technological tools. Panelists also discuss written supervisory procedures, red flags, and how they prioritize inspections. 
Learning Objectives:
Identify controls, procedures and processes that member firms are incorporating to address branch inspections in a remote work environment 
Review lessons learned and effective practices emerging from firms
Review technology tools
Understand the current challenges
Discuss how firms of different sizes are complying with remote components
Kayte Toczylowski
Vice President
FINRA Member Relations and Education
John Edmonds
Senior Director, Examinations – Brookfield Office
FINRA Member Supervision
Charis Jones
Senior Vice President, Head of Home Office Supervision, Business Risk Management
LPL Financial
Jennifer Szaro, CRCP®
Chief Compliance Officer
XML Securities, LLC

Remote Inspections Bios:

Moderator:
---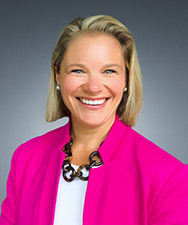 Kayte Toczylowski is Vice President of Member Relations and Education for FINRA. In leading the Member Relations and Education Department, Ms. Toczylowski's responsibilities include maintaining and enhancing open and effective dialog with FINRA member firms. Ms. Toczylowski also oversees FINRA's Member Education area, which includes FINRA conferences and other member firm educational offerings such as the FINRA Institute at Georgetown for the Certified Regulatory and Compliance Professional (CRCP)® designation. Ms. Toczylowski has been with FINRA since 2011 and spent nine years in Member Supervision's examination program. Most recently, Ms. Toczylowski was an Examination Director located in the Philadelphia, PA office, where she led geographically dispersed exam teams responsible for planning and executing Member Supervision's examination program relative to a subset of firms engaged primarily in Capital Markets & Investment Banking Services. She entered the securities industry in 2003 in the compliance department of Janney Montgomery Scott, a regional broker-dealer headquartered in Philadelphia. The majority of her eight-year career at Janney was spent as a compliance examiner for the firm's branch network. Ms. Toczylowski has a Bachelor of Arts degree in English from Villanova.
Speakers:
---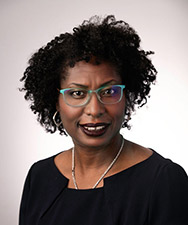 Charis Jones is Senior Vice President and Head of Home Office Supervision (HOS) for Business Risk Management. She is responsible for overseeing the Home Office Supervision department, which serves as front line supervision for approximately 6,100 HOS advisors and 1,300 OSJ Branch Managers across the independent and institutional channels. She is responsible for all aspects of supervision including heightened supervision and the advisors business conduct reviews. Previously, Ms. Jones was the Deputy Chief Compliance Officer for Advisory Compliance and oversaw the Corporate Advisory Product and Platform Compliance team, Hybrid Compliance Oversight team, Financial Planning, and Private Trust Company Compliance. Prior to joining LPL, Ms. Jones was the Deputy Chief Compliance Officer of the Registered Investment Adviser MSSB at Morgan Stanley. There, she managed the investment advisory surveillance program and a team that performed essential compliance functions for the advisory programs and services. Additionally, she was a member of various committees, including the Product Review Committee for Separately Managed Accounts, Proxy Voting Committee, and the Risk Committee for the Discretionary Management Program. Prior to Morgan Stanley, she was an Administrative Principal in the Office of Supervisory Jurisdiction for the Law Firm Group and High Net Worth Organizations within Citigroup Private Bank. Ms. Jones began her career more than 20 years ago as an Account Executive for Chatfield Dean and Associates after earning her Bachelor of Arts in Political Science and a Correlate in Russian Studies from Vassar College.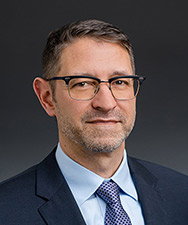 John Edmonds is currently Senior Director in the examination program for FINRA Member Supervision. Mr. Edmonds is the co-head of the Diversified and Carrying and Clearing firm examination grouping. In this capacity, he has responsibility for the Examination Directors and examination teams responsible for conducting firm examinations of these member firms. Previously, Mr. Edmonds was an Associate District Director in the New York District office responsible for the Large Firm and Fixed Income Examination teams. Mr. Edmonds began his career with NASD, (now FINRA) as an Examiner in 1997. Mr. Edmonds is a graduate of the University of Kansas.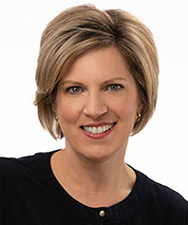 Jennifer Szaro is Chief Compliance Officer for XML Securities, LLC, a fully disclosed introducing broker/dealer and its affiliated investment advisory firm, XML Financial Group. Ms. Szaro is responsible for managing both firms' compliance infrastructures. Ms. Szaro joined the securities industry in 2000. She previously worked in the technology sector where she had experience in ecommerce, website hosting and product development. As the securities industry went through significant changes with higher regulatory demands, she took on more compliance and marketing related roles. In 2011, she became a senior level executive and Chief Compliance Officer of the broker dealer, then dually registered. In addition to her current role as CCO, she is the AMLCO, and alternative FINOP. In 2012, she completed FINRA's Certified Regulatory and Compliance Professional Program (CRCP)®. In 2018, she became a non-public FINRA Dispute Resolution Arbitrator, having qualified through the National Arbitration and Mediation Committee. In 2019, she was appointed to serve out a two-year term on the FINRA's Small Firm Advisory Committee (SFAC), serving as the 2020 Chair. She was re-appointed to serve a three-year term through 2023. Ms. Szaro holds the following FINRA registrations; Compliance Officer (CR), Introducing Broker-Dealer Financial and Operations Principal (FI), General Securities Principal (GP), General Securities Representative (GS), Investment Company and Variable Contracts Products Representative (IR), Municipal Securities Principal (MP), Municipal Securities Representative (MR), and Operations Professional (OS). Ms. Szaro is a graduate from the University of Rhode Island with a Bachelor of Science.

Resources:
---