Share FINRA Gateway Custom Reports
With the Share feature, people share custom report templates with other people who use FINRA Gateway without sharing any data.
To use the Share feature, look for the share icon. The share icon appears next to the report title on all custom reports.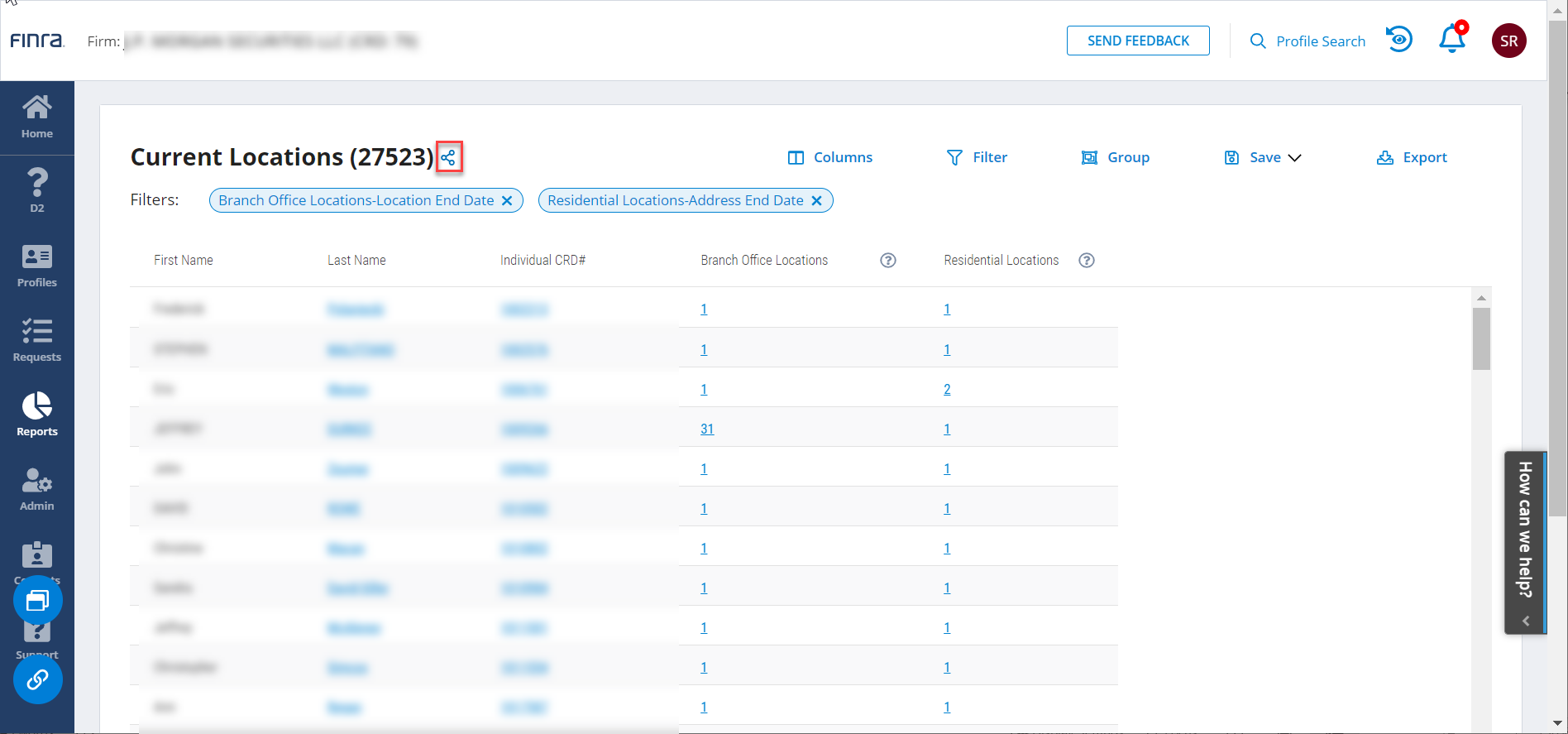 Clicking on the Share icon will open a dialogue box that allows you to copy a hyperlink containing your custom report template settings. Click on Copy Link. And then click Done.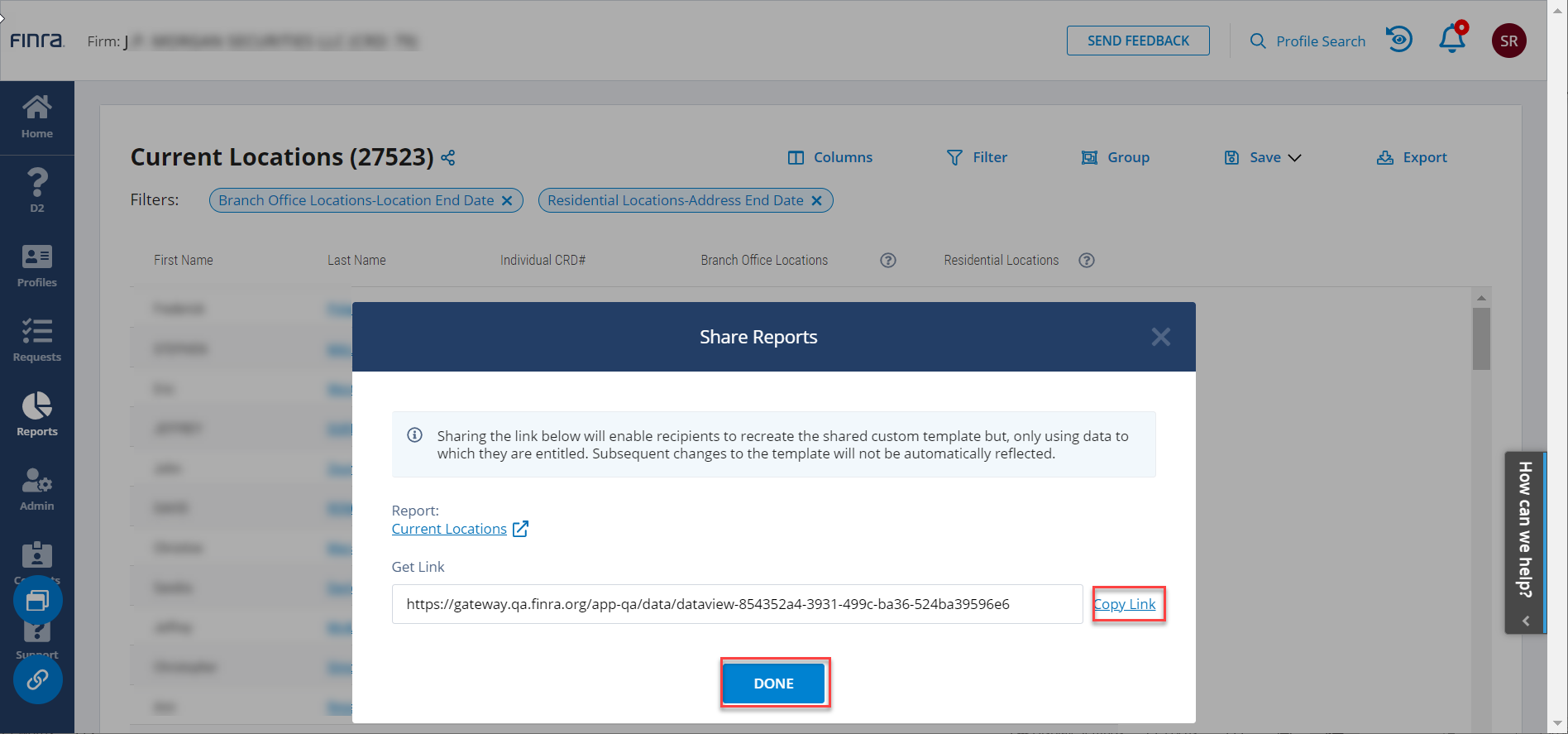 Once you have copied the link to your clipboard, open your email and paste the link into an email message using Ctrl + V or right click and selecting Paste.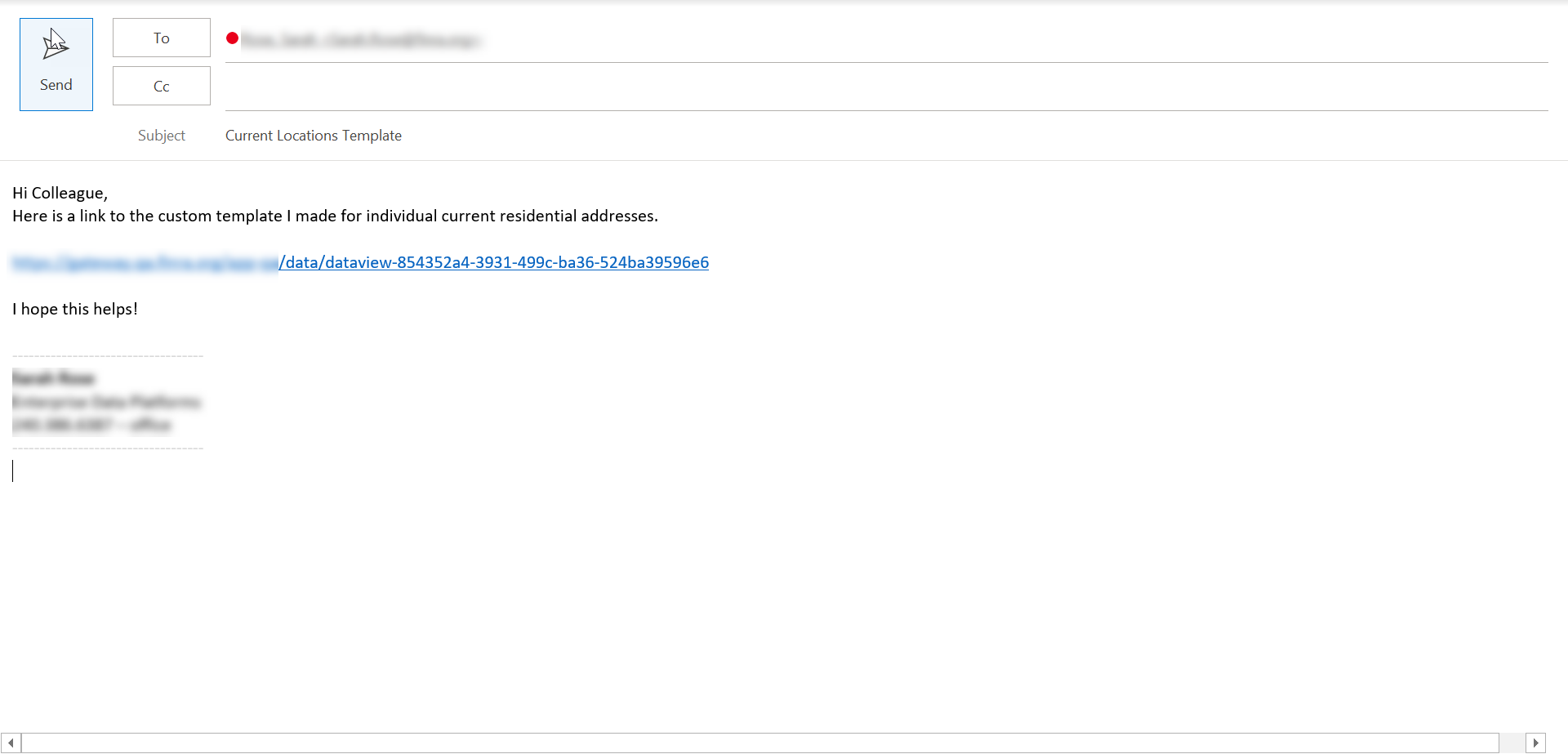 You can send the link to anyone, but only people with log in credentials for FINRA Gateway will be able to access it. When they receive the message, they can click the link to open the template in FINRA Gateway using their firm's data. They will need to use the Save tool to save the template to their custom reports.