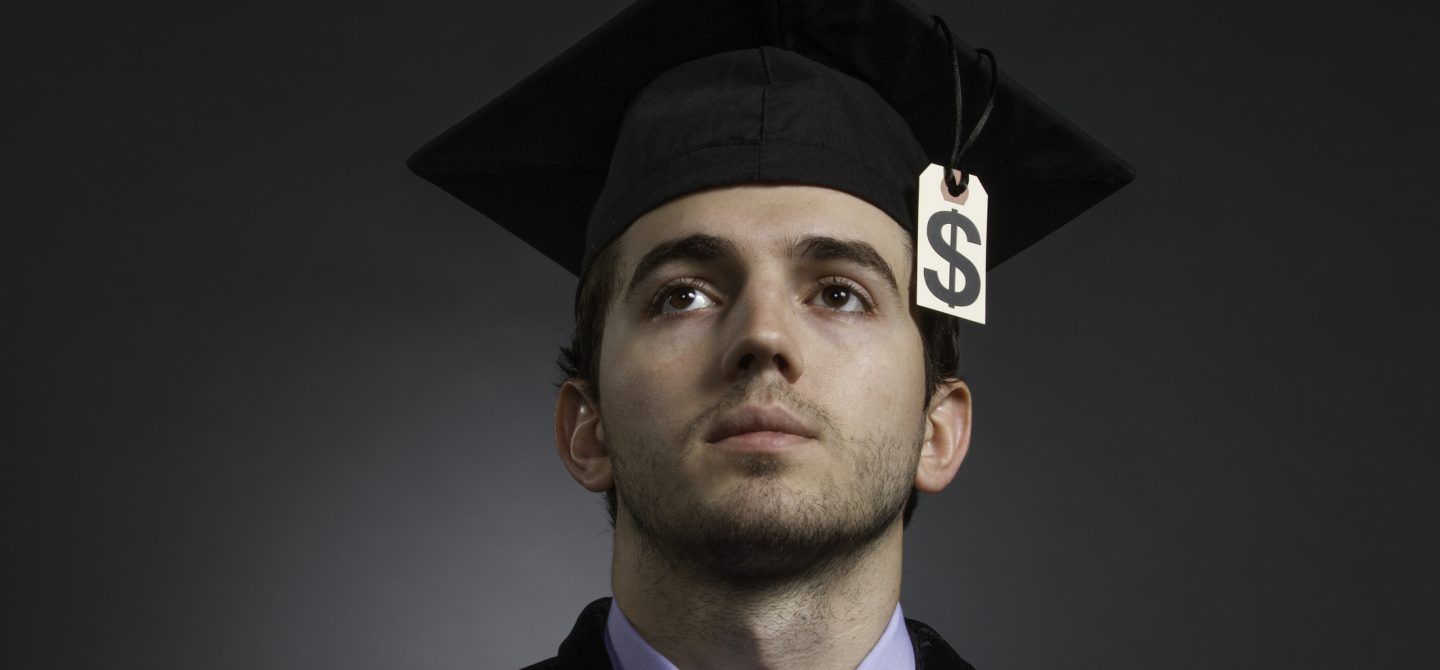 As good students know, there aren't many shortcuts when it comes to achieving good grades. The same can be said for accessing financial aid.
While you may not like filling out forms, there's one that's essential for parents and students applying for federal grants, loans and work-study funds: the FAFSA®.
Officially know as the Free Application for Federal Student Aid, FAFSA is your first step toward possibly lowering the amount you and your student will pay for college.
"The FAFSA is your gateway to financial aid," said Mark Kantrowitz, the publisher of Cappex, a college and scholarship information web site.
The federal government provides more than $150 billion in student aid each year, and it uses the FAFSA to determine eligibility. In addition, many states, colleges and some private financial aid providers use FAFSA data to decide whether a student qualifies for aid.
The information you submit on your FAFSA form is used to calculate your "Expected Family Contribution," otherwise known as EFC. Your EFC is essentially a measure of your family's financial strength.
A school will subtract your EFC from your cost of attending that school to calculate the amount of federal aid you're eligible to receive. The lower your EFC, the better when it comes to receiving aid.
EFC is calculated based on a number of factors including your family's income, assets and benefits, such as unemployment or Social Security. The size of your family and the number of family members who will attend college during the year are also taken into account.
FAFSA is not a one and done project: You must submit the form every year that you're seeking aid. You can fill out the FAFSA online or you can request a paper form.
Some colleges require another financial aid application called the College Scholarship Service (CSS)/Financial Aid Profile offered by the College Board. You can learn more about the CSS form here.
Want to get even smarter about FAFSA? Listen up students:
Mind The Deadlines
 For the upcoming academic year 2017-2018, the FAFSA application period began on October 1, 2016, and it will end on June 30, 2018. For the 2018-2019 school year, applications will be accepted beginning Oct. 1, 2017, through June 30, 2019.
While families have a long window to file the FAFSA for any given in year, it's best to complete the task as close to Oct. 1, as possible because some financial aid is doled out on a first come, first served basis.
Speed Up The Process With The IRS Data Retrieval Tool
Some of the information you will provide on the FAFSA will come from your tax return, specifically your "prior prior" year return. For instance, students and families filling out the FAFSA for the upcoming 2017-2018 academic year, will report 2015 income information.
You can make your life easier by importing your tax information using the IRS Data Retrieval Tool. The beauty of this tool: You don't have to hunt down your tax records or worry about making mistakes when entering your tax information.
Think You Earn Too Much For FAFSA? Think Again
There are several reasons why higher-income families should fill out the FAFSA. For example, one must fill out the application to be eligible for certain types of non-need based student loans. Some schools will not consider students for any types of scholarships, including academic awards, unless you have filed the FAFSA.
And remember, the number of children in a family attending college in a given year is considered when calculating EFC. It's possible that you won't be eligible to receive aid during one year, but then, when another member of your family heads to school, you suddenly become eligible.
"The number of kids attending college has a significant impact on aid eligibility," Kantrowitz said.
And keep this in mind: The impact of savings on financial aid varies depending on whether the savings belong to the parent or the child. Savings in a parent's name may reduce federal financial aid eligibility by at most 5.64 percent, but assets saved in a child's name may reduce aid eligibility by 20 percent.
The good news is that state 529 college savings accounts owned by a child, or set up as custodial 529 accounts, are treated at the lower 5.64 percent rate.
Avoid Common FAFSA Errors
Mistakes can delay the processing of your application and even reduce the amount of aid you might receive.
Some parents make the mistake of reporting their qualified retirement accounts on the FAFSA even though retirement accounts are not counted as assets when calculating EFC.
The danger: "If you were to include your retirement plan, it would reduce aid eligibility," Kantrowitz said.
If you have questions about filling out the FAFSA, you can send an email to the Department of Education's Federal Student Aid office, chat online with a live agent, or call 1-800-4FED-AID (1-800-433-3243).
Tell The Truth
You might be tempted to lie about your assets on the FAFSA to make yourself seemingly more eligible for aid. Don't do it.
"If you purposely provide false or misleading information on the Free Application for Federal Student Aid (FAFSA), you will have committed fraud," Kantrowitz wrote in a recent blog post. "Most cases of FAFSA fraud are caught. The consequences of lying on the FAFSA are severe, and may include fines, jail time and expulsion."
To learn more about FAFSA, visit the U.S. Department of Education's Federal Student Aid website.