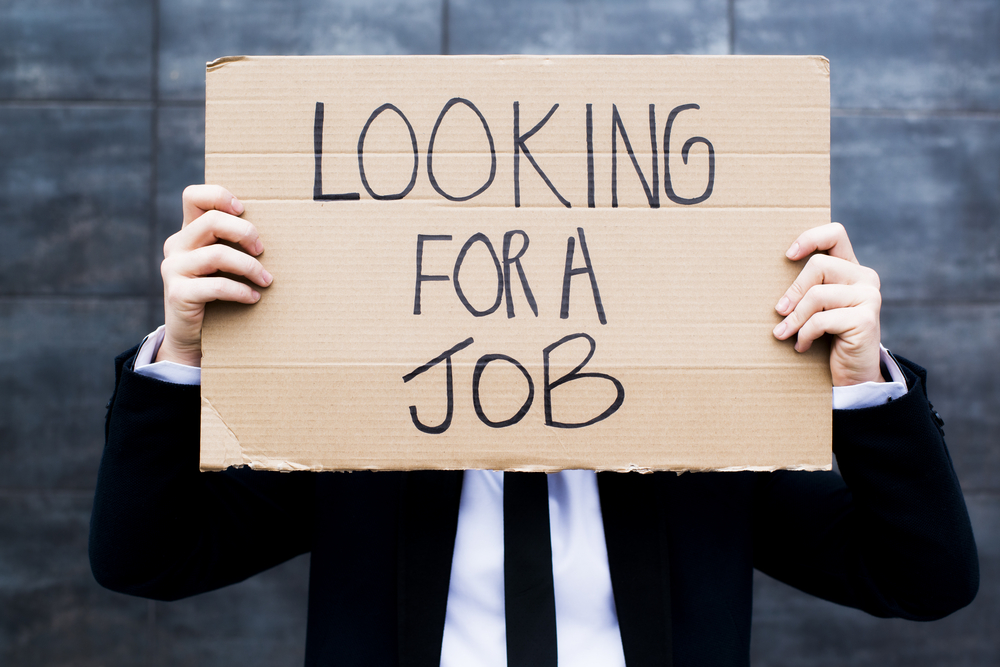 Losing a job ranks right up there with some of the most stressful situations that can happen in a person's lifetime. And, according to the American Psychological Association's Stress in America survey, money and work are the top two stressors in our lives.
Sudden unemployment can throw household budgets and financial planning into disarray, and people who have lost their jobs need strategies to help protect their finances immediately after a job loss. Here are some tips to help alleviate some of the financial stress of being let go.
Tip #1: Assess Your Financial Situation
Before you do anything else, make sure you understand your finances, down to the penny. To do that, sit down with your bills and create a budget that reflects what you currently spend on a weekly and monthly basis.
Consider drawing up a separate list for how much you owe on credit cards, student loans, car payments and mortgages, and figure out what you will owe each month in order to keep current on payments.
Tip #2: Cut Spending
Now that you know what you actually spend, it's time to take the scissors to your budget. Even if you have substantial savings, it's important to reduce the amount of cash flowing out of your accounts when the amount flowing in has either stopped or been greatly reduced.
A number of different free websites such as MyMoney.gov and the FINRA Foundation's SaveandInvest.org offer money-saving tips — see if any of them make sense for you. The advice on most such sites boils down to this: Separate "must-have" expenses from "nice-to-have" ones.
Think through these decisions carefully. Cutting the cable package might seem like a good idea, but will you lose Internet access that could help you find and apply to more jobs or quickly respond to potential employers? If so, it might not be as good of an idea as it first seems — you might want to think about asking your provider for a better deal on just the Internet and phone portions of your package.
Tip #3: Consider Looking for Help Finding a Job…
Sometimes, when employers lay off workers, they offer links to services that may make it easier to find another job — resume writing workshops, job training classes or a job placement service, for example. Labor unions may also offer help with job placement or skills development. Be sure to take advantage of these free tools — you have nothing to lose by trying them.
If your employer doesn't mention any of this when they discuss your separation from the company, don't be afraid to ask if they offer such services. The federal government's Career OneStop site links to job listings in all 50 states, and it can help point you toward job search advice and workshops offered by state and local government offices.
Tip #4: …But Be Careful Who You Trust
Be very careful if you decide to enlist the help of a job placement service or career counselor that was not either recommended by your employer or sponsored by a state or local government. Some unscrupulous fraudsters pose as placement agents or counselors, asking for up-front fees for job listings that either don't exist or are outdated, and offering services that aren't very helpful for getting a job.
If anyone asks you to pay an application fee when applying for a position or requests sensitive personal information such as a Social Security or credit card number, the immediate response should be no. For more details on how to avoid job scams, check out the Federal Trade Commission's website.
Tip #5: Find Out if You Qualify for Unemployment Benefits
Even in the immediate aftermath of the Great Recession, many Americans who qualified for unemployment insurance failed to collect it. A 2012 study showed that only 50 percent of the people who were eligible for unemployment benefits received them at the height of the financial crisis, between 2007 and 2009. Over the past 22 years, just 35 percent of those who qualify have collected unemployment, the study found.
Every state has different eligibility requirements, but a few things are universal, according to the Department of Labor.
First, you have to be unemployed "through no fault of your own." Generally speaking, that means if you quit or were fired for something like gross negligence, you're probably not going to qualify for benefits. Second, you have to have worked a certain number of hours or earned a certain amount of money over a set period of time. (The specifics of that requirement vary by state.)
To find out the eligibility rules in your state, visit this website and look for information from your state's employment agency.
Tip #6: Watch Your Debt Levels
While it may be tempting to run up your credit card bills instead of managing expenses, remember that you don't know how long this period of unemployment will last. The bills will come due eventually, so if possible, try to keep debt levels under control.
It's especially important to resist borrowing from your 401(k). The Financial Industry Regulatory Authority's Investor Education Foundation notes that many plans require employees to pay back loans within 90 days of leaving the company sponsoring the plan. Failing to do so can make you vulnerable to additional income taxes or a 10 percent penalty tax when you withdraw funds.