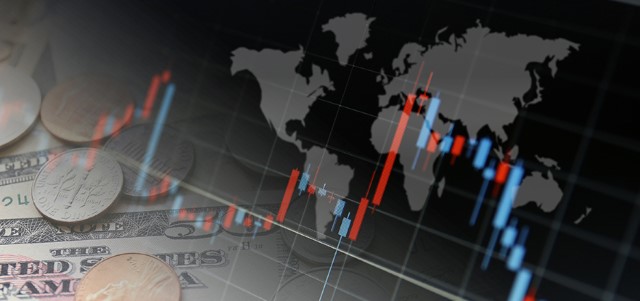 The headlines are hard to ignore. Coronavirus (COVID-19)-related cases and deaths are increasing around the globe, supply chains have been interrupted, financial markets are experiencing historic volatility, and businesses are questioning how they will weather the storm.
Worries about market
volatility or a correction
are usually not among
the best reasons to
make significant changes
to your long-term
financial plan.
When it feels like so many things are out of our control, sometimes the best thing to do is focus on the things that are. Here are five questions to ask for some financial peace of mind in the age of coronavirus.
1. Do I have an emergency savings fund?
Some people have the flexibility to continue to work amid restrictions related to a global pandemic, but others do not. In addition, some industries like airlines and hotels are experiencing the impacts and restrictions of coronavirus more than others. What happens if your company downsizes or you are an hourly or gig worker unable to work for a period of time? Do you have savings in place to tide you over? FINRA has always encouraged investors to make an emergency fund a priority because it can help manage both financial and emotional stress in uncertain times. Experts recommend setting aside the equivalent of 3 to 6 months of living expenses—although for many Americans that might be too daunting a goal. Having even a few hundred dollars in "rainy day" savings can help. Be sure to put the money in a liquid (easily accessible) account, such as a savings account at a bank or credit union that provides some return on your deposit, or a certificate of deposit (CD) if you are looking for a slightly higher interest rate.
2. Am I diversified?
One of the best ways to manage risk is to diversify your investments. When you diversify, you aim to manage different types of risk by spreading out your investments. You can diversify both within and among different asset classes, and within particular asset subclasses. There is no simple answer to how many different investments and the different types you should own to diversify your portfolio broadly enough to manage investment risk. If it seems like your portfolio is taking a harder hit than you're comfortable absorbing given your long-term goals and investment strategy, consider whether, how and when to make adjustments to help create a balance more in line with your risk tolerance and more resilient to market fluctuations. Talking to a licensed investment professional can help.
3. Should I be worried about market volatility?
We all know that markets can go up and down. But when the down part of the equation happens—or when markets experience sustained periods of volatility—investors often get nervous. Think of the market being tested as an opportunity to test your investment strategy and whether you are comfortable with the risk levels of your portfolio. While watching a market shift can be uncomfortable in the short term, it also presents opportunities for the long term, like checking your portfolio and risk exposure, and adding new investments that are now cheaper to buy. Worries about market volatility or a correction are usually not among the best reasons to make significant changes to your long-term financial plan. Stay the course. Don't let fear drive you to decisions you might regret in the long term, like trying to time the market.
4. What is my investment firm doing?
FINRA rules require brokerage firms to have a business continuity plan in place that addresses what will happen in the event of an emergency. In light of the coronavirus outbreak, FINRA published a reminder to firms that such plans must be sufficiently flexible to address a wide range of possible effects in the event of a pandemic in the United States.

If you are trying to reach your investment firm and are having trouble, understand that firms may be experiencing increased customer call volumes or online account usage during significant market movements. Firm business continuity plans should be designed to ensure customer access to funds and securities during volatile markets. Be on the lookout for communications from your firm or check the website to see how they are handling these issues, and who you may contact concerning the execution of trades, your accounts, and access to funds or securities. Contact your firm with any concerns or questions and, if you have additional questions, contact FINRA's Securities Helpline at 844-57-HELPS (844-574-3577).
5. Am I prepared to say NO to potential coronavirus stock scams?
Investors should be wary of promotional materials and "fake news" touting stocks of companies that claim to protect against the spread of, or provide a cure for, coronavirus. As FINRA has warned in the past, dramatic news coverage of viral outbreaks can be an opportunity for scammers to pump inaccurate information into the marketplace to capitalize on fears of a potential pandemic, and try to manipulate markets and investors. Don't fall for the hype. And check out a recent Investor Alert from the SEC's Office of Investor Education and Advocacy warning investors about investment frauds involving claims that a company's products or services will be used to help stop the coronavirus outbreak.
If you're suspicious about an offer or if you think the claims might be exaggerated or misleading, please contact us. If you suspect that you or someone you know has been taken in by a scam, send a tip or file a complaint.